Twelve Rollins Students Accepted Into the 2023 Presidential Management Fellows Program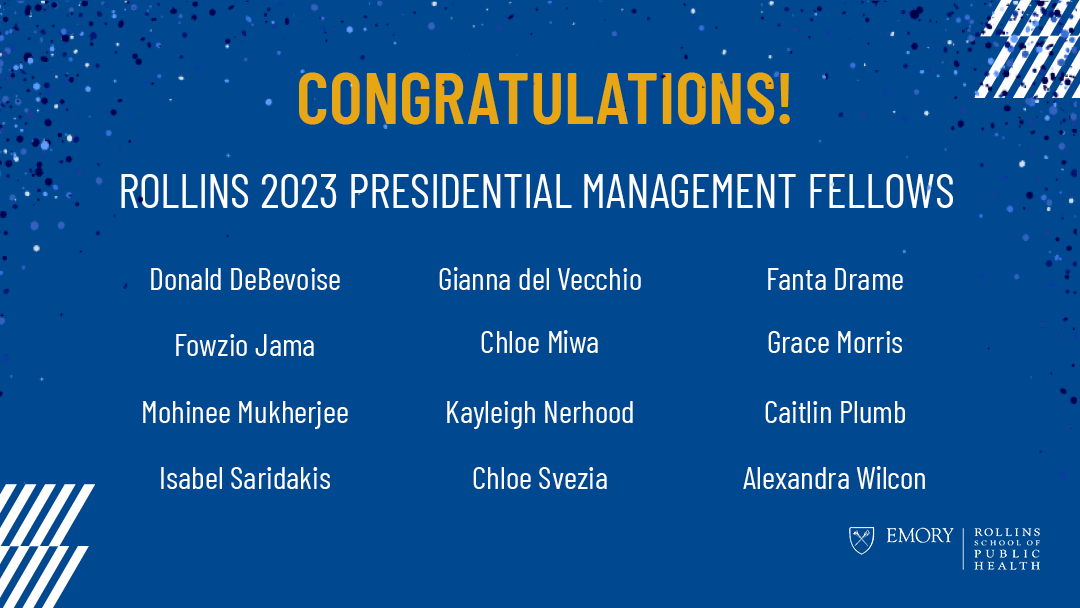 By: Christopher Avery
The Rollins School of Public is proud to announce 12 students were selected into the prestigious 2023 Presidential Management Fellows Program (PMF). Administered by the U.S. Office of Personnel Management, the Presidential Management Fellows Program is the federal government's flagship leadership development program for advanced-degree holders. This year, approximately 10,070 applications were received, and 850 applicants were selected as finalists to the two-year training and leadership development program. Thus, increasing the overall total of Rollins finalists to 36 since 2021. 
The students selected for the two-year paid fellowship include Donald DeBevoise, Gianna del Vecchio, Fanta Drame, Fowzio Jama, Chloe Miwa, Grace Morris, Mohinee Mukherjee, Kayleigh Nerhood, Caitlin Plumb, Isabel Saridakis, Chloe Svezia, and Alexandra Wilcon.
The PMF program was established 45 years ago by Executive Order and serves as a pathway to recruit and develop future government leaders drawn from all segments of society.
Srdjan Popovic, executive director of professional development & career planning, who has helped several applicants throughout the application process, explained, "We are thrilled that Rollins had another great year of representation within the PMF program. Though our students have different fellowship opportunities, the unique aspect of PMF is the infusion of next generation leaders for the United States government. The selection of 12 student finalists from Rollins this year makes us very proud. I am especially grateful for my team in the Office of Career Development who provided guidance, encouragement, and support to students during the application process."
 "I feel incredibly honored and grateful to be named a finalist," says Miwa. "I was drawn to this program because it would challenge me to grow as a leader and allow me to engage in high-impact projects. As someone who will be entering the workforce for the first time, the unique opportunities for mentorship, networking, and rotations provide a robust and valuable experience for me to gain a strong foundation for my future career."
Drame is ecstatic about furthering her experience within the federal health care sector. "Being selected as a finalist for the PMF is a tremendous honor, and I am excited about the opportunity," says Drame. "My passion for improving maternal and child health (MCH) care globally inspired me to join public health. One quote that particularly resonates with me and drove my decision to pursue public health is, 'For he who has health has hope, and he who has hope has everything.' Investing in MCH care is not only crucial for achieving good health outcomes, but also for promoting economic and social development. Healthy mothers and children are the foundation for creating a sustainable and thriving world and this is what I'm working toward!"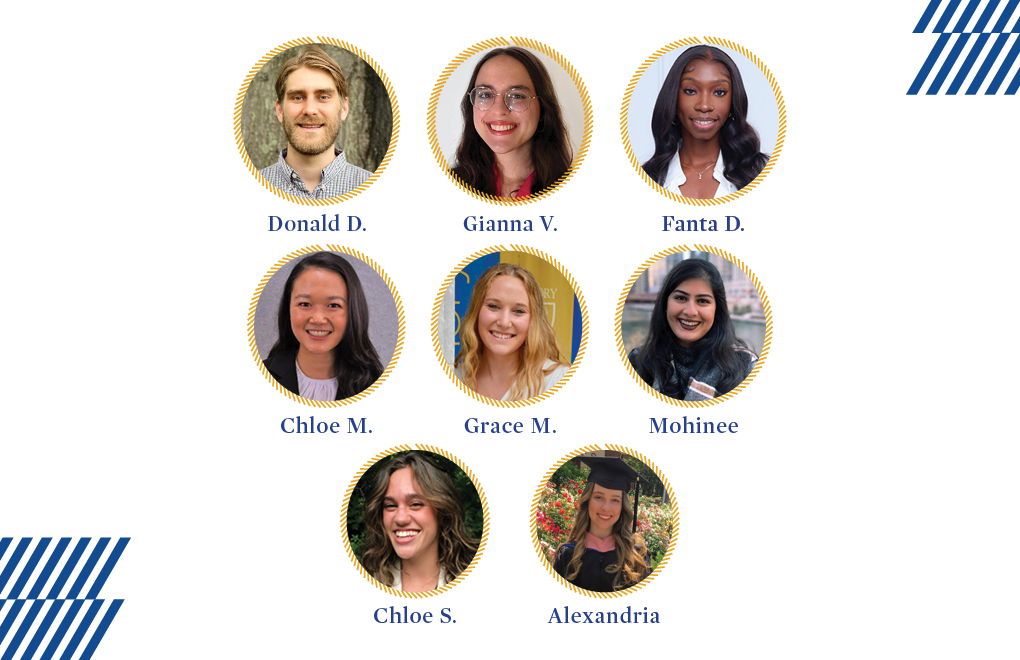 *Not listed Fowzio Jama
For more information regarding PMF, visit pmf.gov and cdc.gov/pmf/overview.html.