The GFE award is an amazing opportunity for students to receive financial support to complete an applied practice experience (APE) outside of the United States. GFE afforded me the opportunity to: gain international experience, learn how cultural context may influence health outcomes, and it forced me to use the skills and knowledge I gained during my 1st year at Rollins.
Quote from 2018 GFE Financial Award recipient
GFE Financial Award Application Process
The application process is circular, not linear. Challenge yourself to REFLECT, EXPLORE, PLAN and CONSULT, before you APPLY. Be humble and accept feedback with grace, before you compile or submit your application.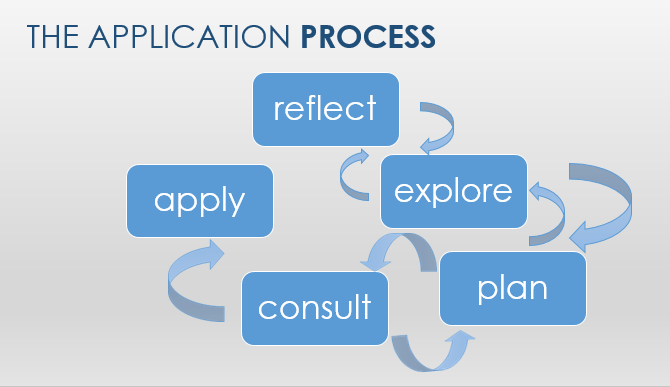 Contact Us
Deborah McFarland, PhD, MPH
Faculty Director of GFE Financial Award Program
(404) 727-7849
dmcfarl@emory.edu
Office of Admission and Student Services
(404) 727-3956
gferequests@emory.edu