Yang Liu Appointed Chair of the Gangarosa Department of Environmental Health
Yang Liu, PhD, has been selected by committee as the Chair of the Gangarosa Department of Environmental Health after a competitive, international search. Liu will begin his new role on December 1, 2020. 
Liu joined the Rollins School of Public Health in 2009 and focuses his research around the impact of global climate change on public health, GIS and spatial statistics, and the application of satellite data on public health research.
He directs the Emory Climate and Health Research Incubator, is a science team member of the NASA Multi-Angle Imager for Aerosols  and Terra MISR missions, and is a principal investigator on the NASA Air Quality Applied Sciences Team and Health and Air Quality Applied Sciences Team. He is also the principal investigator of a new NIH R01 grant that will study the ways in which chronic exposure to various air pollutants adversely affect cardiovascular health.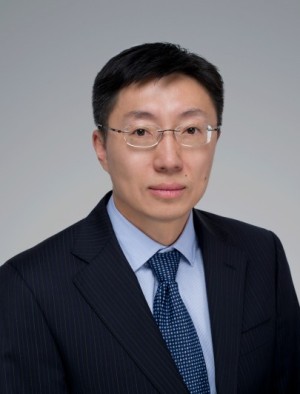 Liu holds a Master of Science in Mechanical Engineering from the University of California at Davis and a PhD in Environmental Sciences and Engineering from Harvard University. He has published more than 200 peer-reviewed articles and serves on the editorial boards of a number of research publications, including Remote Sensing, Frontiers in Public Health, Journal of Exposure Science and Environmental Epidemiology, and Frontiers in Exposure Science. Recently, he was selected as a 2020 Georgia Research Alliance Distinguished Investigator. 
Liu brings leadership, innovation, and extensive knowledge to the position and will continue to elevate the work of the department on both a university and global level. We are very grateful to Tom Clasen who has served as interim chair of the department since Paige Tolbert's retirement and also to the search committee, co-chaired by Carlos del Rio and Kyle Steenland.