Department Overview
The Hubert Department of Global Health (HDGH) seeks to improve health services and delivery systems around the world through innovative research, excellence in teaching, and engaged service. With this mission, the global health department offers an ideal opportunity for students passionate about learning public health through a global lens.
HDGH OVERVIEW WEBINAR: "Virtual Coffee Chat with current GH students" (Date delivered: April, 2019). Participants: four current GH students Jacob Clemente, Shanaika Grandoit, Maddison Hall, Sukyi Naing

Collaboration
Collaboration is a key component to our program. Our diverse faculty and students work closely with local and international organizations including the Centers for Disease Control and Prevention (CDC), the Gates Foundation, the Global Health Institute, as well as various others, to reduce public health inequities and improve public health around the world. Learn about Rollins' research centers

Land Acknowledgment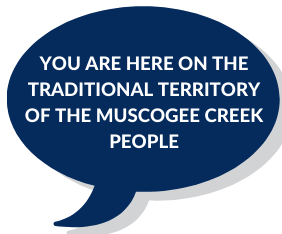 Statement: The Hubert Department of Global Health (HDGH) acknowledges that Emory University was built upon the unceded territory of the Mvskoke/Muscogee Creek Nation (one of the eleven indigenous Tribes of Georgia. 
Learn more>> 

 

What is a land acknowledgement?

A land acknowledgement is a statement that formally recognizes the enduring relationship between indigenous peoples and their traditional territories.

Why do we recognize the land?

We recognize the land as an expression of gratitude and appreciation to those whose territory we live, learn and play on, and to honor the indigenous people who have been living and working on the land from time immemorial. We pay respect to the Mvskoke/Muscogee Creek people, past, present, and future, and their ancestral lands. We also recognize the many legacies of violence, including enslavement, displacement, migration, settlement, and colonization, that bring us together today. 

Whose land are we on?

The Mvskoke/Muscogee Creek people: Through the First Treaty of Indian Springs (January 8th, 1821), signed by the U.S. government and the Mvskoke/Muscogee Creek Nation, Mvskoke/Muscogee Creek people were forced to relinquish the land which is now present-day DeKalb County and the home of Emory's first campus, Oxford College, as well as the main campus on Clifton Road.  It is significant that Emory University was founded in 1836, fifteen years after the First Treaty of Indian Springs, as the sons of the new settlers were beginning to reach college age. The 1821 treaty and others during this period led to massive land dispossession from Indigenous nations and allowed for continued expansion of the Southeastern plantation economy and enslavement of Africans and their descendants.

From 1821 through 1850, most of the Mvskoke/Muscogee Creek people living in what is known as present day Georgia were coerced by the U.S. Government to leave their ancestral lands and relocated to the states of Oklahoma and Alabama (Trail of Tears), where they continue to live today as a federally recognized Tribal Nation. The Lower Muskogee Creek Tribe is the only officially recognized Mvskoke/Muscogee Creek group presently living in the State of Georgia. This tribe has been recognized as a legal entity by the Georgia General Assembly, maintaining their tribal government in the old Tribal Town of Tama, southern Georgia.

Moving Beyond Acknowledgement

The Hubert Department of Global Health joins others in uncovering these historical truths and actively seeks to identify meaningful actions and resources to overcome colonial and post-colonial legacies and to support the struggle of communities seeking social justice. As we live and learn on these territories, it is important to have awareness and knowledge of the legacies of displacement, enslavement, and domination as well as a thorough understanding of the ongoing consequences of the past and our present behavior. Reflecting on the colonial origins of our existing social structures, institutions, systems, and polices and their connection to social determinants of health, can empower our research, teaching, and outreach to create a future that supports human flourishing and justice for all individuals.

For more resources to engage in the ongoing and continual process of acting in solidarity with Indigenous people in Georgia follow these links.

Resources:

The HDGH land acknowledgment above is one approach through which the Cultural Humility, Diversity, Equity, and Inclusion of the Hubert Department of Global Health at the Rollins School of Public Health shows respect and recognition of Indigenous Peoples/Nations and their historical lands as well as our commitment to diversity, equity, and inclusion in our Department, School, University and community.

This section was created by: HDGH students Deborah Adenikinju and Sofia Huster, HDGH faculty Dabney P. Evans and Claudia Ordóñez and the Cultural Humility, Diversity, Equity, and Inclusion Committee.

 

 

Faculty
Among the Rollins School of Public Health's 169 full-time faculty, 52 hold primary appointments in the Hubert Department of Global Health. Our primary faculty are complemented by 25 jointly appointed faculty (with other departments at RSPH, Emory Medical School, the Graduate School of Arts and Sciences, and other schools in the University) and more than 100 adjunct faculty (Centers for Disease Control and Prevention, World Health Organization, CARE, and others). Our faculty have been recognized with numerous national and international teaching, research, and service awards.
Notable National Awards
The following faculty have each been awarded the ASPPH Early Career Public Health Teaching Award:

Fellowships
Our department hosts the Humphrey Fellowship program. Humphrey fellows are mid-career professionals from developing countries who are selected for their leadership potential. Additional international fellows are funded by the Foege, Fulbright, CDC, and Muskie Programs.


Customized Learning
To personalize and strengthen their training, students in global health have the flexibility to take elective courses at Rollins, or in some cases, from other graduate programs within Emory University or other Atlanta Universities. Also, many of our students decide to enhance their degree with a certificate in one of eleven specialized areas. Our certificate program provides students with the opportunity to build their expertise in pressing public health issues (including human rights, mental health, complex humanitarian emergencies, maternal and child health, socio-contextual determinants and more) through course work, an applied practice experience, and a culminating experience tailored to their area of focus.

Careers
Graduates of the program find employment abroad with international and bilateral agencies, government departments, nongovernmental organizations, and research and academic institutions. Many also work with US-based organizations concerned with global issues. Some graduates go into clinical fields and others go on to pursue a doctoral degree.      

Associate Director of Academic Programs (ADAPs)
Leah Beylouni and Amanda Prophett are the Department's Assistant Directors of Academic Programs (ADAPs). They will serve as your academic advisors throughout your program. They will guide you through all of the requirements of your degree, connect you with resources on and off campus, and advocate on your behalf.