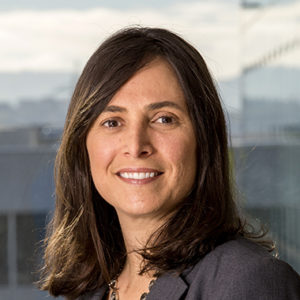 Programme Manager
Unitaid, a hosted partnership of the World Health Organization
Heather Ingold, MPH, lives in Geneva, Switzerland, where she works as a programme manager for Unitaid, a hosted partnership of the World Health Organization (WHO). She has extensive experience in public health and international development, focusing in strategy and program management, and believes that impact in global health requires people-centered interventions designed specifically to serve those with the greatest need.
At Unitaid, her responsibilities include managing a portfolio of HIV grants totaling approximately $120 million for HIV self-testing and pre-exposure prophylaxis. Through her work, Heather travels frequently to Africa, Asia, and Latin America to meet with country stakeholders and to discuss program implementation. During these trips, she often visits HIV testing and treatment programs, sexually transmitted infection and sexual reproductive health services in local health clinics, and meets with civil society organizations and advocates. She also participates in technical meetings and consultations with key partners, including WHO, UNAIDS, the Global Fund to Fight HIV, Tuberculosis and Malaria (Global Fund), PEPFAR, USAID, and the Bill & Melinda Gates Foundation.
Heather previously worked at the Global Fund, the Centers for Disease Control and Prevention, and in the private sector. Seeing hard evidence that we are making a difference in the fight against HIV and meeting people from other countries are among the most rewarding parts of her job.
BA, Auburn University, Health Service Administration
MPH, Rollins School of Public Health, HPM
DrPH candidate, London School of Hygiene and Tropical Medicine