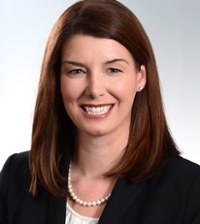 Adjunct Associate Professor
Rollins School of Public Health
Dr. Jean C. O'Connor has worked at the intersection of health, policy, and research for nearly 20 years. Jean works for Abt Associates as a principal leading projects related to health and human services. Before that, she worked on domestic and global chronic and infectious disease prevention efforts. From 2013 to 2018, Jean served as the chronic disease prevention director and chief public health policy officer for the State of Georgia. In that role, she oversaw a $30 million interdisciplinary organizational unit of 53 staff responsible for leading state and local initiatives related to the social determinants of health and chronic disease in low resource settings. She also was nominated by her peers to serve as the President of the National Association of Chronic Disease Directors.
Earlier in her career she worked at and with the U.S. Centers for Disease Control and Prevention (CDC) as a health scientist leading policy and evaluation activities, and as a health policy advisor a governor. She also has the pleasure of participating in the training of the next generation of health leaders by teaching health policy, law, leadership, and advocacy at the Rollins School of Public Health at Emory University since 2003 and the University of Georgia since 2018.
Jean is committed to community and social impact and has served on a number of state and national boards, including the board of directors for Georgians for a Healthy Future, Heluna Health, and the national American Diabetes Association. She is a Fellow in the American College of Healthcare Executives and a member of the State Bar of Georgia. In 2018, she was named as a Fulbright Specialist in global health and in law.
BS, Emory University, Human Biology
JD, Emory University School of Law
MPH, Rollins School of Public Health, HPM
DrPH, University of North Carolina at Chapel Hill, Public Health Policy & Leadership
Rollins Collaborations:
Executive MPH Program
BSHES Department
SDOH Faculty