Three Rollins Faculty Win ASPPH Excellence Awards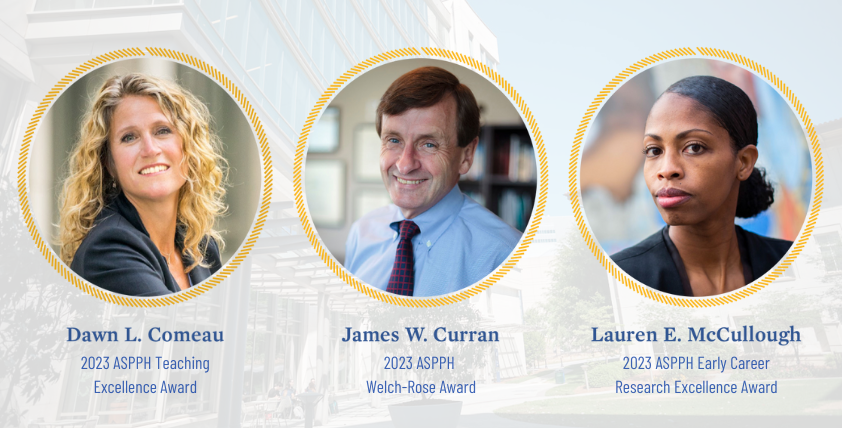 By Christopher Avery
The Rollins School of Public Health is proud to announce three members of our faculty were selected as recipients of the 2023 Association of Schools and Programs of Public Health Excellence Awards (ASPPH). The 2023 ASPPH award winners are James W. Curran, MD, MPH; Dawn L. Comeau, PhD, MPH; and Lauren E. McCullough, PhD, MSPH.
These awards recognize members of the public health community who demonstrate excellence in education, research, practice, student services, teaching, and outstanding community engagement. The recipients for this year's awards are faculty who continue to go above and beyond in their careers and improve the public health field.
James W. Curran, Welch-Rose Award for Distinction in Public Health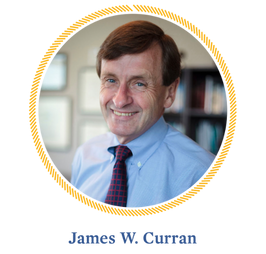 Dean emeritus James W. Curran is the first recipient from Emory University to receive the ASPPH Welch-Rose Award Distinction in Public Health. The ASPPH Welch-Rose Award honors the lives of public health leaders, Drs. William Henry Welch and Wickliffe Rose, and recognizes the highest standard of leadership and scholarship in public health. The award honors individuals in two categories: Distinction in Public Health and Excellence in Academic Public Health. This award is given annually to an individual who has demonstrated a lifetime of public health service, and/or for their extraordinary contributions to the academic public health community.
Curran joined Rollins as the dean and professor of epidemiology in 1995 following 25 years of leadership at the Centers for Disease Control and Prevention (CDC). Curran led the 1981 CDC Task Force that investigated the nation's first cases of AIDS, which expanded to a 15-year stint dedicated understanding the epidemiology of HIV. He described his time at the CDC as "life changing" as Curran and his colleagues were still learning and understanding the new disease. While at CDC, he rose to the level of assistant surgeon general, before joining Rollins for the next 27 years.
"I am honored to have received this award as it represents the length of my tenure at both Rollins and the CDC and the communities who supported me," says Curran.
Dawn L. Comeau, 2023 ASPPH Teaching Excellence Award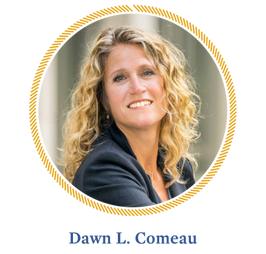 Dawn L. Comeau received the 2023 ASPPH Teaching Excellence Award and is the third recipient from Rollins to receive this award since 2017. This award recognizes individuals who demonstrate an exceptional level of leadership skills in teaching and mentoring students toward distinction in public health research, teaching, and practice.
Comeau serves as a professor and vice chair for faculty development in the Department of Behavioral, Social, and Health Education Sciences at Rollins. Comeau is passionate about teaching and mentoring and uses her theoretical lens to teach students about qualitative research methods, community assessments, and cutting edge topics in public health. Comeau believes it is important to see different perspectives and challenges her students to always think about creating equal opportunities for others. She stresses the significance of creating equitable classrooms for students and thanks her co-faculty in helping her create a better learning experience for her students.
A big reason why Comeau loves teaching is because of the bright ideas, excitement, and questions students bring to her classes. "The students push me every day to think differently about how we conceptualize and address the important problems in public health," says Comeau. "The students show up with energy and are eager to engage and apply what they learn in the classroom to real-life public health in community settings. This gives me hope as the next generation of students will need to address the complex problems we see today. They will need to think about populations who have been underserved and how to address these problems moving forward."
Comeau is a leading expert in developing mentorship programs and works outside of the traditional classroom. She has created mentorship training programs for students and faculty in Atlanta and internationally to build and foster strong relationships and organizational capacity in diverse areas of health sciences research.
 "I am fortunate that I have a passion for something that can make a difference in people's lives," says Comeau. "I truly felt humbled [to learn I was selected for this award] because I know how many great faculty and teachers there are in this field, and I know how committed we are to public health and making the classroom a better space for the diverse students that we serve."
Lauren E. McCullough, Early Career Research Excellence Award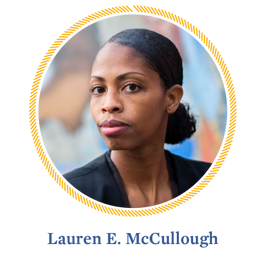 Lauren E. McCullough received the 2023 ASPPH Early Career Research Award and is the third recipient from Rollins to receive this award since 2014. This award recognizes individuals who are an outstanding early-career lead investigator in public health research. To be nominated for this award, the individual must be a full-time faculty member at the level of either assistant or associate professor from an ASPPH-member, CEPH-accredited school, or program, have a primary teaching appointment, and demonstrate a notable record of success in investigating public health issues.
McCullough joined Rollins in 2016 and is currently an associate professor in the Department of Epidemiology. Her research interests are in cancer outcome disparities with a focus on understanding why Black women die more often of breast cancer than any other race or ethnic group. To investigate this, she studies the impacts of racism, obesity, and the lived environment on breast tumor biology and outcomes in Black women. Her research goals are to improve cancer outcomes in underserved populations.
McCullough's journey to public health and cancer research began when her dad was diagnosed with and ultimately passed away from cancer while she was a student at Vanderbilt. She became intrigued with cancer research and wanted to learn more about the social constructs that affected her dad's death. That experience led her to her career in cancer research and public health research.
When asked about how she felt receiving this award and what advice she would give to fellow early-career researchers, McCullough notes the importance of mentors. "Find good mentors and collaborators and keep them close," says McCullough. "Then figure out what you are passionate about. I always tell people if I won the lottery tomorrow, I would still get up the next day and come into my job. I really enjoy what I'm doing, and I find value in training the next generation of researchers and scholars, because your impact on someone's life is the only thing that's going to last."
The award winners will be recognized in the 2023 ASPPH Annual Meeting which will be held in Arlington, Virginia from March 15-17.