Rollins/Georgia Tech Project Receives National Science Foundation RAPID Grant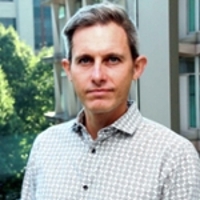 Benjamin Lopman, PhD, professor of epidemiology at the Rollins School of Public Health is part of a team that recently received a National Science Foundation (NSF) Rapid Response Research (RAPID) grant to conduct work on shield immunity as it relates to COVID-19. Lopman will serve as principal investigator on the project and shares this grant with Joshua Weitz, professor in the School of Biological Sciences and director of the Interdisciplinary Ph.D. in Quantitative Biosciences Program at Georgia Tech.
Serological tests examine blood for traces of antibodies that could indicate infection with the virus and potential levels of immunity. Identifying recovered COVID-19 patients could help cut the risk of expanding economic activity and help minimize infection rates as stay-at-home restrictions are lifted.
The NSF's RAPID grant program "allows NSF to receive and review proposals having a severe urgency with regard to availability of or access to data, facilities or specialized equipment, as well as quick-response research on natural or anthropogenic disasters and similar unanticipated events," according to the NSF website.
The Georgia Tech and Emory project combines epidemic models of COVID-19 with antibody testing studies or "serosurveys" to develop approaches to enable shield immunity in practice. "We are grateful for the expedited support from NSF and looking forward to working with Professor Weitz to combine data with models to inform the public health response," Lopman says.