Kelvin Wade's "The Meeting" Returns to Rollins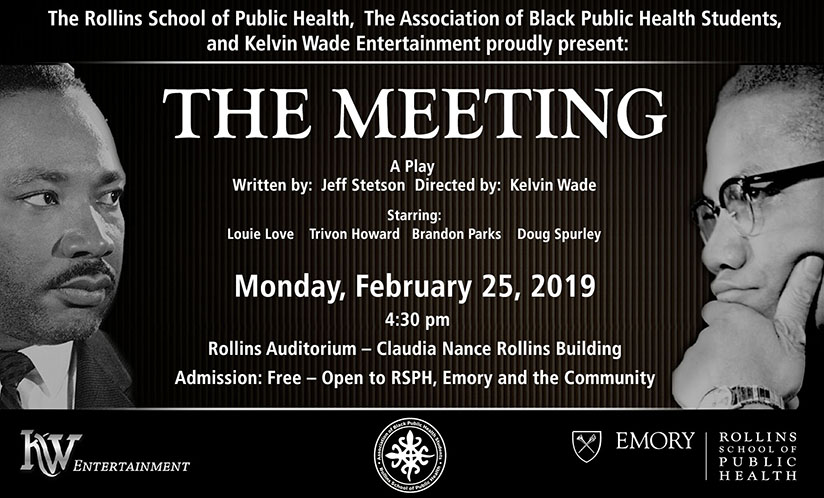 On Monday, February 25, 2019, the stage play, The Meeting, will return for a second year to the Rollins School of Public Health. Presented by Kelvin Wade Entertainment and hosted in partnership with the Association of Black Public Health Students, the play depicts a fictitious secret meeting between Martin Luther King Jr. and Malcolm X as they debate the future of the civil rights movement.
Written by Jeff Stetson and directed by Kelvin Wade, the play will star Louie Love, Trivon Howard, Brandon Parks and Doug Spurley. The play is free and open to the public and will take place at 4:30 p.m. in the Rollins Auditorium in the Claudia Nance Rollins Building.