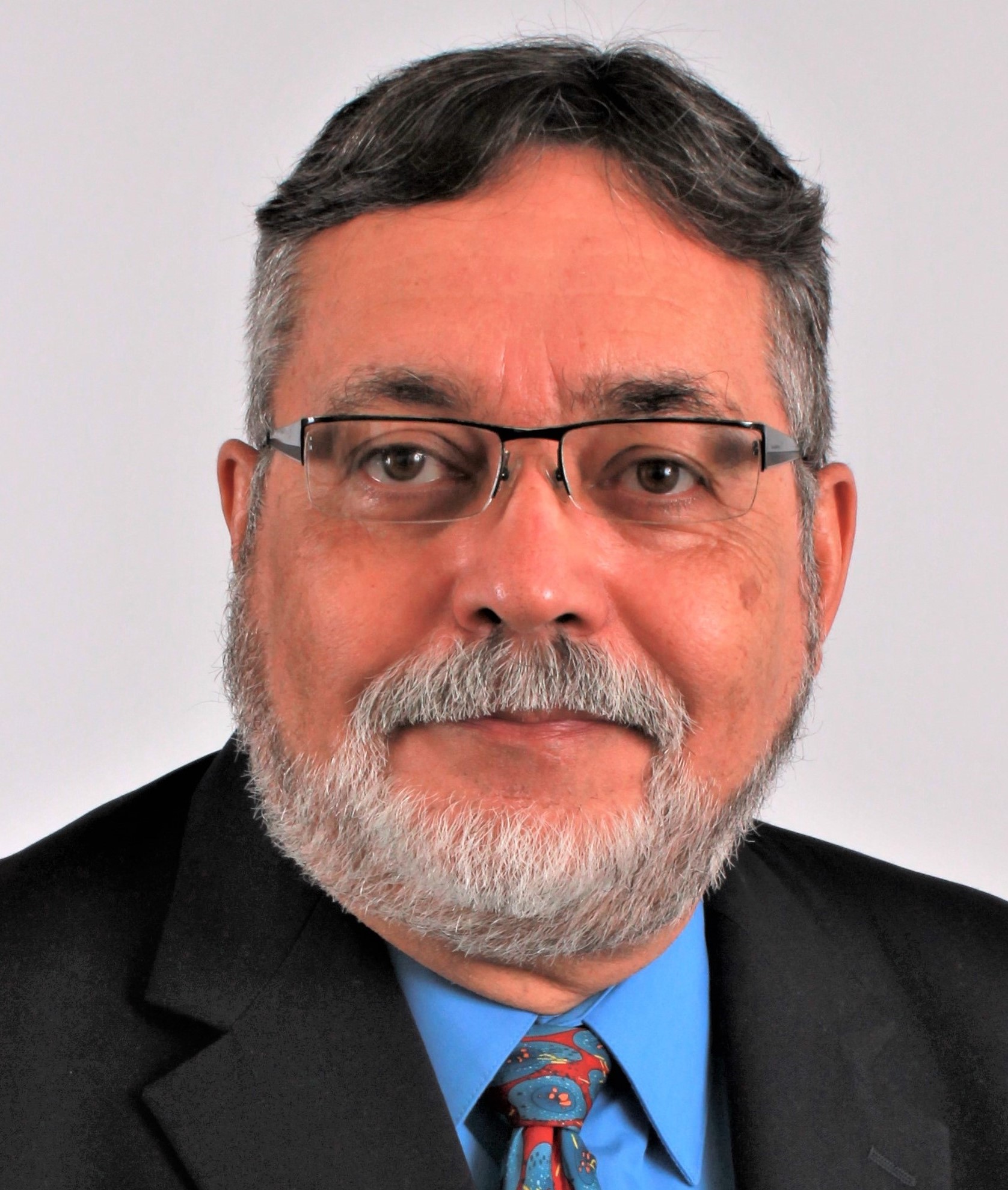 Physician-scientist trained in epidemiology, with a specialty in internal medicine and subspecialty in infectious diseases. An award-winning author of more than 175 scholarly and evidence-based policy publications; serves as a peer reviewer for numerous scientific journals and is an associate editor for the journals International Journal of Tuberculosis and Lung Disease, Emerging Infectious Diseases, and Public Health Reports. A native Puerto Rican, Dr. Castro speaks fluent Spanish, and has frequently served as advisor to the Puerto Rico Department of Health, the Pan American Health Organization, World Health Organization, and several Ministries of Health in countries where TB and HIV constitute major public health problems. In 2008 Dr. Castro was recognized by the Hispanic Officers Advisory Committee, U.S. Public Health Service Commissioned Corps with the prestigious Juan Carlos Finlay award. In October 22, 2011, he was profiled in The Lancet as a "Public Health Hero" by Associate Editor Pamela Das. In March 2014 he received the Lifetime Achievement Award from the International Union Against Tuberculosis and Lung Diseases, North America Region, and the Lifetime Achievement Award conferred by the U.S. Agency for International Development. In June 2016 he received the prestigious CDC Charles C. Shepard Lifetime Science Achievement Award. "This award recognizes individuals for a body of work contributing to public health."
Positions:
Director, Fulbright-Hubert H. Humphrey Fellowship Program, Rollins School of Public Health (RSPH), Emory University (July 2021—Present)
Co-Director, Emory TB Center (March 2020—Present) and Associate Director, Administrative Core, Emory/Georgia TB Research Advancement Center (TRAC), Emory University (January 2022—Present)
Professor (Clinical Track), Hubert Department of Global Health, RSPH, Emory University (June 2014—Present)
Professor (Joint Appointment), Department of Epidemiology, RSPH, Emory University (September 2015—Present)
Senior Scientific Advisor on global tuberculosis (TB), Tuberculosis Division, Office of Infectious Diseases, Bureau for Global Health, U.S. Agency for International Development (USAID) (November 2014—Present)
Adjunct Professor of Medicine, Division of Infectious Diseases, Department of Medicine, School of Medicine, Emory University (September 2000—Present)
Guest Researcher & Senior Advisor (non-compensated), Center for Epidemiology, Surveillance, and Laboratory Services, CDC (December 2014—Present)
Deputy Lead, Technical and Implementation Support Unit, Sustained Crisis Response Team (SCRT) for COVID-19, Bureau for Global Health (BGH), U.S. Agency for International Development (USAID) (June 8 – July 5, 2020)
Incident Commander, SCRT for COVID-19 Response, BGH, USAID (September 8 – October 18, 2021)
Professional Experience:
31-year career at the U.S. Centers for Disease Control and Prevention (CDC) and the U.S. Public Health Service (USPHS) Commissioned Corps (July 1983—November 2014); promoted to the rank of Assistant Surgeon General (Rear Admiral) in May 2000.
First Commanding Flag Officer, CDC/Agency for Toxic Substances and Disease Registry (ATSDR) (January 2008—September 2014). Responsibilities: provide leadership, mentorship, and representation for ~ 900 Commissioned Corps Officers assigned to CDC/ATSDR.
Interim Director, Division of HIV/AIDS Prevention (DHAP), National Center for HIV, Viral Hepatitis, STD, and TB Prevention (NCHHSTP), CDC (August 2013—August 2014). Responsibilities: Oversaw and led nearly 700 multidisciplinary professionals and an annual budget of approximately $700 million to carry out relevant research, develop evidence-based guidelines, and monitor progress towards meeting the National HIV/AIDS Strategy enacted by President Barak Obama in 2010 – aimed at reducing new HIV infections, increase access to care and improve health outcomes for people living with HIV, and reduce HIV-related health disparities.
Director, Division of Tuberculosis Elimination (DTBE), NCHHSTP, CDC (January 1993—December 2013). Responsibilities: Directed the team of professionals and technical experts dedicated to tuberculosis (TB) elimination efforts in the United States. During this 20-year tenure, TB incidence in the U.S. was reversed (following an unprecedented resurgence from 1985 until 1992) and steadily declined to its lowest rate in history. Under Dr. Castro's leadership and guidance, DTBE professionals collaborated with U.S. state and local health departments, academic institutions, and key professional societies (e.g., American Thoracic Society, Infectious Diseases Society of America, and American Academy of pediatrics) to sponsor and implement TB prevention, control, and research activities throughout the nation and other parts of the world. This collective body of work provided the foundation for evidence-based policies used in the U.S. to guide the diagnosis, treatment, and prevention of TB and HIV-associated TB.
Co-Chair of the U.S. Federal Tuberculosis Task Force (Summer 1995—December 2013). Responsibilities: Facilitate inter-agency coordination and collaborations to implement the national strategic plan for the elimination of TB in the U.S. and decrease global morbidity and mortality due to TB. Recognizing the importance and magnitude of global tuberculosis, Dr. Castro also advocated for, and advanced, the U.S. involvement in global TB control efforts.
Assistant Director for TB and HIV, CDC Office of Associate Director of HIV/AIDS (May—December 1992). Responsibilities: appointed by Dr. James W. Curran to coordinate CDC-wide HIV-associated TB activities.
Assistant Chief, Epidemiology Branch, Division of HIV/AIDS, National Center for Infectious Diseases (NCID) (August 1990—May 1992). Responsibilities: Support the Branch Chief in the provision of technical oversight and monitoring of the planning and implementation of epidemiologic studies into the natural history and routes of transmission of HIV/AIDS, revising the HIV classification system and AIDS case-definition, monitoring trends of HIV-associated opportunistic infections, and responding to diverse outbreak investigations of multidrug-resistant TB affecting mostly HIV-infected people in healthcare facilities and prisons.
Special Assistant to the Director for Science, Division of HIV/AIDS, NCID (July 1989—August 1990). Responsibilities: Review technical documents for scientific rigor, accuracy, and policy consistency. These documents were prepared by multidisciplinary professional Staff in the Division of HIV/AIDS.
Medical Epidemiologist, Epidemiology Branch, Division of HIV/AIDS, NCID (July 1985—July 1988). Responsibilities: Collaborate in the design and implementation of epidemiologic studies to identify risk factors for HIV/AIDS (including a community-wide population survey in Belle Glade, Florida), contribute to an investigation of a cluster of patients with CD4+ T-lymphocytopenia in the absence of HIV infection, evaluate HIV transmission among plasma donors in Mexico City, Mexico, and evaluate risk factors for HIV acquisition among inmates in correctional facilities.
Epidemic Intelligence Service (EIS) officer with the AIDS Program (now Division of HIV/AIDS), (July 1983—July 1985). Responsibilities: interviewed AIDS patients with no identified risk factors; implement a case-control study to assess risk factors for HIV/AIDS in Haitian-Americans, and contributed to the investigation of a cluster of injection drug users who developed Parkinson's Disease from exposure to N-methyl-4-phenyl-1, 2, 3, 6-tetrahydropyridine (MPTP).
Other Professional Experience:
Expert Technical Advisor to the World Health Organization (WHO), and International Union Against Tuberculosis and Lung Diseases
Founding member, global Stop TB Partnership and member of its Coordinating and Executive Boards.
Provided U.S. Congressional Testimony on several occasions to describe the serious public health problems posed by TB, HIV-associated TB, and multidrug resistant (MDR) TB – both domestically and globally.
Provided national and global leadership in the development of a coordinated response since the 2006 description of extensively drug resistant (XDR) TB, an urgent health problem.
Served in leadership roles as part of CDC's Public Health Preparedness and Response in the agency's Emergency Operations Center: Chief Health Officer, investigation of airline passengers exposed to patient with MDR/XDR TB, May 2007; Acting Chief Health Officer, response to the 2009 pandemic Influenza A (H1N1), May 2009; and Acting Incident Commander, response to the 2010 Haiti Earthquake in late January 2010 – while the Incident Commander traveled to Haiti.
View Resume
Areas of Interest
Epidemiology
Global Health
Infectious Disease
Public Health Practice
Public Health Preparedness and Response
Education
MD 1980, SUNY Stony Brook School of Medicine
MSc candidate 1976, Northeastern University
BSc 1974, University of Puerto Rico
Internal Medicine 1983, Residency Program in Social Medicine, Monterfiore Medical Center, Albert Einstein Colege of Medicine
Infectious Diseases 1989, Division of Infectious Diseases, Department of Medicine, School of Medicine, Emory University
Epidemiology 1985, EIS Program, Centers for Disease Control and Prevention
Public Health Scholar Cohort VII 1999, Public Health Leadership Institute, CDC and University of California
National Preparedness Leadership Institute Program 2009, School of Public Health and Kennedy School of Government, Harvard University
Courses Taught
GH 595H: Humphrey Fellow Practicum
Affiliations & Activities
Fellow, Infectious Diseases Society of America (FIDSA)
Associate Editor, Emerging Infectious Diseases
Associate Editor, International Journal of Tuberculosis and Lung Diseases
Editorial Committee, Public Health Reports
Ex-Officio Member, Technical Evaluation Reference Group, Global Fund for AIDS, Tuberculosis, and Malaria (2014-2022)
Member, Advisory Group, Coalition for Applied Modeling for Prevention (CAMP), Centers for Disease Control & Prevention (2015-Present)
Global Health Committee, IDSA (2018-2022)
Advisor Emeritus, Critical Path to TB Drug Regimens Advisory Panel