NEISE/Global Health Seminar Series Live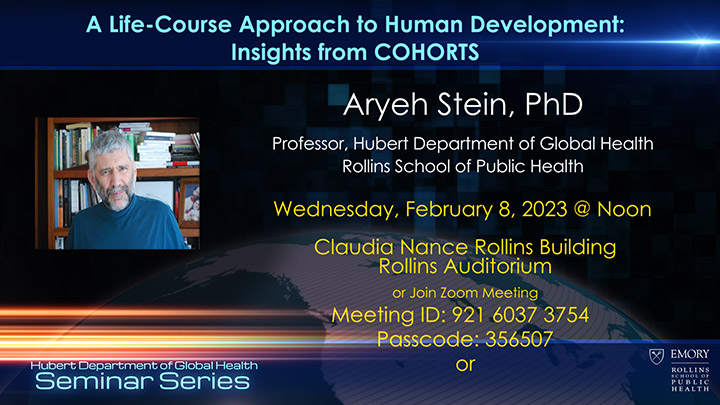 Click here to view the presentation on Zoom. Meeting ID: 921 6037 3754 Passcode: 356507
Biography
Dr. Aryeh Stein is a life-course epidemiologist. Following undergraduate training in nutrition at the
University of London and service with VSO in Papua New Guinea, he attended Columbia University
where he obtained his MPH and PhD degrees.
Dr. Stein has been at Emory University since 1998. His research focuses on the development of chronic
diseases following undernutrition in early life, and the development of human capital more broadly.
He works closely with investigators at INCAP in Guatemala and with the COHORTS consortium of
birth cohort studies.
In this presentation, Dr Stein will review recent findings from COHORTS, a collaboration among
investigators who have pooled data from birth cohort studies in 5 low- and middle-income countries.