Fall 2022 Public Health Career Fairs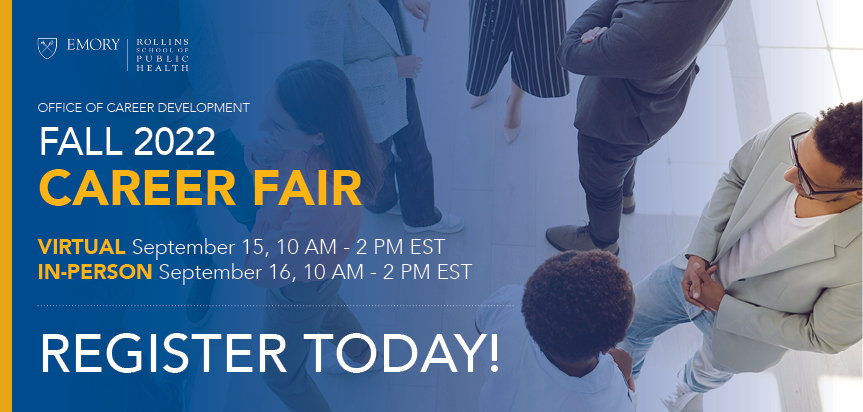 The Office of Career Development hosts two annual Career Fairs where public health and healthcare organizations network with bright and promising Rollins students and alumni. The event provides an exciting atmosphere to learn of opportunities, hiring practices, desired skill sets, and future needs.
We are excited to offer our 2022 Fall Career Fair for both in-person and interactive virtual format. Join us virtually on Thursday, September 15 from 10 - 2 PM or Friday, September 16 from 10 - 2 PM for the in-person career fair.