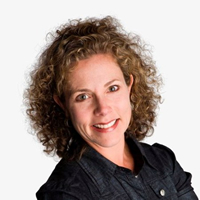 Chief of Staff
Points of Light

Meridith Rentz, MPH, MBA, is chief of staff at Points of Light Institute, the largest organization in the world dedicated to volunteer service. Previously, Ms. Rentz served as chief operating officer at Points of Light.
She has more than 20 years of nonprofit and health sector experience, including serving as CEO and president of MedShare—an innovative nonprofit with the dual mission of delivering surplus medical supplies and equipment to underserved populations around the world while lessening the impact of medical waste across the United States. Her professional experience also includes working with Emory Internal Medicine and Deloitte Consulting's Healthcare Strategy and Operations practice.
She is married to Dean Baker and enjoys trying to keep up with her three active and inquisitive sons.
BA, University of North Carolina at Chapel Hill, Economics
MBA/MPH, Emory University, and the Rollins School of Public Health, HPM