Special Standing Courses
Non-degree special standing courses are an affordable and convenient opportunity for students to take select public health classes without the commitment of enrolling into a degree program.
Special standing students are admitted Rollins School of Public Health students, but they are not seeking a degree. These students may enroll in courses of interest, after they have been admitted to Rollins, if there is space available in the course and their academic backgrounds meet course prerequisites.
Those interested in applying for Special Standing Status are encouraged to follow the application process below as soon as possible. The application deadline for Spring 2022 courses is Wednesday, December 15, 2021. The traditional Spring term begins Monday, January 10, 2022.
APPLY (STEP 1): If you have never applied to Rollins School of Public Health as a non-degree student OR have not done so in the past five years, you must complete and submit an application.  Emory University employees and graduates interested in registering for special standing courses are also required to submit an application for admittance.
REQUEST ENROLLMENT (STEP 2)
: If you have been admitted to Rollins School of Public Health as a non-degree student within the last five years, follow Step 2.
NOTE: If you submitted an application and were admitted as a special standing student to the Rollins School of Public Health within the past five years, you are NOT required to submit another admissions application to register for courses.  Students can register for public health classes only.  Enrollment in classes within another Emory University school will require admittance to that school. 

---
Questions regarding applying for special standing should be addressed to the Office of Admissions & Student Services at sphadmissions@emory.edu.
Questions about enrolling in classes after being admitted should be addressed to the Office of Enrollment Services at rsphenrollmentservices@emory.edu.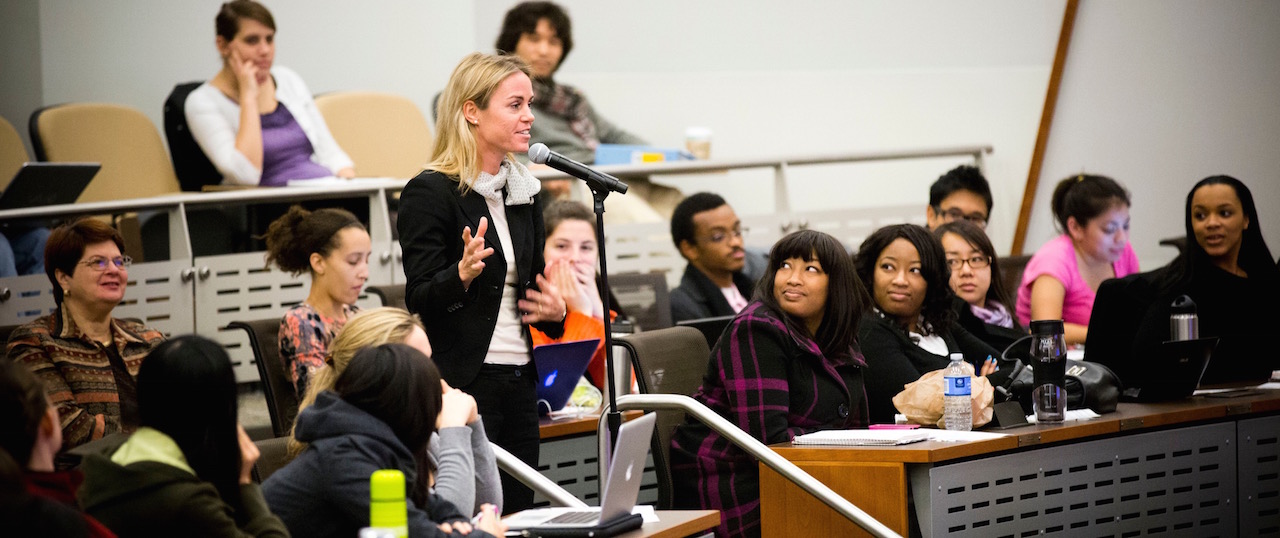 Apply
Admission Requirements 
Transcripts
Rollins must receive official transcripts from the registrar of the institution at which you received a bachelor's degree or its equivalent. It is preferred that applicants submit official electronic transcripts from their undergraduate institution to sphadmissions@emory.edu. Alternately, transcripts may be mailed and are not "official" unless received in the academic institution's sealed envelope. All documents must be in English or accompanied by an official notarized literal translation. 

Special standing application materials must be submitted to the Admissions department at the Rollins School of Public Health located in the Office of Admissions and Student Services on the seventh floor of the Grace Crum Rollins Building. Materials may also be mailed to:
Rollins School of Public Health
Emory University
Office of Admission and Student Services
1518 Clifton Rd NE
Mailstop 1518-002-1AA
Atlanta, Georgia 30322
For additional questions or concerns regarding the admissions process please contact the Admissions Office by e-mail at sphadmissions@emory.edu or call 404-727-3956.
Admission Application Deadlines
Spring
The deadline to apply for spring admissions is December 15. The deadline to apply for EMPH admission is December 1.
Summer
The deadline for summer admissions is April 30. The deadline to apply for EMPH admission is April 22.
Fall
The deadline to apply for fall admissions is August 14.

Register for Classes
Registration Requirements
Students who were recently admitted and/or admitted in the past five years should email the Office of Enrollment services at rsphenrollmentservices@emory.edu for the Special Standing Registration form. If you have not submitted an application for admittance to Rollins you may not register for special standing courses.

Enrollment forms will be processed in the order they are received. Registration is based on students meeting pre-requisites and space availability.  On the Registration Form, we ask students to share how they have met the pre-requisites of the course via previous coursework and/or professional experience. 
All students in special standing status enrolled in a course during Summer 2022 , even if enrolled in an online class, must abide by all information on the Emory Forward website and submit complete immunization records including both flu and COVID-19 vaccinations.  Detailed information will be sent to students after registration. 
NOTE: The registration processing dates listed below are the start dates for processing special standing registration forms. Student's registration will be confirmed by email after processing has begun. 
Registration Processing
Spring
Processing of registration forms for spring semester courses will begin December 15.
Summer
Processing of registration forms for summer courses will begin April 15 date.
Fall
Processing of registration forms for fall courses will begin after incoming students pre-register.