Master's Programs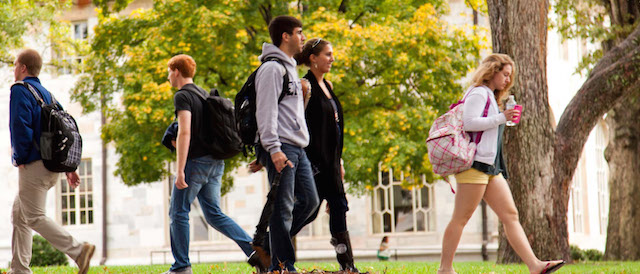 Master of Public Health (MPH)
Rollins offers opportunities for earning an MPH within two years or less (depending on the department) in the following areas:
For further details about a specific department's MPH degree program refer to the department's webpage. 
Accelerated MPH for External Graduate/Professional Degree Students
Students in good standing at any regionally accredited U.S. university's graduate school or professional school can apply to the program. Students may attend Rollins at any time prior to completion of their program studies and the receipt of their degree. Learn more about the Accelerated MPH program.
Master of Science in Public Health (MSPH)
The MSPH degree provides students with an academic-oriented background in a specific field. Candidates often have a strong background in math and/or science and an interest in research-based careers.
Core Courses
The following courses are required of all MPH and MSPH students. Within each department, there are exceptions to these core courses.
Course Number
Course Title
Credit Hours
BSHE 500
Behavioral Sciences in Public Health
2
BIOS 500
BIOS 500L
Statistical Methods I
Statistical Methods I Lab
3
1
EH 500
Perspectives in Environmental Health
2
EPI 504
or EPI 530
Fundamentals of Epidemiology
Epidemiologic Methods I
2
4
HPM 500
Introduction to the U.S. Health Care System
2
GH 500
Critical Issues in Global Health
2
Applied Practice Experience
All Rollins MPH and MSPH students are required to complete a 200-400 hour applied practice experience. This requirement is designed to enhance the student's understanding and application of knowledge and research findings to public health settings by providing an opportunity to gain practical experience. Public health work environments include nonprofit organizations, hospitals, local health departments, and for-profit firms.
Integrative Learning Experience
All MPH and MSPH students are required to complete an integrative learning experience in addition to the applied practice experience.
An integrative learning experience requires students to integrate and apply the competencies they developed during the course of their study, applied practice experience, and related field experiences. The integrative learning experience may take on different forms, including:
Original research that tests a hypothesis generated by a public health problem
Evaluating a program or intervention to promote health or determine the etiology of a problem
Investigating and proposing a solution or way to improve a public health problem
Describing an approach to solving a public health problem that they put into practice in the field and evaluate its impact.
Students receive semester hours of credit for the academic work required in the integrative learning experience; the number of semester hours varies by department.
All students produce a written product based on their integrative learning experience and make an oral or poster presentation. Depending on the departmental requirements, there is usually a written product is one of the three following types:
This is research that may be written in the form of a narrative with chapters or as a journal article. A faculty advisor and committee of faculty supervise the work.
This is an analysis of a public health problem and an intervention or strategy for improvement, description of attempt to improve a public health condition in the field and evaluation of this effort, or similar project. A faculty member who leads the capstone seminar supervises the project. Capstone seminars also bring in relevant curricula that pertain to the topics of focus for the capstone projects.
This project usually is initiated by an organization to serve its needs and results in a tangible, substantial product such as a curriculum, strategic plan, agency or program evaluation, or case book. A faculty member and a field preceptor supervise the student's work.