Study demonstrates effectiveness of government's at-home COVID-19 test kit program, shows opportunities for the future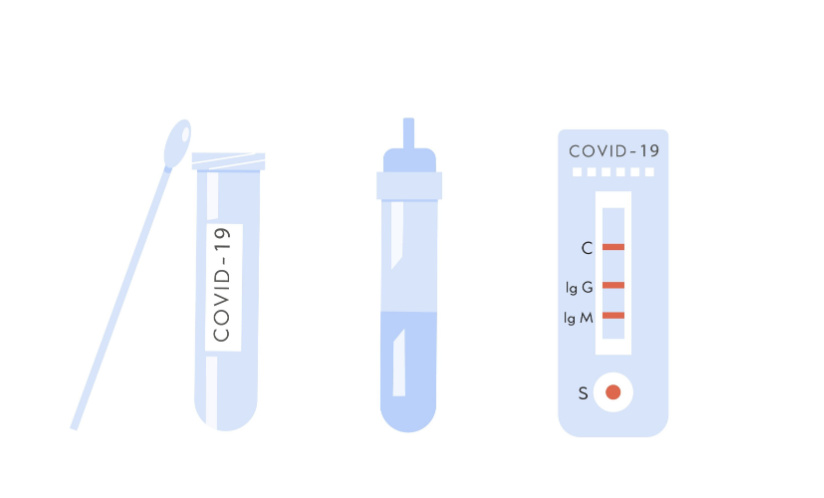 By Karina Antenucci
In January 2022, the White House launched COVIDTests.gov, a program through which all U.S. households could order free-to-the-user at-home test kits from the federal government, distributed by the U.S. Postal Service. By May 2022, more than 70 million COVID-19 test kit packages had been shipped to households across the country.
A recent Rollins-authored Morbidity and Mortality Weekly Report (MMWR) article was the first to report on the effectiveness of this program in attaining its desired health outcomes.
"Our report demonstrates that broadly scaled, easily accessible, government -led public health programs, built the right way, can yield great benefit," says Aaron Siegler, PhD, associate professor of epidemiology.
The report's authors used data from the follow-up to a national probability survey of U.S. households (through Rollins project, COVIDVu), collected during April-May 2022, to evaluate awareness, acceptability, and use of the test kits.
The main findings of the report include:
One in three U.S. households used a COVIDTests.gov kit during January through May 2022, which equates to an estimated 41 million out of 121 million total U.S. households (or, a third of all eligible households).
Nearly 25% of those using the government kits (more than 13 million people) indicated that they would have been unlikely to test for COVID-19 if COVIDTests.gov kits were not available.
The program resolved inequities in at-home COVID test use, as COVIDTests.gov tests were used equally by white and Black persons. Without the program, one in four Black Americans would have likely been unable to access tests.
"COVIDTests.gov was rapidly conceived and implemented in response to a health emergency. It was a resounding success," says Sielger. "The service was utilized by millions of people and delivered needed tests. It was brilliant in its simplicity, providing access for all with a single centralized web page, a brief ordering form, and quick delivery."
What does this mean for future public health emergencies?
The article articulates that public funding for and wide availability of tests in a public health crisis is important for getting people tested. Plus, easily accessible public health programs may be highly used by the public, and can lead to improved health equity. These findings could inform national programs that address critical health services in a pandemic response.

"COVIDTests.gov can guide future public health programs, and speaks to the great potential of proper public health investment," says Siegler.