Dr. Shivani Patel Selected as a 2023 National Academy of Medicine Emerging Leaders in Health and Medicine Forum Attendee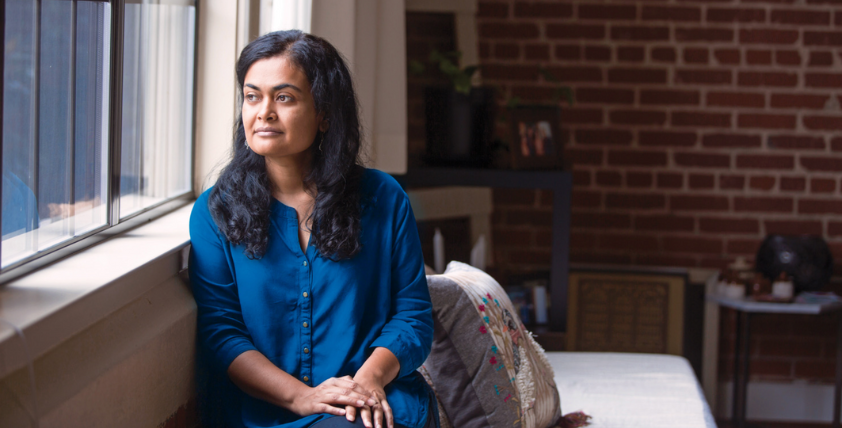 By Myra C. Patrick
Shivani Patel, MPH, PhD — of the Emory Global Diabetes Research Center was recently selected to be a part of the National Academy of Medicine's (NAM) Emerging Leaders in Health and Medicine Forum (ELHM). This invite only forum is an annual assembly of outstanding early- and mid-career professionals with exceptional professional promise, achievement, and leadership in biomedical science, health, health care, and related fields.
Dr. Patel is Assistant Professor in the Hubert Department of Global Health, whose journey with Emory University started in 2013 as a post-doc fellow. Her research is guided by an overarching interest in describing and understanding disparities in cardio-metabolic disease morbidity and mortality globally, with a focus on South Asia. Dr. Patel also holds an adjunct appointment at the Public Health Foundation of India and is affiliated with the New Delhi-based Centre for Control of Chronic Conditions.
Dr. Patel has and continues to make exceptional contributions to research and says during the COVID-19 pandemic, she was forced to rethink how academic researchers engage with policymakers and the public, which piqued her interest in leadership development.
"Research culture emphasizes focused and narrow research programs; rigid methodological standards that result lengthy project timelines; disciplinary dogma that is sometimes tone deaf to public concerns; and dissemination through highly structured and technical reports in peer-reviewed journals," says Dr. Patel. "Strict adherence to these principles undermined timely responses during the pandemic."
She hopes that the field of public health will learn from the pandemic and sees this forum as a step in the right direction.
With the ELHM Forum right around the corner (April 18-19, 2023), Dr. Patel says she is most excited about the opportunity to engage in candid discussion with NAM members and other attendees on translating science into practice and addressing polarizing issues in society and healthcare.
"I'm delighted to participate in this forum with my mentor Venkat Narayan, a NAM member and a boundary-pushing intellectual force" says Dr.Patel. "It is an absolute treat to be able to engage in frank discussions with the intellectual giants and astute problem-solvers that have been elected to NAM, alongside other motivated individuals seeking to make meaningful impact in society with our work."