Rollins Responds: Lance Waller's COVID-19 Related Research
Since the advent of the COVID-19 pandemic, Lance Waller, PhD, professor in the Department of Biostatistics and Bioinformatics, has worked steadily to support the university and state's response efforts utilizing his expertise in data science. "The overarching theme is, you can make better decisions with better data," says Waller. He's doing everything he can to ensure the best data is made available to physicians, lawmakers, and the general public through his roles on various COVID-19-related projects.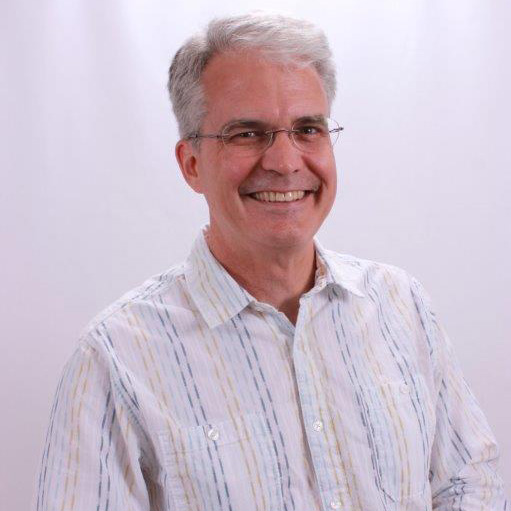 Contact Tracing with Privacy in Mind
Waller is part of a team selected for funding (the project started May 1, 2020) by the National Science Foundation through its COVID-19 RAPID Awards for a tracking app that incorporates privacy-enhanced mobile tracking. The project is led by Li Xiong, PhD, professor of computer science and biomedical informatics, with Waller and Vicki Hertzberg, PhD, professor at Emory School of Nursing, serving as co-principal investigators on the project. 
"One of the challenges for universities and businesses looking at reopening is if a student, staff, or faculty member is being tested for COVID, how can you reach out to the people that this person has been in close contact with while still respecting their privacy?" says Waller. "Differential privacy works for a whole data set but it hasn't been developed for what to do about location tracking. So, we're trying to build an app that will provide that kind of actionable proximity information yet maintain some level of privacy."
The idea behind the app is for faculty, staff, and students to be able to download the app, for it to trace the phone's signal without identifying the user, and to alert those who have been within close proximity to the person (within six feet in the past two weeks) in the event that a person contracts COVID-19. All identifying information—including geographic patterns, like regular addresses that could help to pinpoint who the individual actually is—would be removed.
Contact tracing has long been a critical public health practice intrinsic to the work of disease detectives. Apps like this blend modern technology and public health practice while striving for a semblance of privacy. "Our goal is to develop something better that adheres to the public health tenets of confidentiality," says Waller.
True to its name, this "RAPID" project will be completed quickly, with development, testing, and execution slated for a one- to two-year turnaround time, which means that the app could potentially be deployed during the current pandemic and at the very least could complement other university contact tracing efforts. 
Facilitating Streamlined Data Analysis and Sharing
Waller's COVID-19-related engagement doesn't end there. On a university-wide level, he leads the Woodruff Health Sciences Center's data science effort to help improve practice and treatments in the days ahead as various entities across Emory Healthcare collect data on COVID-19 patients who have been treated for follow up.
Waller notes, "The data element of this is going to continue to be important to both the public health and medical response in the weeks and months ahead."
Engagement with the Georgia Department of Public Health
The daily COVID-19 data reports advertised on state public health departments have received heavy traffic by journalists, politicians, public health practitioners, and the general public as people grasp for meaning through numbers. Numerous Rollins faculty are involved with the Georgia Department of Public Health's (GDPH) research and response efforts under the leadership of Allison Chamberlain, PhD, research assistant professor. Included among these efforts are the design, data analysis, and regular maintenance affiliated with the data visualization posted on GDPH's COVID-19 Daily Status Report web page. Waller helped design the map on the page, and is part of a geospatial mapping team led by Julie Clennon, PhD; Uriel Kitron, PhD, MPH; and Ian Hennesse, a Rollins PhD student in Environmental Health Sciences, all working to analyze and update mapping data for Georgia's confirmed cases and deaths on a regular basis.
In regards to the high levels of student engagement on the project, Waller notes, "We've been really impressed with the number of students willing to get involved and think we can continue to pull more people in. Rollins students are really sharp and can contribute in a lot of ways."
Growing as a Teacher During the Pandemic
As Rollins finished the spring semester virtually, professors like Waller pivoted their traditionally in-person classes online. "The piece I really missed was the facial expression of the students and seeing that recognition when students understand a concept. It's easy for us to default to the background sometimes with Zoom, and, if everyone is muted, there's no laughter or smiles."
Despite the challenges, Waller was able to learn a lot of things about teaching remotely, too. "I've been trying to think of new ways to communicate with the class and to continue to improve. The key part of being a good teacher is wanting to be a good teacher. It's paying close attention to the things that work and the things that don't. It's like solving a puzzle."
And, as one would expect, Waller has a penchant for puzzles.