Public health graduate advocates for sex education as basic human right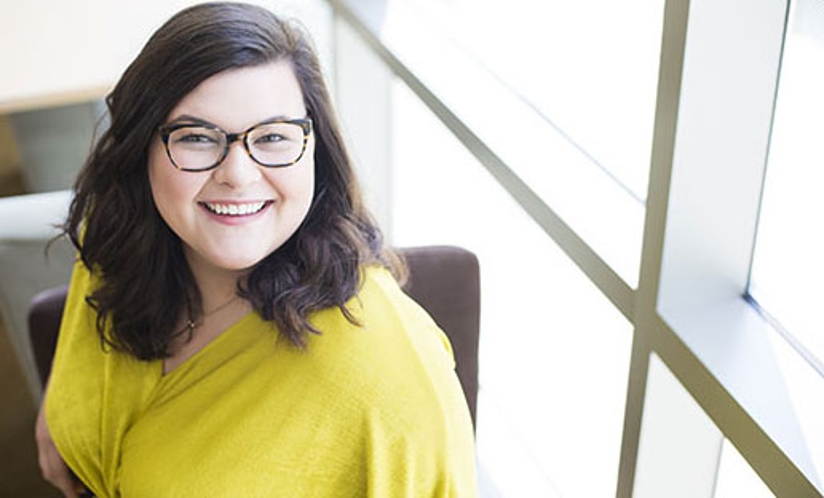 By Martha McKenzie
Despite the demands of carrying a full course load, serving as a teaching assistant and working on her thesis in the second year of her master of public health program, Sarah Ashley Jolly has managed to carve out time to travel across the country offering training to judges within the foster care system.
Jolly, who graduates from Emory's Rollins School of Public Health on May 14, has been working with Power to Decide (formerly known as the National Campaign to Prevent Teen and Unplanned Pregnancy) on an initiative to improve sexual education and outcomes for children in the system.
The training sessions, which Jolly helped develop last summer during her practicum with the organization, focus on educating judges and other foster care stakeholders about the importance of providing youth with accurate sexual and reproductive health information, including available local resources and pregnancy prevention techniques. The goal is to devise action plans to ensure the children receive appropriate services.
The schedule has been demanding, often entailing several trips a month. "During some months, I was away more than I was home," says Jolly. But she draws her energy from her passionate belief in the value of the work.
"Sexual health information is a basic human right that everyone is entitled to, and I am angry that in the United States and around the world, that often isn't the case," says Jolly. "Here it is legal to provide incomplete or even inaccurate information and to promote heteronormative behaviors, so a lot of marginalized groups get left out." 
Seeking solutions
Her fervor has its roots in a private Catholic school upbringing in a northern Atlanta suburb, where sexual education could be boiled down to one word — abstinence. Then she got to Mississippi State University, where she majored in history and anthropology. She began to understand the gaps in her earlier teachings and the potential dangers those gaps posed.
"It blew my mind," says Jolly. "I thought, 'How do I find a career in sexual health to help fix this problem, because that's something I have to be a part of.'"
She discovered a public health degree was the answer, and Rollins, with a sexual and reproductive health concentration and a maternal and child health certificate, was the best fit.
To line up her practicum between her first and second years, Jolly had to be proactive. She had set her sights on Power to Decide while she was in college, impressed by the organization's research and educational work in sexual health education. When she didn't see any practicum opportunities there, she scoured its website until she found a Rollins alumna, Katherine Suellentrop 04MPH. The connection paid off. Suellentrop created an intern position for her in the programs department of the child welfare division. 
That's how Jolly found herself working on sexual education training initiatives for children in the foster system last summer. Her supervisor was so impressed with her work, she invited Jolly to stay on with Power to Decide through the school year, accompanying her on training trips around the U.S.
Addressing disparities
Though Jolly's travels took her many different jurisdictions — liberal and conservative, wealthy and poor — she saw a common thread. 
"The judges and social workers in the foster care system are often overwhelmed and don't have enough time to focus on this issue with the kids," she says. "They have expressed a need for increased professional development on this topic."
That is what led Jolly to develop a curriculum on trauma-informed sex education for child welfare stakeholders.
Her experience also changed her mind about where she'd like to work. "I'm enrolled in the global health program, but I've found that working locally is so much more important to me. I particularly have a soft spot for these issues in the South because the disparities in access and education here are so alarming," she says. 
Upon graduation, Jolly will join Power to Decide full time, moving to the communications department where she will focus on college youth. Though her target audience will change, her dedication will not. 
"For me it's simple," says Jolly. "Everyone should have the ability to decide when and if they want to become pregnant. This is the first step to controlling your future."