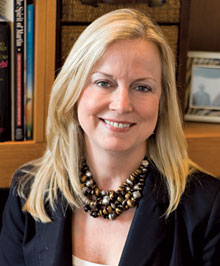 Director, Joseph W. Blount Center for Health and Human Rights
Ms. Thurman came to Emory in 2008 as Director of Joseph W. Blount Center for Health and Human and Rights. She serves on the faculty of the Department of Global Health and is the President of the International AIDS Trust at the Rollins School of Public Health. She was the Director of the Interfaith Health Program (IHP) from 2008-2012. Ms. Thurman has worked on the frontlines of public health policy and practice for over three decades, serving as Executive Director of AID Atlanta, the South's oldest and largest AIDS service organization; Director of Advocacy Programs, Task Force for Child Survival, The Carter Center; Director of the White House Office on National AIDS Policy; and Presidential Envoy for AIDS Cooperation under President Clinton. She has been a board member of numerous nonprofits, including the National Kidney Foundation, March of Dimes, Elizabeth Glaser Pediatric AIDS Foundation and Family Health International.
In addition, Ms. Thurman has worked extensively with U.S. and international religious and health organizations, including World Vision, the YWCA, National Episcopal AIDS Coalition, Atlanta Interfaith AIDS Network, WHO, CDC, and Health Resources and Services Administration (HRSA).
In 2000, Ms. Thurman convened the first International White House Conference of Religious Leaders on HIV/AIDS and is a much sought after speaker and expert on HIV/AIDS, development, women's and children's issues, and other urgent public health concerns. In addition to her faculty duties at Rollins, she completed postgraduate studies and research in religion and health at St. Paul's United University in Limuru, Kenya, and the University of Wales, Lampeter.
Ms. Thurman is currently on leave from Emory. She is the chief strategy officer in the US State Department's Office of the US Global AIDS Coordinator and Health Diplomacy.
Education
Bachelor of Arts 1975, Mercer University
Master of Arts, Community Pastoral Care 2010, St. Paul's University, Limuru, Kenya