Robert
Breiman
Professor
Faculty, Global Health
Jointly Appointed, Environmental Health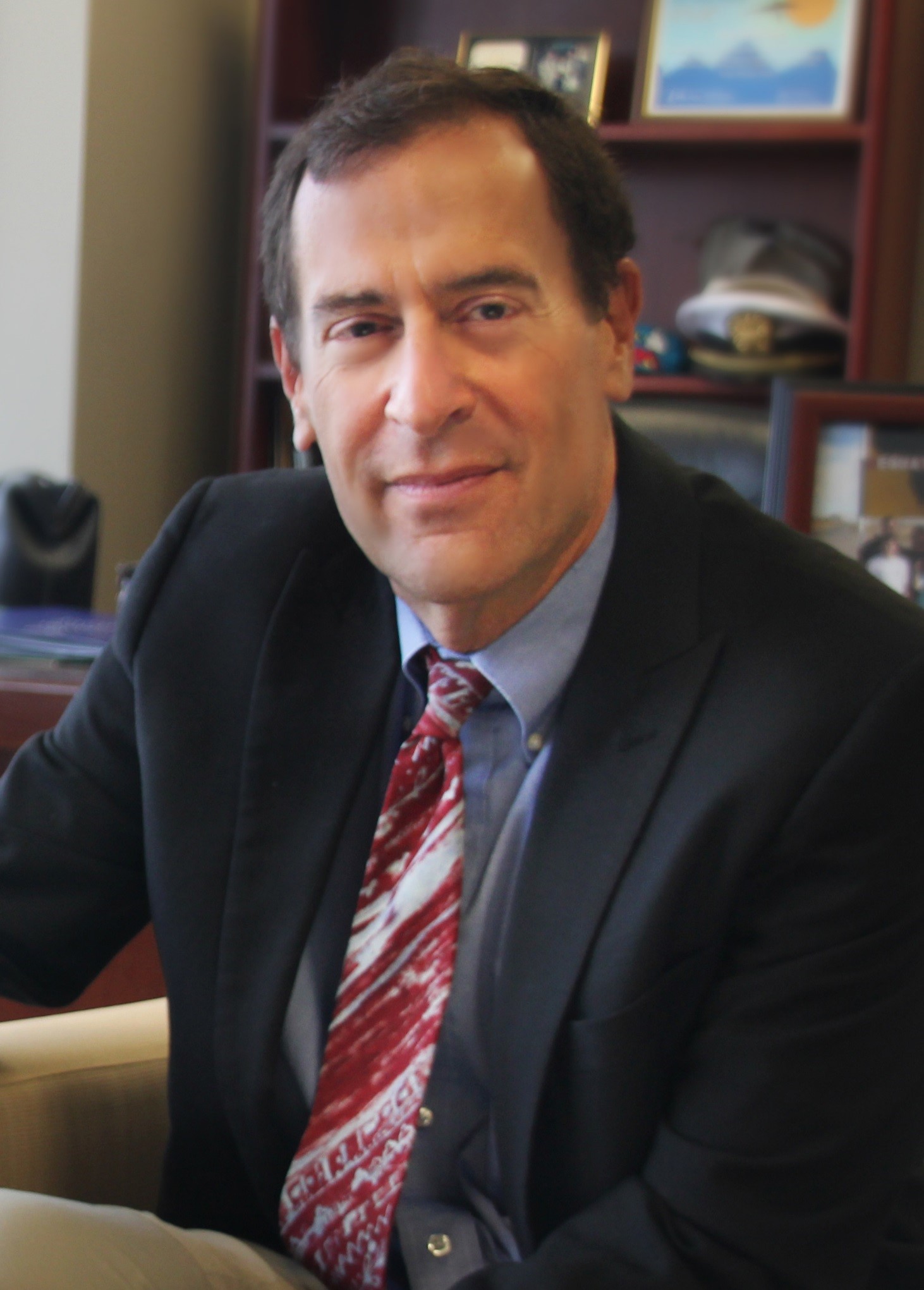 Dr. Robert F. Breiman is Professor of Global Health, Environmental Health, and Infectious Diseases at Emory's Rollins School of Public Health and School of Medicine. Dr Breiman's primary areas of research have been related to addressing inequities with focus on child mortality, urbanization in impoverished settings, and a range of respiratory and enteric diseases, as well as a variety of emerging infectious diseases. In addition to his research, he is currently working on translating global health work to increase public awareness and engagement. Until 2020, he was the Executive Director and Principal Investigator for the Child Health and Mortality Prevention Surveillance (CHAMPS) network. CHAMPS, funded by the Bill and Melinda Gates Foundation (BMGF), is designed to characterize and provide crucial data for preventing childhood mortality in Sub-Saharan Africa and South Asia; it currently works in S Africa, Mozambique, Kenya, Ethiopia, Mali, Sierra Leone, Bangladesh and India. He has also been PI of BMGF and Gavi-funded projects focused on typhoid surveillance, rotavirus immunization impact, and characterizing the evolution of pneumococcal genetics globally during the era of pneumococcal conjugate vaccine use. Before joining Emory in 2013, Dr. Breiman worked at CDC for 26 years. From 2004-2013, he was based in Nairobi, Kenya as the Director of CDC-Kenya's Global Disease Detection Division, and for three years as overall Director of CDC-Kenya. Breiman was Head, of the Programme on Infectious Diseases and Vaccine Sciences at the internationally acclaimed International Center for Diarrheal Disease Research in Dhaka, Bangladesh (ICDDR,B) from 2000-2004. He was Director of the United States National Vaccine Program Office (NVPO) from 1995-2000 and was the Chief of the Epidemiology Section of the Respiratory Diseases Branch (RDB) from 1989-1997. He served in the Epidemic Intelligence Service at CDC from 1987-1989 in RDB. Dr Breiman was elected into the National Academy of Medicine in 2017 and is a Fellow of the Infectious Diseases Society of America (IDSA) and the American Society of Tropical Medicine and Hygiene (ASTMH).
Areas of Interest
Diarrheal and Enteric Diseases
Infectious Disease
Infectious Disease Dynamics
Maternal and Child Health
Urban Health
Affiliations & Activities
National Academy of Medicine (Elected to membership, 2017)
American Epidemiological Society (Elected to Membership 2008)
Fellow, Infectious Diseases Society of America (FIDSA)
Fellow, American Society of Tropical Medicine and Hygiene (FASTMH)
Phi Beta Kappa
Phi Kappa Phi
Other Roles
Member, Emory University Research Advisory Board (2018-)
Member, Woodruff Health Sciences Research Advisory Committee (2018-), Emory University
Chairman, WHO committee on enteric burden of diseases (2018- )—first meeting in Cape Town, S Africa, November 2018
Chairman, Immunizations and Vaccine-related Implementation Research Advisory Committee (IVIR-AC) to WHO-Geneva (2012-2018) Immunizations, Vaccines and Biologics Division.
Chair, Scientific Advisory Panel for Optimal Research on Typhoid disease burden (supported by BMGF for $2.5 million through 2018)
Publications
Ganaie F, Saad JS, McGee L, van Tonder AJ, Bentley SD, Lo SW, Gladstone RA, Turner P, Keenan JD, Breiman RF, Nahm MH.

,

2020

,

A New Pneumococcal Capsule Type, 10D, Is the 100th Serotype and Has a Large cps Fragment From an Oral Streptococcus.

,

mBio

, 11,

Taylor AW, Blau DM, Bassat Q, Onyango D, Kotloff KL, Arifeen SE, Mandomando I, Chawana R, Baillie VL, Akelo V, Tapia MD, Salzberg NT, Keita AM, Morris T, Nair S, Assefa N, Seale AC, Scott JAG, Kaiser R, Jambai A, Barr BAT, Gurley ES, Ordi J, Zaki SR, Sow SO, Islam F, Rahman A, Dowell SF, Koplan JP, Raghunathan PL, Madhi SA, Breiman RF; CHAMPS Consortium

,

2020

,

Initial Findings From a Novel Population-Based Child Mortality Surveillance Approach: A Descriptive Study.

,

Lancet Global Health

, 8,

909-918

Mwanga MJ, Owor BE, Ochieng JB, Ngama MH, Ogwel B, Onyango C, Juma J, Njeru R, Gicheru E, Otieno GP, Khagayi S, Agoti CN, Bigogo GM, Omore R, Addo OY, Mapaseka S, Tate JE, Parashar UD, Hunsperger E, Verani JR, Breiman RF, Nokes DJ.

,

2020

,

Rotavirus group A genotype circulation patterns across Kenya before and after nationwide vaccine introduction, 2010-2018.

,

BMC Infectious Diseases

, 20,

Lo SW, Gladstone RA, van Tonder AJ, Lees JA, du Plessis M, Benisty R, Givon-Lavi N, Hawkins PA, Cornick JE, Kwambana-Adams B, Law PY, Ho PL, Antonio M, Everett DB, Dagan R, von Gottberg A, Klugman KP, McGee L, Breiman RF, Bentley SD

,

2019

,

Global Pneumococcal Sequencing Consortium. Pneumococcal lineages associated with serotype replacement and antibiotic resistance in childhood invasive pneumococcal disease in the post-PCV13 era: an international whole-genome sequencing study

,

Lancet Infectious Diseases

, ,

Gladstone RA, Lo SW, Lees JA, Croucher NJ, van Tonder AJ, Corander J, Page AJ, Marttinen P, Bentley LJ, Ochoa TJ, Ho PL, du Plessis M, Cornick JE, Kwambana-Adams B, Benisty R, Nzenze SA, Madhi SA, Hawkins PA, Everett DB, Antonio M, Dagan R, Klugman KP, von Gottberg A, McGee L, Breiman RF, Bentley SD

,

2019

,

Global Pneumococcal Sequencing Consortium. International genomic definition of pneumococcal lineages, to contextualise disease, antibiotic resistance and vaccine impact

,

EBioMedicine

, ,

Cunningham SA, Shaikh NI, Nhacolo A, Raghunathan PL, Kotloff K, Naser AM, Mengesha MM, Adedini SA, Misore T, Onuwchekwa UU, Worrell MC, El Arifeen S, Assefa N, Chowdhury AI, Kaiser R, Madhi SA, Mehta A, Obor D, Sacoor C, Sow SO, Tapia MD, Wilkinson AL, Breiman RF.

,

2019

,

Health and Demographic Surveillance Systems Within the Child Health and Mortality Prevention Surveillance Network

,

Clinical Infectious Diseases

, 69,

S274-S279

Raghunathan PL, Madhi SA, Breiman RF

,

2019

,

Illuminating Child Mortality: Discovering Why Children Die

,

Clinical Infectious Diseases

, 69,

S257-259

Kobayashi M, Bigogo G, Kim L, Mogeni OD, Conklin LM, Odoyo A, Odiembo H, Pimenta F, Ouma D, Harris AM, Odero K, Milucky JL, Ouma A, Aol G, Audi A, Onyango C, Cosmas L, Jagero G, Farrar JL, da Gloria Carvalho M, Whitney CG, Breiman RF, Lessa FC

,

2019

,

Impact of 10-valent Pneumococcal Conjugate Vaccine Introduction on Pneumococcal Carriage and Antibiotic Susceptibility Patterns among Children aged <5 Years and Adults with HIV Infection, Kenya 2009-2013

,

Clinical Infectious Diseases

, ,

Otieno GP, Bottomley C, Khagayi S, Adetifa I, Ngama M, Omore R, Ogwel B, Owor BE, Bigogo G, Ochieng JB, Onyango C, Juma J, Mwenda J, Tabu C, Tate JE, Addo Y, Britton T, Parashar UD, Breiman RF, Verani JR, Nokes DJ.

,

2019

,

Impact of the introduction of rotavirus vaccine on hospital admissions for diarrhoea among children in Kenya: A controlled interrupted time series analysis

,

Clinical Infectious Diseases

, ,

Salzberg NT, Sivalogan K, Bassat Q, Taylor AW, Adedini S, El Arifeen S, Assefa N, Blau DM, Chawana R, Cain CJ, Cain KP, Caneer JP, Garel M, Gurley ES, Kaiser R, Kotloff KL, Mandomando I, Morris T, Nyamthimba Onyango P, Sazzad HMS, Scott JAG, Seale AC, Sitoe A, Sow SO, Tapia MD, Whitney EA, Worrell MC, Zielinski-Gutierrez E, Madhi SA, Raghunathan PL, Koplan JP, Breiman RF

,

2019

,

Mortality Surveillance Methods to Identify and Characterize Deaths in Child Health and Mortality Prevention Surveillance Network Sites.

,

Clinical Infectious Diseases

, 69,

S672-S673

Blau DM, Caneer JP, Philipsborn RP, Madhi SA, Bassat Q, Varo R, Mandomando I, Igunza KA, Kotloff KL, Tapia MD, Johnstone S, Chawana R, Rahman A, El Arifeen S, Onyango D, Kaiser R, Seale AC, Assefa N, Morris T, Raghunathan PL, Breiman RF.

,

2019

,

Overview and Development of the Child Health and Mortality Prevention Surveillance Determination of Cause of Death (DeCoDe) Process and DeCoDe Diagnosis Standards.

,

Clinical Infectious Diseases

, 69,

S333-S341

Park SE, Toy T, Cruz Espinoza LM, Panzner U, Mogeni OD, Im J, Poudyal N, Pak GD, Seo H, Chon Y, Schütt-Gerowitt H, Mogasale V, Ramani E, Dey A, Park JY, Kim JH, Seo HJ, Jeon HJ, Haselbeck A, Conway Roy K, MacWright W, Adu-Sarkodie Y, Owusu-Dabo E, Osei I, Owusu M, Rakotozandrindrainy R, Soura AB, Kabore LP, Teferi M, Okeke IN, Kehinde A, Popoola O, Jacobs J, Lunguya Metila O, Meyer CG, Crump JA, Elias S, Maclennan CA, Parry CM, Baker S, Mintz ED, Breiman RF, Clemens JD, Marks F.

,

2019

,

The Severe Typhoid Fever in Africa Program: Study Design and Methodology to Assess Disease Severity, Host Immunity, and Carriage Associated With Invasive Salmonellosis.

,

Clinical Infectious Diseases

, 69 (Supplement 6),

S422-434

Berendes DM, O'Reilly CE, Kim S, Omore R, Ochieng JB, Ayers T, Fagerli K, Farag TH, Nasrin D, Panchalingam S, Nataro JP, Kotloff KL, Levine MM, Oundo J, Laserson K, Breiman RF, Mintz ED

,

2018

,

Diarrhoea, enteric pathogen detection and nutritional indicators among controls in the Global Enteric Multicenter Study, Kenya site: an opportunity to understand reference populations in case-control studies of diarrhoea

,

Epidemiology and Infections

, ,

Schilling KA, Awuor AO, Rajasingham A, Moke F, Omore R, Amollo M, Farag TH, Nasrin D, Nataro JP, Kotloff KL, Levine MM, Ayers T, Laserson K, Blackstock A, Rothenberg R, Stauber CE, Mintz E, Breiman RF, O'Reilly CE

,

2018

,

Water, Sanitation, and Hygiene Characteristics among HIV-Positive Households Participating in the Global Enterics Multicenter Study in Rural Western Kenya, 2008-2012.

,

American Journal of Tropical Medicine and Hygiene

, ,

Conan A, O'Reilly CE, Ogola E, Ochieng JB, Blackstock AJ, Omore R, Ochieng L, Moke F, Parsons MB, Xiao L, Roellig D, Farag TH, Nataro JP, Kotloff KL, Levine MM, Mintz ED, Breiman RF, Cleaveland S, Knobel DL

,

2017

,

Animal-related factors associated with moderate-to-severe diarrhea in children younger than five years in western Kenya: A matched case-control study

,

PLoS Neglected Tropical Diseases

, ,

Kobayashi M, Conklin LM, Bigogo G, Jagero G, Hampton L, Fleming-Dutra KE, Junghae M, Carvalho MD, Pimenta F, Beall B, Taylor T, Laserson KF, Vulule J, Van Beneden C, Kim L, Feikin DR, Whitney CG, Breiman RF

,

2017

,

Pneumococcal carriage and antibiotic susceptibility patterns from two cross-sectional colonization surveys among children aged <5 years prior to the introduction of 10-valent pneumococcal conjugate vaccine - Kenya, 2009-2010

,

BMC Infectious Diseases

, ,

Omore R, Tate JE, O'Reilly CE, Ayers T, Williamson J, Moke F, Schilling KA, Awuor AO, Jaron P, Ochieng JB, Oundo J, Parashar UD, Parsons MB, Bopp CC, Nasrin D, Farag TH, Kotloff KL, Nataro JP, Panchalingam S, Levine MM, Laserson KF, Nuorti JP, Mintz ED, Breiman RF

,

2016

,

Epidemiology, Seasonality and Factors Associated with Rotavirus Infection among Children with Moderate-to-Severe Diarrhea in Rural Western Kenya, 2008-2012: The Global Enteric Multicenter Study (GEMS)

,

PLoS One

, ,

Njuguna HN, Montgomery JM, Cosmas L, Wamola N, Oundo JO, Desai M, Buff AM, Breiman RF

,

2016

,

Malaria Parasitemia among Febrile Patients Seeking Clinical Care at an Outpatient Health Facility in an Urban Informal Settlement Area in Nairobi, Kenya

,

Ameriacn Journal of Tropical Medicine and Hygiene

, ,

Katz MA, Lebo E, Emukule GO, Otieno N, Caselton DL, Bigogo G, Njuguna H, Muthoka PM, Waiboci LW, Widdowson MA, Xu X, Njenga MK, Mott JA, Breiman RF

,

2016

,

Uptake and Effectiveness of a Trivalent Inactivated Influenza Vaccine in Children in Urban and Rural Kenya, 2010-2012

,

Pediatric Infectious Diseases Journal

, ,

Wong JM, Cosmas L, Nyachieo D, Williamson JM, Olack B, Okoth G, Njuguna H, Feikin DR, Burke H, Montgomery JM, Breiman RF

,

2015

,

Increased Rates of Respiratory and Diarrheal Illnesses in HIV-Negative Persons Living With HIV-Infected Individuals in a Densely Populated Urban Slum in Kenya

,

Journal of Infectious Diseases

, ,

Breiman RF, Cosmas L, Njenga M, Williamson J, Mott JA, Katz MA, Erdman DD, Schneider E, Oberste M, Neatherlin JC, Njuguna H, Ondari DM, Odero K, Okoth GO, Olack B, Wamola N, Montgomery JM, Fields BS, Feikin DR

,

2015

,

Severe acute respiratory infection in children in a densely populated urban slum in Kenya, 2007-2011

,

BMC Infectious Diseases

, ,

Olack B, Feikin DR, Cosmas LO, Odero KO, Okoth GO, Montgomery JM, Breiman RF

,

2014

,

Mortality trends observed in population-based surveillance of an urban slum settlement, Kibera, Kenya, 2007-2010

,

PLoS One

, ,

Wong JM, Nyachieo DO, Benzekri NA, Cosmas L, Ondari D, Yekta S, Montgomery JM, Williamson JM, Breiman RF

,

2014

,

Sustained high incidence of injuries from burns in a densely populated urban slum in Kenya: An emerging public health priorit

,

Burns

, ,

Breiman RF, Cosmas L, Audi A, Mwiti W, Njuguna H, Bigogo GM, Olack B, Ochieng JB, Wamola N, Montgomery JM, Williamson J, Parashar UD, Burton DC, Tate JE, Feikin DR

,

2014

,

Use of Population-based Surveillance to Determine the Incidence of Rotavirus Gastroenteritis in an Urban Slum and a Rural Setting in Kenya

,

Pediatric Infectious Diseases Journal

, ,