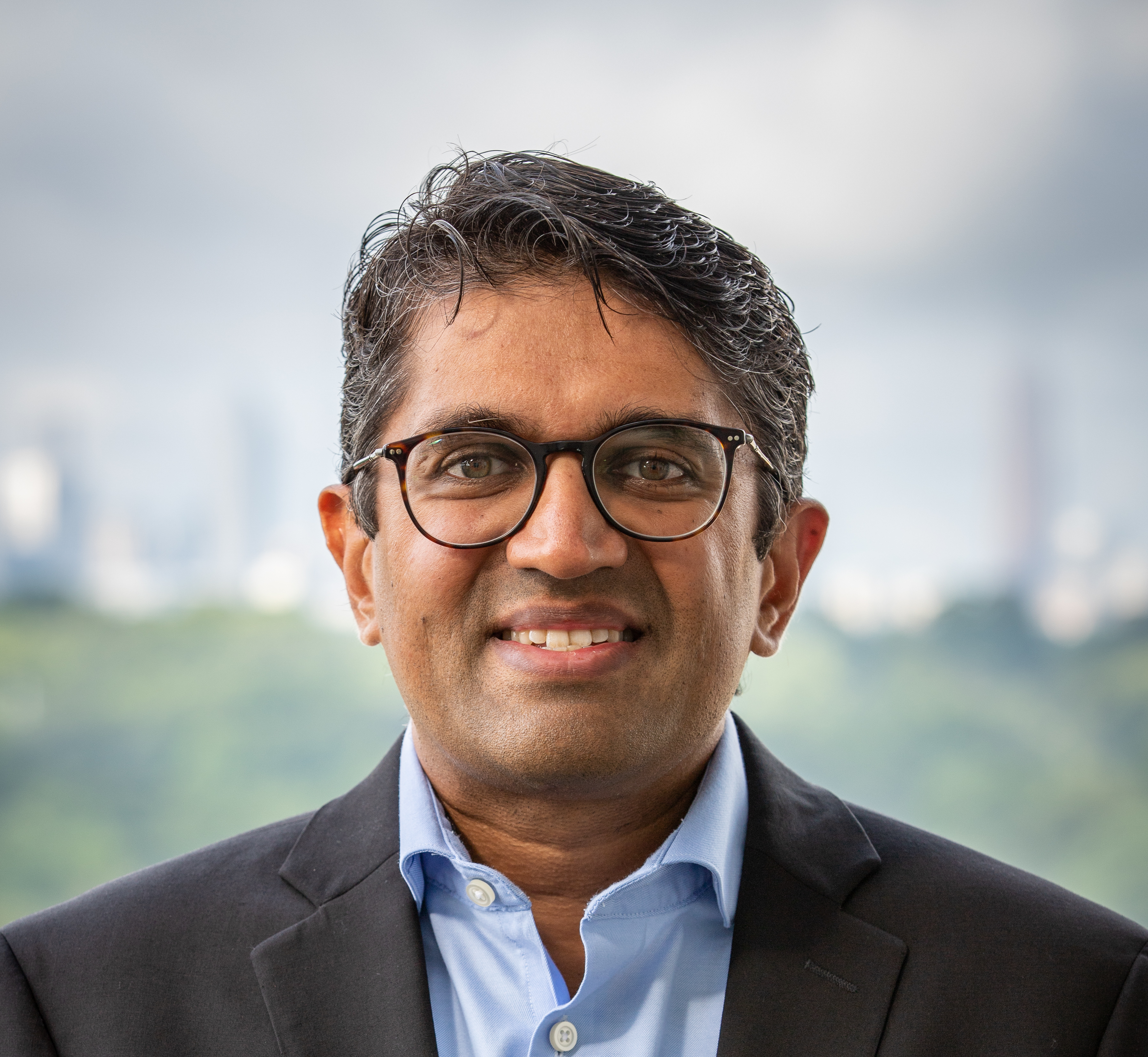 Dr. Gandhi is a Professor in the Department of Epidemiology, with secondary appointments in the Departments of Global Health and Medicine (Infectious Diseases) at the Rollins School of Public Health and Emory School of Medicine. Dr. Gandhi has been engaged in clinical research in Tuberculosis and HIV since 1998. Dr. Gandhi leads a research team focused on epidemiology, clinical and translational research studies to improve care for TB patients and create new knowledge on the factors that influence transmission and susceptibility to TB, and the emergence of drug resistance. His research group is currently engaged in molecular epidemiology and geospatial studies to identify where and what factors impact the transmission of TB. They have projects examining the safety, pharmacokinetics and molecular mechanisms of new TB drugs (e.g., bedaquiline, delamanid). Further, his group is engaged in translational studies to understand immunologic, genetic and metabolomic factors that influence whether individuals become infected with TB, if exposed, and develop active TB disease, if infected. Dr. Gandhi's studies are currently being conducted in South Africa, Ethiopia, Brazil and India.
In 2020, together with more than 25 colleagues across Emory University engaged in multidisciplinary TB-related activities, Dr. Gandhi helped establish the Emory Tuberculosis Center. The mission of the Emory Tuberculosis Center is to strengthen and expand expertise and opportunities for TB-related research, teaching and service at Emory and around the world. Dr. Gandhi serves at the Co-Director of the Emory Tuberculosis Center with Drs. Kenneth Castro and Jyothi Rengarajan.
Since March 2020, Dr. Gandhi's group has also been actively engaged in the response to the SARS-CoV-2/COVID-19 pandemic. Together with Drs. Sarita Shah and Allison Chamberlain, Dr. Gandhi leads a group of students and staff who are providing support to the Fulton County Board of Health. These activities include assisting with epidemiologic analyses, case investigations, testing at Fulton County's SPOC testing sites, and mentorship of Fulton County staff in disseminating new knowledge learned. Additionally, Dr. Gandhi serves in the leadership of the Emory COVID-19 Response Collaborative, which is a collaboration with the Georgia Dept. of Public Health to utilize Emory's talented academic community to serve and enhance public health activities through Georgia during the COVID-19 crisis, as well as in the future. Dr. Gandhi has also been the appointed public health subject matter expert for Emory University's COVID-19 Response and Recovery plan since June 2020. The task forces and operational groups engaged in this plan have created the policies and procedures to safely reopen campus in June and welcome students back for the Fall 2020 semester.
Emory Tuberculosis Center: https://tb.emory.edu
Emory-Fulton County Epidemologic Reports: https://fultoncountyga.gov/covid-19/epidemiology-reports
Emory COVID-19 Response Collaborative: https://emorycovidcollaborative.org
Emory University COVID-19 Dashboard and Information: http://www.emory.edu/forward
Areas of Interest
Global Health
HIV/AIDS Prevention
Infectious Disease
Public Health Practice
Courses Taught
EPI 542: Epidemiology of Tuberculosis
GH 562: Epidemiology of Tuberculosis
Affiliations & Activities
Emory Tuberculosis Center: Co-Director
CDC Division of Tuberculosis Elimination, Clinical Research Branch: Guest Researcher
Atlanta VA Medical Center: Infectious Disease Physician