Return to Faculty Listing
Lisa
Tedesco
Dean Emerita and Vice Provost Emerita
Professor
Faculty, Behavioral/Social/Health Educ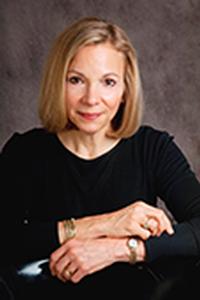 Lisa A. Tedesco joined Emory University in May 2006 as Vice Provost for Academic Affairs – Graduate Studies and Dean of the James T. Laney School of Graduate Studies. She is a professor of Behavioral Sciences and Health Education in the Rollins School of Public Health.
Dr. Tedesco earned her doctorate in educational psychology from the University at Buffalo, State University of New York. Prior to joining Emory, she was a professor and associate dean in the School of Dentistry at the University of Michigan and also served as Vice-President and Secretary of the University and as Interim Provost.
LGS Leadership
Under Dr. Tedesco's leadership, the Laney Graduate School, with more than 1,800 students in over 40 degree programs, is emphasizing opportunities for interdisciplinary study, professional development and career planning. New programs range from doctoral degree tracks that train students in both laboratory and population sciences, a master's program that trains 21st century sustainable development professionals, and certificate programs in translational research and in interdisciplinary studies in mind, brain and culture.
The Laney Graduate School supports a comprehensive Grant Writing Program preparing students to compete successfully for professional funding and recognition; the New Thinkers/New Leaders Fund for innovative initiatives in graduate education; programming for training in scholarly integrity and the responsible conduct of research; and networking and mentoring programs that connect graduate students to alumni for professional guidance. Priority areas in support of program excellence include improved access to information and program performance data for faculty and continuing commitments to diversity in the graduate student population.
National Service
In 2009, Dr. Tedesco was elected to the Board of Directors of the Council of Graduate Schools and served as Chair of the Board in 2012. She is past chair of the GRE Board (2012-13) and most recently served as a member of the GRE European Advisory Committee (2012-14) and the Diversity, Equity, and Inclusion Committee (2011-14). Dr. Tedesco became a member of the AAU Association of Graduate Schools in 2006 and served as its president in 2013-14.
In 2011, Dr. Tedesco was also appointed to the CGS Commission on Pathways through Graduate School and into Careers to address how graduate programs can enhance student development for professional lives beyond the professoriate.
Research Focus
As a health psychologist, Dr. Tedesco is interested in how people think about and act to prevent illness and promote well-being. Her research has focused on cognitive behavioral enhancement of oral health status, relapse prevention, and stress, coping and oral disease. Her teaching has been in areas related to behavioral sciences and the health professions. Dean Tedesco is a member of the American Dental Education Association and American Association of Dental Schools.
She has written and worked institutionally on matters related to curriculum change, inquiry-based learning and teaching, faculty development, and diversity. Most recently she worked on projects that address institutional organization and program arrangements that promote economic and financial vitality for the teaching, research, and clinical care mission in schools of dental medicine. She has published widely and has presented her work at national and international meetings.
Academic Work
Lisa Tedesco's academic work has been in the area of health psychology with concentrations in oral health, health promotion, health disparities, and workforce diversity. She has published widely and worked on a number of interdisciplinary projects and as a social scientist on a number of clinical research studies. Most recently, she worked on a demonstration project on innovative pathways for minorities in academic dentistry.
Since 2006 Tedesco has served as dean of the Laney Graduate School (LGS), which, under her leadership, is emphasizing opportunities for interdisciplinary study and professional preparation. Programs include a comprehensive grant writing program that prepares graduate students in humanities and social sciences to compete for professional funding and recognition, and New Thinkers/New Leaders, a matching fund supporting innovative interdisciplinary initiatives in graduate education. Tedesco is the chair of the Board of Directors of the Council of Graduate Schools.
Lisa Tedesco has held faculty and administrative leadership positions at the University of Michigan and the University at Buffalo. At Michigan, she served as vice president and secretary of the university and as interim provost. Immediately prior to her arrival at Emory, Tedesco was a visiting fellow at the Center for Community Health Partnerships at Columbia University and visiting professor in the College of Dental Medicine. In addition to her administrative positions at Emory, Tedesco is a professor in the Department of Behavioral Sciences and Health Education, Rollins School of Public Health
Education
Educational Psychology 1981, University at Buffalo, The State University of New York
M.Ed., Educational Psychology 1975, University at Buffalo, The State University of New York