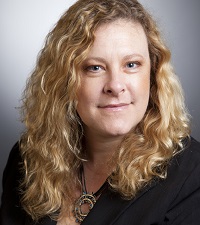 Dr. Elisabeth "Eli" Sheff is the foremost academic expert on polyamory in the US, and the worldwide expert on polyamorous families with children. Sheff's first book, The Polyamorists Next Door: Inside Multiple-Partner Families and Relationships (2014), details her 15-year study of poly families with kids and was just reprinted in paperback, and her second book Stories from the Polycule: Real Life in Polyamorous Families (2015) is an edited anthology of writings by poly folks. An expert witness and Guardian Ad Litem with a background in academic sociology, Dr. Sheff specializes in gender and sexual minority families, kink/BDSM, and issues facing trans* people. She is the CEO and Director of Legal Services at the Sheff Consulting Group, a think-tank of experts specializing in unconventional and underserved populations. You can find her blog on Psychology Today at http://www.psychologytoday.com/blog/the-polyamorists-next-door
Media worldwide recognize Dr. Sheff as an expert on polyamory, with interviews in US outlets like the Huffington Post, Newsweek, The Boston Globe, CNN, and National Public Radio, and international sources such as Semana magazine in Columbia, Mente e Cervello (the Italian edition of Scientific American), Elle magazine in Quebec, and the Sunday London Times. Dr. Eli has also done numerous interviews with online magazines like Momlogic.com and Seattle Met, and podcasts like The Sex Geeks, Polyamory Weekly and How Stuff Works. Her media appearances include several HuffPost live online chats, film documentaries about polyamory and BDSM, and television shows like CNN news, National Geographic's series Taboo, and the Sunrise morning show in Sydney, Australia.
Dr. Sheff has spoken at many academic conferences like the American Psychiatric Association and the American Sociological Association, as well as conventions like Poly Living, Frolicon, and DragonCon.
View Resume
Areas of Interest
LGBTI Health
Sexual Health/Behavior
Education
Sociology 2005, University of Colorado
Dance 1994, California State University
Affiliations & Activities
CEO and Director of Legal Services, Sheff Consulting Group
Court Appointed Special Advocate/Guardian Ad Litem, Fulton County Juvenile Court
Advisory Board Member, Woodhull Alliance for Sexual Freedom
IRB Compliance Specialist, Community Academic Alliance for Research in Alternative Sexualities
Founder, PolyResearchers
Publications
Sheff, Elisabeth and Tesene, Megan

,

2015

,

"Consensual Non-Monogamies in Industrialized Nations"

,

Handbook of Sexualities edited by DeLamater, John and Plante, Rebecca

, ,

223-242

Sheff, Elisbeth

,

2015

,

"Polyamorous Parenting"

,

The Sage Encyclopedia of LGBTQ Studies edited by Goldberg, Abbie

, ,

Sheff, Elisabeth and Kieran, Rachel

,

2015

,

Forthcoming: "Distinguishing Between Intimate Partner Violence and BDSM/Kinky Sex in the Therapist's Office and the Emergency Room"

,

Critical Dimensions of Sex & Gender Diversity: Clinical Perspectives edited by Karian, Previn. London: Harrington Park Press.

, ,

Sheff, Elisabeth

,

2015

,

Forthcoming: "Resilience Among Polyamorous Families with Children"

,

Critical Dimensions of Sex & Gender Diversity: Clinical Perspectives edited by Karian, Previn. London: Harrington Park Press

, ,

Sheff, Elisabeth

,

2015

,

Stories from the Polycule: Real Life in Polyamorous Families

,

, ,

Sheff, Elisabeth

,

2015

,

The Polyamorists Next Door: Inside Multiple-Partner Relationships and Families

,

, ,