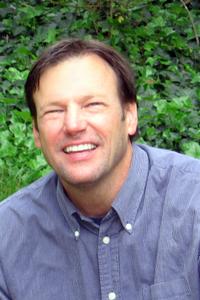 Research
My research group examines the role of genetics, infections, immune interactions and behavioral factors in the etiology of complex disorders, including autism, schizophrenia, and preterm birth.
Laboratory
I lead an active neuroimmunology laboratory located in the RSPH Claudia Nance Rollins Building. Techniques in the lab include tissue culture, in vitro pharmacology, immunohistochemistry, and molecular biomarker assays in human tissue samples.
Scholarship
A key emphasis of my scholarship is to help trainees to bridge the gap between basic science, clinical investigations, and epidemiology. I am a track co-leader in the Burroughs Wellcome Fund "M2M" Training Program, which bridges laboratory and population sciences.
Collaborations
Overall, my scientific contributions reflect my integrative approach to research, and my appreciation for the knowledge and insights offered by the public and scientists outside my area of expertise. By collaborating with experts in psychology, obstetrics, epidemiology, infectious diseases, and immunology, I have contributed to the literature in each of these fields.
Areas of Interest
Adolescent Health/Child Health
Behavior and Health
Infectious Disease
Maternal and Child Health
Mental Health
Courses Taught
EPI 547: PH App of Molecular EPI
EPI 595: Applied Practice Experience
Affiliations & Activities
http://www.ctsn.emory.edu/faculty/pearce_brad.html
https://www.pedsresearch.org/people/faculty/brad-pearce-phd
http://biomed.emory.edu/PROGRAM_SITES/NS/guides/faculty-detail.html?action=getFacultyDetail&gdbbsId=c8cf69e4-9396-4ff8-a868-f82ddebd4c11
Publications
Parks S, Avramopoulos D, Mulle J, McGrath J, Wang R, Goes F, Conneely K, Ruczinski I, Yolken R, Pulver A, Pearce BD

,

2018

,

HLA typing using genome wide data reveals susceptibility types for infections in a psychiatric disease enriched sample.

,

Brain, Behav, Immun. 2018. 70: 203–213 P

, 29574260 DOI: 10.1016/j.bbi.2018.03.001,

Muldoon M, Ousley OY, Kobrynski LJ, Patel S, Oster ME, Fernandez-Carriba S, Cubells JF, Coleman K, Pearce BD

,

2015

,

The effect of hypocalcemia in early childhood on autism-related social and communication skills in patients with 22q11 deletion syndrome.

,

European Archives Psychiatry Clinical Neurosci

, 265(6):,

519-24

Abdallah MW, Pearce BD, Larsen N, Greaves-Lord K, Nørgaard-Pedersen B, Hougaard DM, Mortensen EL, Grove J.

,

2012

,

Amniotic fluid MMP-9 and and neurotrophins in autism spectrum disorders: an exploratory study.

,

Journal of International Society of Autism Research

, 5(6):,

428-33 2012

Brou L, Almli LM, Pearce BD, Bhat G, Drobek CO, Fortunato S, Menon R.

,

2012

,

Dysregulated biomarkers induce distinct pathways in preterm birth.

,

BJOG

, 119(4):,

458-73.

Pearce BD, Kruszon-Moran D, Jones JL

,

2012

,

The relationship between Toxoplasma gondii infection and mood disorders in the third National Health and Nutrition Survey.

,

Biological Psychiatry

, 5;72(4),

290-295

Pearce, BD

,

2001

,

Schizophrenia and viral infection during neurodevelopment: A focus on mechanisms.

,

Molecular Psychiatry 6: 634-646, 2001.

, ,

Pearce BD, Biron CA, Miller AH

,

2001

,

Neuroendocrine-immune interactions during viral infections.

,

Advances in Virus Research.

, 56,

469-513