Hubert H. Humphrey Fellowship Program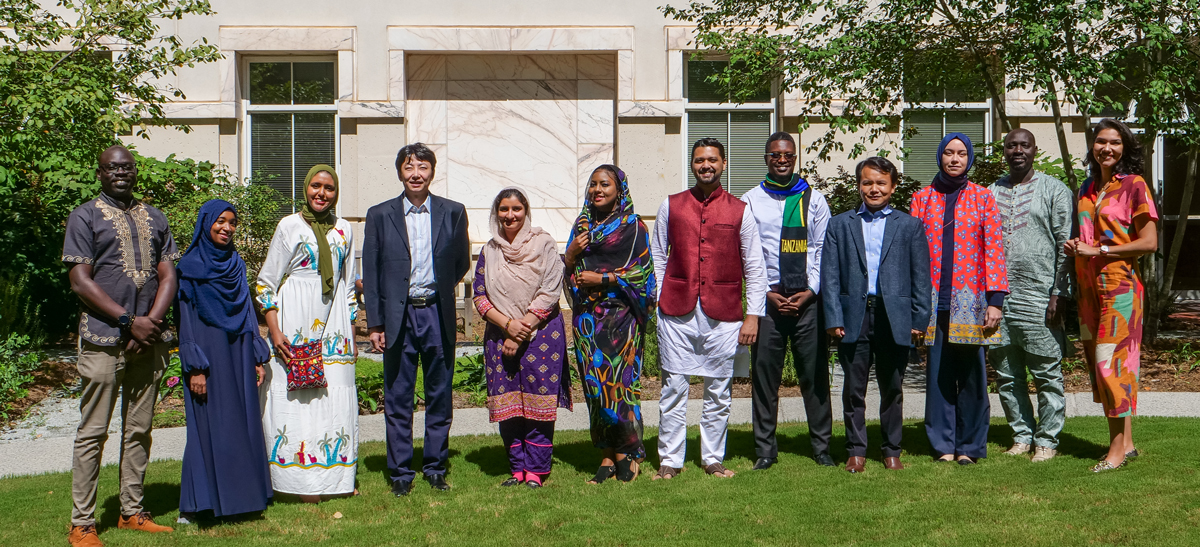 The Hubert H. Humphrey Fellowship Program
The Hubert H. Humphrey Fellowship Program was initiated in 1979 by President Jimmy Carter to honor the late senator and vice president, an advocate of international cooperation and understanding. President Carter saw the program as a means to support the development of both public- and private-sector professionals who were committed to public service in their countries. The program brings accomplished mid-career professionals from designated countries of Africa, East Asia and the Pacific, Europe and Eurasia, the Near East, South and Central Asia, and the Western Hemisphere to the United States for one year of non-degree graduate study and practical professional experience.
Applicants apply through the U.S. Embassy in their country, where first-level screenings are conducted. Selection is highly competitive. Fellows are nominated by the United States Embassy or Fulbright Commission based on their potential for leadership and commitment to public service. Final selection is made in the United States by expert panels of review. Awards are made by the J. William Fulbright Foreign Scholarship Board.
Since it began 42 years ago, 6,017 professionals representing 162 countries have participated in this non-degree program. Last year, 150 Fellows from 95 countries were assigned based on their professional fields to 13 U.S. host universities. Fellows at Emory University focus on epidemiology, health education, and public health policy and administration. Fellows at other campuses are professionals in fields that include economics and finance, public policy, agricultural and rural development, technology policy and management, journalism, communications, urban and regional planning, substance abuse, law and human rights, education, and natural resources, environmental policy and climate change.
The Humphrey Program at the Rollins School of Public Health began with a class of eleven Fellows in the fall of 1993. To date the School and the Hubert Department of Global Health have hosted 250 Fellows from over 100 different countries. This fall, twelve new Fellows arrived at Emory to pursue individualized curricula in all aspects of public health and to learn more about American society and culture, as well as to educate Americans about their societies and cultures.
Weekly seminars sponsored by the Hubert Department of Global Health add to the educational experience, as do cultural and community programs in which the Fellows participate. Fellows also draw upon the resources of other schools in the University, the CDC, other Atlanta-based universities, the Georgia Department of Human Resources, The Carter Center, The American Cancer Society, CARE USA, and county health departments. In addition, they travel to professional meetings and seminars, visit related organizations, and undertake collaborative work with American counterparts both here and when they return home.
2023-2024 Humphrey Fellows
Meet the Emory Humphrey Fellows Program Team

Director:
Kenneth G. Castro, MD, FIDSA
Rollins School of Public Health,
Atlanta, GA 30322
Hubert Department of Global Health (HDGH)
Phone
: (404) 727-5585
Email
:
kcastro@emory.edu
Associate Director:
Christy Brozowski, MEd
Rollins School of Public Health,
Atlanta, GA 30322
Hubert Department of Global Health (HDGH)
Phone
: (404) 726-0263
Email
:
christy.brozowski@emory.edu