Visit Rollins
You won't know how much you will love Rollins until you see it for yourself. Join us for an admissions information session or a campus tour and experience Rollins' dynamic, collaborative learning environment firsthand.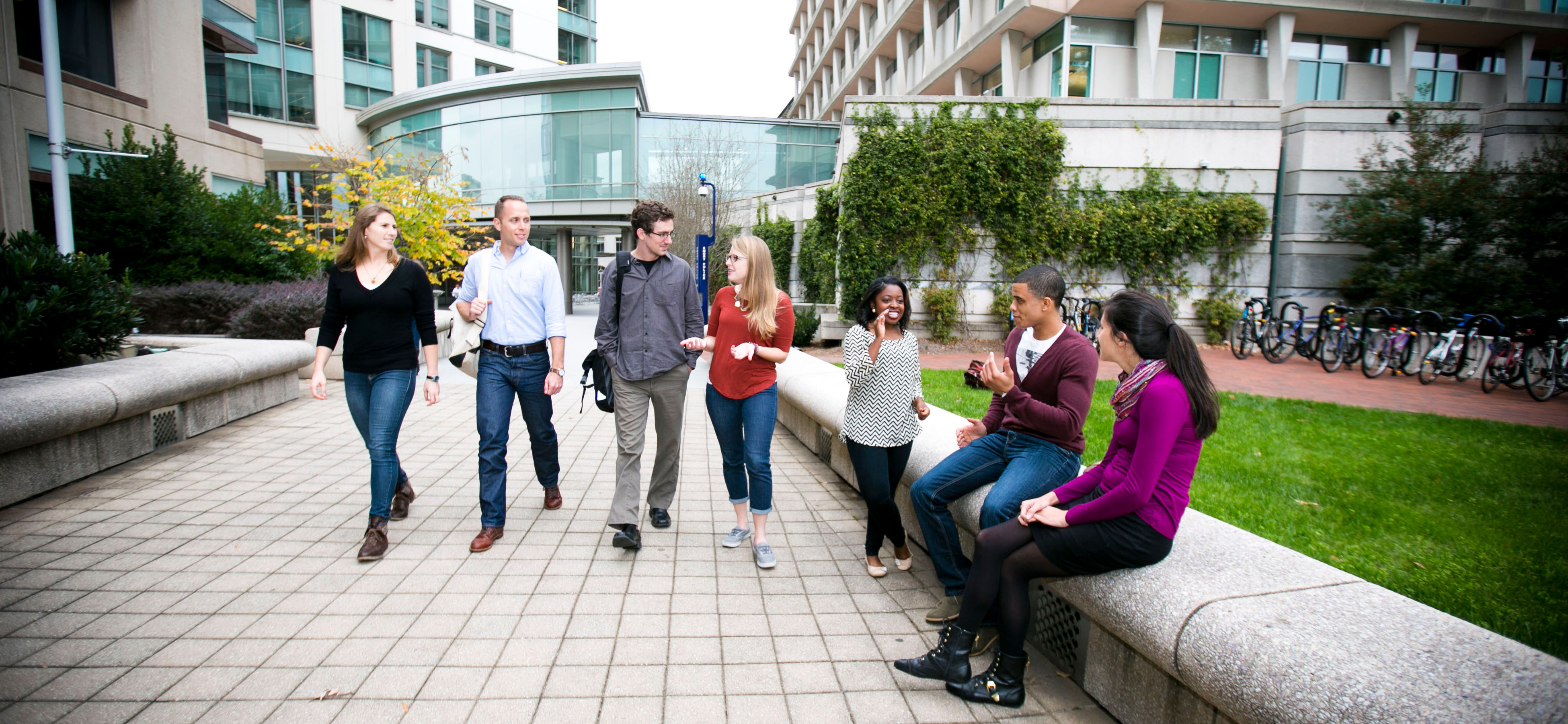 On-Campus Opportunities
These two-hour sessions include:
Informational overview of the admission process and of the school 
Student ambassador-led school tour
Q&A session
One-on-one time with a program advisor 
Check will begin at 10:00 AM and the program will be held from 10:30 AM - 12:45 PM
Please note these sessions only cover the MPH and MSPH programs. For information on our PhD programs, please click here. 
2018-2019 Admissions Information Sessions:
Friday, November 2, 2018
Friday, December 14, 2018
Friday, January 25, 2019
Friday, February 8, 2019
Emory Rollins School of Public Health
Claudia Nance Rollins Building, Room 6001
1518 Clifton Rd NE
Atlanta, GA 30322

Click here to register for an Admissions Information Session!
Campus tours are a prime opportunity to see what life is like within the walls of the Rollins School of Public Health!
One of our current students will lead you on a guided tour of our school on select Tuesdays from 12:30 to 1:30 p.m. EST and Fridays from 11:00 a.m. to 12:00 p.m. EST.
Tours begin at the Office of Admissions and Student Services which is located at 1518 Clifton Road NE, in the Grace Crum Rollins Building, Suite 164.
Click here to register for a campus tour!
Can't make a scheduled tour? Please contact sphadmissions@emory.edu
Rollins Ambassadors
We know it can be intimidating coming to a new place, even if it's just for the weekend. That's why we've assembled our Rollins ambassadors.
This knowledgeable group of student volunteers is made up of some of the friendliest people you'll ever meet.  Ask them questions about classes, student life, orientation, and their experiences at Rollins.
Visiting Atlanta
Welcome to our vibrant Southern mecca. Besides our prime location, at the "public health capital of the word," at Rollins, you're also at the center of a happening metropolis.
When you reside in Atlanta, you're privy to nationally ranked professional sports games, a vibrant arts scene, an award-winning restaurant scape, world-class shopping destinations, famed historical sites and museums, a prolific film scene, and so much more.