Global Field Experience Financial Award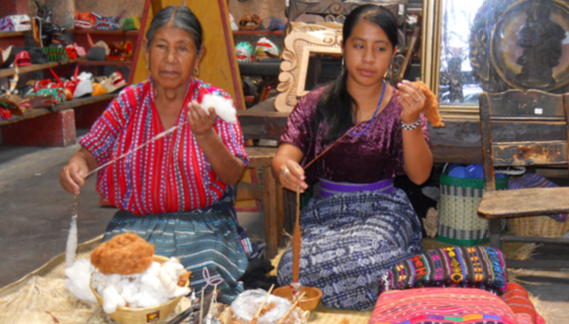 The Global Field Experience Financial Award is a unique scholarship offered by the Rollins School of Public Health. GFE Financial Awards provide supplemental funding to support RSPH student summer field experiences in low- and middle-income countries. The scholarship was started to encourage students interested in global health to participate in supervised field training which will facilitate the transfer of classroom knowledge into practical experiences. 
The total amount of funding awarded each cycle will be based on availability of funds in a given year, the number of students who apply and the quality of the applications.
MSPH and MPH students from all departments are eligible to submit a proposal for a GFE Award and must be enrolled at Rollins for the semester prior to their field experience to qualify for an award. 
Students can apply to receive a GFE Financial Award after they have completed 9 hours at Rollins.
To apply, students must develop and submit a proposal describing a project that is:
Well-defined, rational, and feasible
Integral to the student's public health training
Of measurable value to the host organization/community, and
Based in a clearly articulated, mutually beneficial partnership
It is important to note that the GFE Financial Award on its own does not provide you with a practicum experience. Rollins School of Public Health has separate resources dedicated to
Applied Practicum Experience (APE)
. 
Understanding Field Experiences and Funding Sources
There are many funding resources available to financially support your APE. The GFE Financial Award is one of many, check below for more information on other funding sources.
GFE Financial Award - Continue for more information regarding the GFE Fund.
GEMMA Award – this award is used to fund students' practicum, research or awareness raising events related to the Global Elimination of Maternal Mortality From Abortion (GEMMA).
EGHI Field Scholars Awards Program - Students work in multidisciplinary teams to conduct short-term global health projects focusing on underserved and/or vulnerable populations around the world.
GFE Financial Award Inclusion and Exclusion Criteria
The field experience must be a minimum of six weeks, but average field experiences are between 10-12 weeks.
Students must be enrolled at RSPH or Emory for the semester following their field experience
Priority consideration will be given to eligible fieldwork that takes place in low- and middle-income (LMIC) nations as defined by the World Bank or within tribal states or Alaskan native lands. However, the committee also considers funding proposals for fieldwork in high-income nations with underserved and/or vulnerable populations.
Funding is not provided for student travel that can be categorized as a mission trip, medical "tourism," shadowing clinicians in settings abroad, or work confined to an office or lab, in another country.
Important GFE Financial Award Dates 2018-2019
Application Deadlines
Date
Application Opens Online
December 19, 2018
Faculty Member Sign-off Required
February 20, 2019
Applications Due

February 21, 2019

9:00 PM

First Tier Notifications Sent
March 8, 2019
Revise and Resubmit Deadline

March 21, 2019

9:00 PM

Final Notification Sent

March 29, 2019

Pre-Departure Training

April 6, 2019

8:00 AM - 2:00 PM