2023 Martin Luther King Jr. Community Service Award Winners Recognized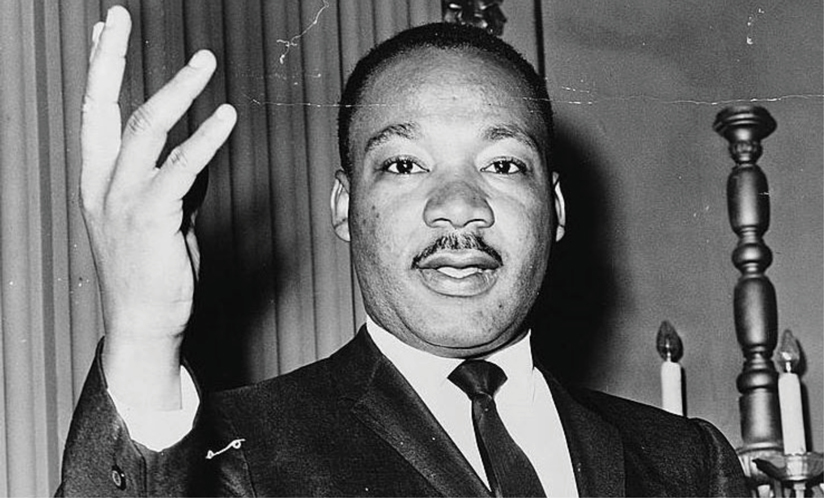 By Christa Ishimwe
The Rollins School of Public Health, as part of Emory University's King Week honoring the legacy of Dr. Martin Luther King Jr., held the 31st  Martin Luther King Jr. Community Service Awards. In collaboration with the Goizueta School of Business, Emory School of Medicine, and the Nell Hodgson Woodruff School of Nursing, the event took place on January 19, 2023 and recognized remarkable individuals and groups from Emory and Atlanta communities who embody this years theme of  "The Sword That Heals; championing Leaders of Peace, Love, and Justice"
Among the presenters and speakers included in the event were Dr. Carol E. Henderson, Vice Provost for Diversity and Inclusion; Dr. Vikas Sukhatme, Dean of Emory School of Medicine; Dr. Danielle Fallin, Dean of the Rollins School of Public Health; Dr.Gareth James, John H. Harland Dean of Goizueta Business School; Benjamin Harris, Director of Diversity, Equity and Inclusion at the Nell H. Woodruff School of Nursing and Dr. Lisa Muirhead, associate Dean for Equity and Inclusion Nell Hodgson Woodruff School of Nursing.
"This year's awards recognize individuals and groups from the Emory and Atlanta communities for their outstanding and unparalleled response to break down injustice through peace and love," said Henderson as she delivered the welcome address. "Thinking of King's quote,today we acknowledge those who wield that sword nobly, using non violence as their powerful tool so that they can create and we can continue to create the just and humane world King sought during his lifetime."  
Mr. Rashard Johnson, CEO of Emory Decatur Hospital, Emory Hillandale Hospital, and Emory Long-Term Acute Care, was this year's guest speaker. Mr Johnson delivered an emboldening keynote address, drawing from his personal journey as a child growing up in inner city Miami, to becoming CEO of a world-renowned healthcare system. Mr. Johnson emphasized the importance of addressing inequities and focusing on healthcare and social determinants of health in order to make a generational change and impact. He acknowledged the challenges faced by many individuals, such as limited access to healthcare and transportation, and shared that these issues hit close to home as they affect his own family members.
He expressed gratitude to the awardees for their community service, saying, "You are heroes and as I like to say, real models. You are the dream, I consider myself the dream. This is nothing short of a blessing. And we stand on the shoulders of Dr. King's great legacy and what he's laid forward."
Over the course of the award program's history, more than 100 individual and community groups have been recognized as awardees for their contribution to community service in the spirit of Dr. Martin Luther King Jr. This year's winners—individuals and organizations selected from a group of 50 nominees—were: Dr. Randi Smith, DR. Fayron Epps, Ms. Javan Wyche, The Latino Community Fund, Policing Alternatives & Diversion and ZAMI NOBLA.  
---
Dr. Randi Smith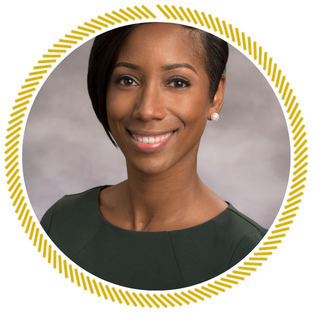 Usha Rackliffe, associate professor of accounting at Goizueta Business School, presented Dr. Randi Smith with the Martin Luther King Jr. Community Service Award for her dedication to achieving diversity, inclusion and health equity. Dr. Smith is the inaugural DEI Vice Chair for the department of surgery at the Emory School Of Medicine, and is involved in pipeline programs that provide opportunities for underrepresented students in medicine and mentorship. She has gained national recognition for her groundbreaking work in hospital-based violence intervention, and youth violence reduction programs. Dr. Smith is embarking on a new program and will lead efforts to stop the cycle of violence in the Dekalb community, using credible community messengers to bring support and resources to a patient's bedside.
In accepting the award, Dr. Smith said  "Through dedication, service, love, commitment, perseverance, grit and compassion, my team and I are committed to community engagement, violence prevention, health equity and more. One of our favorite sayings is that we don't do the hard work; we do the heart's work. I accept this award for our heart's work, not for myself but for my entire team."
---
Dr. Fayron Epps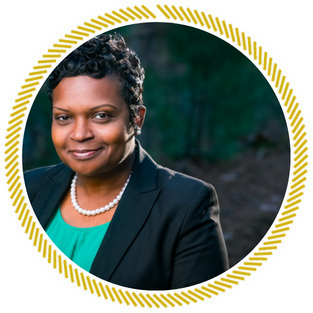 Dr. Glenna Brewster, assistant professor at the Nell H. Woodruff School of Nursing at Emory University presented Dr. Fayron Epps with her award. Dr. Epps is an assistant professor and the Director of Community and research engagement in the office of Diversity, Equity and Inclusion at the Nell H. Woodruff School of Nursing, and the founder and leader of the ALTER program. The ALTER program responds to the needs of African American family caregivers and persons living with dementia, and works with faith communities to dementia friendly and inclusive environments. Dr. Epps develops meaningful education and programming to strengthen the churches capacity to serve as valuable contributing and supportive partners within systems of care to reduce health disparities associated with dementia. 
"I am in my ministry to really, truly serve others and put others before me, I am walking in my purpose." said Dr. Epps. " I'm very appreciative of my family, who should also receive this award because they are on this journey with me. As well as my team and my colleagues, for all of your support. 
"This work is not for the weak, but we do it because we keep pushing because we want to make sure that the communities we work with have everything that they need to have a better quality of life," says Dr. Epps. 
---
Javan Wyshe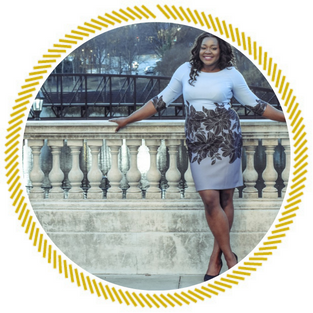 Lukas McKay, assistant professor of biomedical informatics and neurology with the Emory School of Medicine presented Javan Wyshe with her award. Ms. Javan Wyshe is the Community and  School engagement Manager at Carver Steam Academy. Javan began her journey as the after-school coordinator for the Thomasville Heights Elementary School– a Title I school whose families face challenges accessing healthy food daily. Wyshe led an intiative to build a school farm at Thomasville heights and provide an educational platform that provides hands-on opportunities for students to connect with the natural world. Students can now be found with their hands in the soil growing and harvesting food after school. 
Javan's life is devoted to social justice and genuinely embodies the work and legacy of Dr. King. She has received numerous awards related to her work. Some of her key acknowledgements include being a YNPN 30 Under 30 Recipient; featured in the Atlanta Journal-Constitution for T.H.E Home project; PGA Tour of Champs Community Recognition; Jewish Federation of Greater ATL-Grant Recipeint; United Negro College Individual Giving Intern; Hands On Atlanta Fellow; Lead Impact Network Change; Member of Young Professional Leanders and Member of Volunteer Involvement Program. 
In accepting her award, Wyshe said "Today, we've impacted thousands as a collective. Just imagine what we will be able to do when we all leverage our powers and abilities and instill these values that we speak about here today, in our children, and in their children's children." 
---
Latino Community Fund
The Latino Community Fund (LCF Georgia) received this year's organizational award. LCF Georgia is a nonprofit that "supports Latino-serving and Latino-led organizations, as well as the general Latinx population in Georgia, through advocacy, capacity building, and direct investments." The organization has implemented hundreds of vaccine drives, food drives, and fundraising efforts to assist people with critical needs such as rent assistance. In addition, LCF Georgia members work to build coalitions of support across the Black and Asian communities in Atlanta to aid those in need, regardless of their background. LCF Georgia plays a crucial role in mobilizing numerous voter registration drives and campaigns to increase minority participation in Georgia elections, utilizing culturally relevant outreach programs. Through their actions and leadership, the Latino Community Fund serves as a model organization promoting justice and wellbeing for all.
---
Policing Alternatives and Diversion Initiative (PAD)
The second organizational award was given to the Policing Alternatives and Diversion Initiative (PAD). PAD is an independent nonprofit that "works to reduce arrest and incarceration of people experiencing extreme poverty, problematic substance use, or mental health concerns, and increase the accessibility of supportive services in Atlanta and Fulton County." PAD believes that communities are safer and healthier when people have the support they need to survive, and provides this support in the form of housing options, access to food, substance abuse support, mental health support, etc. In partnership with the City of Atlanta, PAD engages with the community and provides an alternative approach to community safety and wellness that does not punish people for doing what they must do to survive.  
---
ZAMI NOBLA (National Organization of Black Lesbians on Aging)
ZAMI NOBLA  received the third organizational award.  This Atlanta-rooted organization is committed to building a base of power for black lesbians over the age of 40 all around the country, and is centered in service, advocacy and community action research. The organization offers support in the form of housing and food justice, educational and wellness activities, social networking, scholarships, skills based training, lobbying and much more. ZAMI NOBLA's work is community and collective work that actively fights against racialized ageism, racism, sexism, classism, ableism, homophobia, and xenophobia. "As the only organization in the country expressly building power for Black lesbian elders by us, with us, and for us, all of our projects and programs are consistent with the aim to organize our base, build community, and advance women's and LGBTQ rights and to increase and sustain power."