Why Give to Rollins?
Endowment Support

Our unrestricted endowment is essential to the vitality and financial security of our school, and powers our mission of educating students, fostering cutting-edge public health research, and protecting lives worldwide.
Faculty Support

When you make a gift to support our faculty, you're helping Rollins maintain its level of excellence by enabling the school to recruit and retain some of the most talented instructors and researchers in the world.
Research

Your generosity empowers world-class professors to pursue research, inspire students, and impact public health on a local, national, and global level.
Student Support

Through our endowed scholarships, we are able to reduce student debt, make the field of public health accessible to truly dedicated applicants, and be more competitive with other globally ranked schools of public health.
I am interested in improving quality and access to care for our country's most vulnerable populations. The scholarship I received has provided me with funding to pursue an assistantship in the field of palliative and long-term care for elderly and terminally ill populations. Rollins is a great fit for me because it balances rigorous, comprehensive coursework with applied experience outside of the classroom. I am so grateful that this scholarship has enabled me to study at one of the most prestigious public health schools in the world.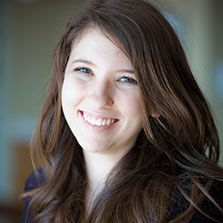 Cristina Barrera, HPM '15
Dean's Council Scholar Awardee