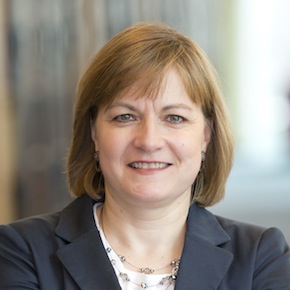 Polly J. Price, Professor of Global Health, is also Professor of Law at Emory Law School. She has published two books and a number of articles on topics related to public health and global migration.
In 2013, Professor Price received a grant from the Robert Wood Johnson Foundation for work with the U.S.-Mexico Border Health Commission, in conjunction with the Centers for Disease Control's Division of Global Migration and Quarantine. That work continues, with a particular focus on cross-jurisdictional legal issues for tuberculosis control.
At Emory, Price teaches citizenship and immigration law, legislation and regulation, and global public health law. She also taught courses at the law faculty in Dresden, Germany, and she has twice lectured at the Free University of Berlin. Price was an invited speaker at the first Global Forum on Statelessness, held at The Hague in 2014. Prior to that role, Professor Price was the US representative in Pretoria, South Africa, at the Equality Law Conference for South African Judges and Magistrates, under the auspices of the US State Department's Rule of Law Project.
View Resume
Areas of Interest
Antibiotic Resistance
Global Health
Health Law
Education
J.D. 1989, Harvard Law School