Return to Faculty Listing
Michelle
Hynes
Adjunct Asst Professor
Adjunct Assistant Professor
Adjunct or Visiting, Global Health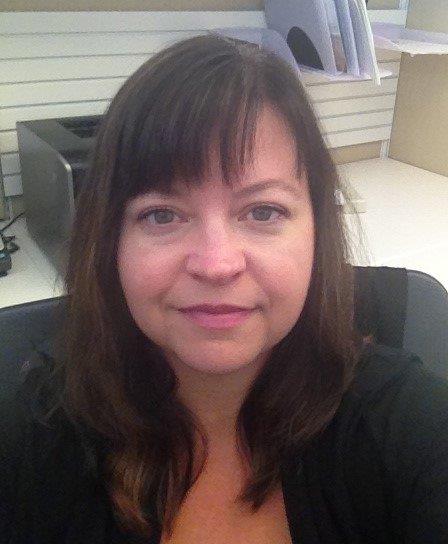 Dr. Michelle Hynes is an epidemiologist at the Centers for Disease Control and Prevention in the Emergency Response and Recovery Branch in Atlanta, Georgia. Prior to her work in ERRB she was a CDC Fellow in the Division of Violence Prevention. With a passion in global health, mental health, domestic violence and urban refugee health she has worked with the UNHCR, RAISE and the CDC in America, Sudan and West Africa. In 2013 and 2012, Dr. Hynes received an Honor Award for Excellence with the Violence Against Children Survey Team.
View Resume
Areas of Interest
Global Health
Injury & Violence Prevention
Maternal and Child Health
Reproductive Health
Education
PhD 2012, Emory University
MPH 1998, Columbia University
Bachelor of Arts 1991, University of Colorado
Courses Taught
GH 537: SRH in Humanitarian Emerg.
Affiliations & Activities
Emergency Response and Recovery Branch, Center for Global Health, Centers for Disease Control and Preventions
Recent Selected Presentations:
Hynes, M., C. Sterk, S. Patel, et al. (27-31 October 2012). Displacement, Gender Role Transitions, and Intimate Partner Violence: A Qualitative Study in Cartagena, Colombia. Paper presented at the 140th Annual Meeting of American Public Health Association, San Francisco.
Hynes, M., S. De Jesus, F. McCarty, K. Thompson, and M. Zotti (18-20 June, 2008). Mental Distress and Intimate Partner Violence Outside of Bogotá, Colombia. Poster presented at the Reproductive Health in Emergencies Conference in Kampala, Uganda.
Hynes, M. (29 Nov-1 Dec 2006). Sexual Violence Research in Conflict-Affected Populations: Methods and Ethical Considerations. Paper presented at the World Health Organization Meeting: Consultation on Ethical, Safety and
Methodological Issues in Researching, Monitoring, and Documenting Sexual Violence in Emergencies. Geneva.
Hynes, M. (December 2005). Demographic, Epidemiological, and Population-Based Approaches to Sexual Violence and Exploitation Surveillance. Paper presented at the Social Science Research Council: Technical Consultation on Methods and Systems for the Assessment and Monitoring of Sexual Violence and Exploitation in Conflict Situations. New York, NY.
Balaban V., M. Hynes, and J. Ward (November 2004). Psychological Impact of Violence against Women in Post-Conflict Societies: East Timor and Kosovo. Paper presented at the International Society for Traumatic Stress Studies Annual Meeting. New Orleans, LA.
Publications
Hynes, Sterk, Patel

,

2015

,

Displacement, Gender Role Transitions, and Intimate Partner Violence: A Qualitative Study in Cartagena, Columbia

,

Global Public Health

, ,

Patel, Hennick, Hynes,

,

2015

,

Pathways that Protect Against and Influence Sexual Risk among HIV Serodiscordant Couples in Gujarat, India: Results from the Jeevan Saathi Study

,

AIDS and Behavior

, ,

Hynes, DePadilla, McCarty

,

2015

,

Women's Resource Advantage and Intimate Partner Violence among Couples in Columbia

,

Violence Against Women

, ,

Hynes, Sakani, Spiegel,

,

2012

,

A Study of Maternal Mortality in 10 Large Refugee Camps, 2008 - 2010

,

Int Perspective Sexual Reproductive Health

, 38,

Yount, Halim, Hynes

,

2011

,

Response Effects to Attitudinal Questions about Domestic Violence against Women: A Comparative Perspective

,

Social Science Research

, 40,

873-884

Kim, Malele, Kaiser,

,

2009

,

HIV Infection among Internally Displaced Women and Women Residing in River Populations along the Congo River, Democratic of Congo

,

AIDS and Behavior

, 13,

914-920