Lance
Waller
Professor
Faculty, Biostatistics and Bioinformatics
Jointly Appointed, Environmental Health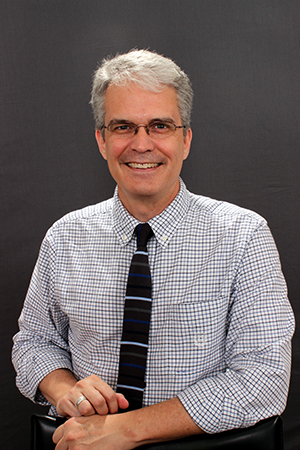 Lance A. Waller is Professor in the Department of Biostatistics and Bioinformatics, Rollins School of Public Health, Emory University. He received his B.S. in Mathematics from New Mexico State University (1986), and his Ph.D. in Operations Research from Cornell University (1991). He is currently a member of the National Academy of Science Committee on Applied and Theoretical Statistics.
His research involves the development and application of statistical methods for spatially referenced data including applications in environmental justice, neurology, epidemiology, disease surveillance, conservation biology, and disease ecology. He has published in a variety of biostatistical, statistical, environmental health, and ecology journals and is co-author with Carol Gotway of the text Applied Spatial Statistics for Public Health Data (2004, Wiley).
Areas of Interest
Biostatistics
Data Science
Disease Surveillance
Infectious Disease
Public Health Preparedness and Response
Safe Water, Sanitation and Hygiene
Spatial Analysis/GIS
Statistical Modeling
Education
PhD 1992, Cornell University
MS 1990, Cornell University
BS 1986, New Mexico State University
Courses Taught
BIOS 737: Spatial Analy Pub Hlth Data
BIOS 723: Stochastic Processes
BIOS 777: How To Teach Biostatistics
INFO 530: Geographic Information Systems
INFO 530: Geographic Information Systems
Affiliations & Activities
Dr. Waller is also on the graduate faculty in Environmental Health Sciences, and the Population Biology, Evolution, and Ecology program in the Graduate Division of Biomedical and Biological Sciences.
Dr. Waller is a member of the National Academies' Board on Mathematical Sciences and Analytics.
Dr. Waller is on the Editorial Board of Nature Publishing Group's Scientific Data.
Publications
Wheeler, D.C. and Waller, L.A.

,

2008

,

Mountains, valleys, and rivers: The transmission of raccoon rabies over a heterogeneous landscape

,

Journal of Agricultural, Biological, and Environmental Statistics

, ,

Waller, L.A., Goodwin, B.J., Wilson, M.L., Ostfeld,

,

2007

,

Spatio-temporal patterns in county-level incidence and reporting of Lyme disease in the northeastern United States, 1900-2000

,

American Journal of Epidemiology

, 14,

83-100

Levy, M.Z., Bowman, N.M., Kawai, V., Waller, L., Cornejo del Carpio, J.G., Cordova Benzaquen, E., Gilman, R.H., Bern, C.

,

2006

,

Periurban Trypanosoma cruzi–infected Triatoma infestans, Arequipa, Peru

,

Emerging Infectious Diseases

, 12,

1345-1352

Waller, L. A. and Gotway, C. A.

,

2004

,

Applied Spatial Statistics for Public Health Data, John Wiley and Sons

,

, ,

Waller, L.A.

,

2004

,

Invited Commentary: Surveilling surveillance - Some statistical comments

,

American Journal of Epidemiology

, 159,

225-227

Waller, L.A., Smith, D., Childs, J E. and Real, L.A.

,

2003

,

Monte Carlo assessments of goodness-of-fit for ecological simulation models

,

Ecological Modelling

, 164,

49-63

Smith, D., Lucey, B., Waller, L.A., Childs, J.E. and Real, L.A.

,

2002

,

Predicting the spatial dynamics of rabies epidemics on heterogeneous landscapes

,

Proceedings of the National Academy of Sciences

, 99,

3668-3672

Waller, L.A., Carlin, B.P., Xia, H. and Gelfand, A.

,

1997

,

Hierarchical spatio-temporal mapping of disease rates

,

Journal of the American Statistical Association

, 92,

607-617