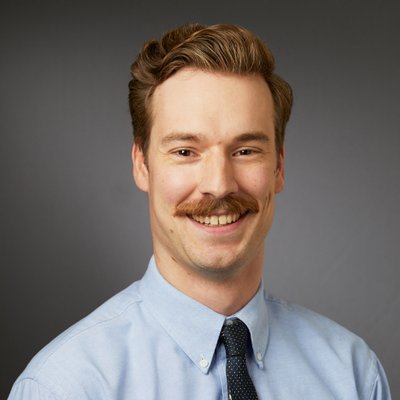 Dr. Joshua Wallach is an Assistant Professor within the Department of Epidemiolgy at the Rollins School of Public Health. Dr. Wallach's research leverages a wide range of methodologies and data sources to synthesize, evaluate, and establish the best evidence to inform research, regulatory, and public-health decision making. His research falls within three main areas: general meta-research (i.e., evaluating the design, conduct, and reporting of biomedical studies); systematic reviews and meta-analyses; and issues related to pharmaceutical regulation/regulatory science.
Meta-research: research methods and biases, reporting and transparency (i.e., data-sharing and the disclosure and impacts of funding and conflicts of interest), research reproducibility, and publication practices.
Systematic reviews and meta-analysis: identifying, evaluating, and synthesizing research; meta-analytical methodology.
Pharmaceutical regulation/regulatory science: the impact of the US Food and Drug Administration's regulatory policy on clinical evidence development for pharmaceutical products in the postmarket setting; the use of observational methodlogy and real-world data to inform regulatory decision making (target trial emulation).
Ongoing projects:
- Identifying subgroups of patients most likely to benefit from alcohol use disorder medications (NIAAA/NIH)
- Understanding the use of existing real-world data for medical product evaluation (Yale-Mayo CERSI / FDA)
- Identifying, selecting, and utilizing quantitative bias analysis methods (Yale-Mayo CERSI / FDA)
- Evaluating the impact of postapproval studies for drugs receiving accelerated approval (Collaboration for Regulatory Research Integrity and Transparency)
Opportunities for students:
- Research and funding opportunities for full-time MPH/MSPH students at RSPH. If you are interested in any of the topics outlined above, please email joshua.wallach@emory.edu for additional information.
- Example projects with students have focused on publication practices (JAMA Network Open); evidence synthesis (BMJ Medicine, JAMA Network Open), data sharing (Clinical Trials), the US Food and Drug Administration (Clinical Trials), clinical trial methodology (JAMA Internal Medicine), conflicts of interest (Annals of Internal Medicine), epidemiological methods (International Journal of Epidemiology), and COVID-19 evidence (BMJ)
Expertise:
- Systematic reviews and meta-analyses
- Meta-research (research on research)
- Regulatory science (US Food and Drug Administration)
- Epidemiologic methods / biases
- Real-world data for medical product evaluation
Areas of Interest
Addiction/Substance Abuse
Clinical Trials
Health Policy
Health Services Research
Public Health Policy
Education
PhD 2017, Stanford University
MS 2017, Stanford University