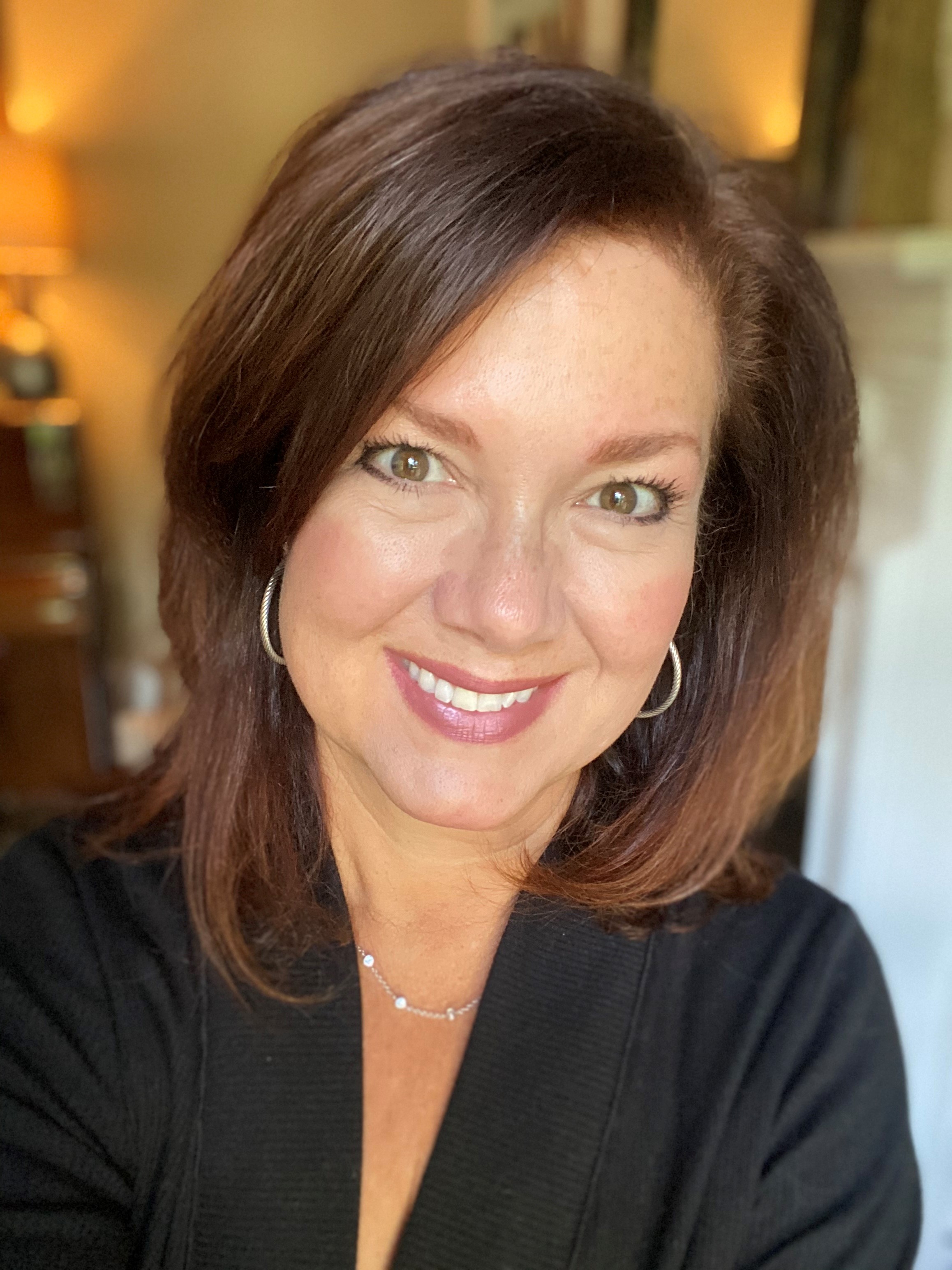 Senior Vice Chair, Department of Epidemiology
Co-Director, WHSC Office of Interprofessional Education and Collaborative Practice
2023 Society for Epidemiologic Research, Kenneth Rothman Career Accomplishment Award
2022 Rollins Distinguished Alumni Achievement Award
2022 Rollins Student Government Association Professor of the Year
2021 Emory's Martin Luther king Jr. Community Service Award
2020 Rollins Student Government Association Professor of the Year
Department of Epidemiology's 2020 Excellence in Teaching Award
School of Medicine's Excellence in Diversity & Inclusion Award, 2019
Faculty of Excellence Award, Emory University School of Medicine, 2014
Crystal Apple Award for Excellence in Professional School Education, Emory University, 2011
Dean's Teaching Award (Golden Apple Award), Emory University School of Medicine, 2002
Dr. Guest joined the Rollins School of Public Health and School of Medicine at Emory University faculty full time as a professor in the fall of 2015. Previously, she served as the Director of HIV Research at the Atlanta VA Medical Center and an associate professor at Emory University, both in the School of Medicine and Rollins School of Public Health. She also serves as faculty for the CDC's Epidemiology Intelligence Service program, is the Associate Program Director for the Emory PA Program and Director of the PA/MPH dual degree program. She is the co-founder of the HIV Atlanta VA Cohort Study (HAVACS) and has led more than 40 HIV-related studies.
Dr. Guest is the faculty councilor for the Emory Board of Trustees Woodruff Health Sciences Committee and the Executive Committee of Health Emory. She is the co-chair Woodruff Health Sciences Council on Interprofessional Education and a steering committee member for the Woodruff Health Educators Academy (WHEA).
Dr. Guest was the chair of the 2019 National LGBTQ Health Conference held at Emory in May 2019 and is co-chair of the 2021 conference. She is on the Atlanta Mayor's LGBTQ Advisory Board including serving on the executive committee and as tri-chair of the city's LGBTQ Health Committee. She also serves as Atlanta's Public Health Advisor for monkeypox.
She lectures extensively on the use of epidemiologic study formats in the clinical medicine arena. She is on the steering committee for the international cohort collaboration ART-CC, and is a reviewer for AIDS, Journal of AIDS, Pharmacotherapy, International Journal of Epidemiology and Clinical Infectious Diseases. She serves on the editorial board for International Scholarly Research Network AIDS, Journal of Epidemiology & Drug Research, International STD Research & Reviews. She has mentored more than 60 master's students thesis work, eight doctoral students, multiple residents and fellows, as well as 54 MMSc PA students each year.
Dr. Guest leads the for Emory Farmworker Project held each year in South Georgia. She is the Founder and Executive Director of Teen Corp, a medical and philanthropy organization created to bring experiential learning to youth leaders.
Dr. Guest is leading a COVID-19 outbreak response team in Hall County, Georgia and other hard hit communities across Georgia. She serves on the leadership team for the Emory COVID Response Collaborative (ECRC) working on outbreak response testing to support state health districts. Since the pandemic began, she has been a regular contributor to national media on the pandemic and is the host of Emory's weekly COVID-19 Facebook live updates.
Dr. Guest has served as an advisor for multiple organizations during the COVID-19 pandemic. She was the COVID Czar for the 2021 and 2022 Iditarod Race, directing all prevention plans, testing and tracing for the 1,100 mile race, and now serves as the Iditarod Epidemiologist.
Areas of Interest
Clinical Research
Community Based Research
Health Disparities
Health Outcomes
HIV/AIDS Prevention
Infectious Disease
Public Health Leadership
Public Health Preparedness and Response
Rural Health
Social Determinants of Health
Social Epidemiology
Vaccines
Education
PhD 1999, Emory University
MPH 1992, Emory University
BA 1990, Baylor University
Courses Taught
EPI 546: HIV Epidemiology
EPI 799R: Research
Affiliations & Activities
University Senate, Secretary
PRISM
Chair, 2019 National LGBTQ Health Conference
Faculty Council
Atlanta Veterans Affairs Medical Center
Emory University School of Medicine
Emory Farmworker Project
Teen Corp Founder and Executive Director
Emory Board of Trustees, WHSC Committee
Antiretroviral Therapy Cohort Collaboration Steering Committee (ART-cc)
Leadership Atlanta
Leadership Georgia
Georgia Humanities
Emory's COVID-19 Outbreak Response Team
Emory COVID19 Response Collaborative
Atlanta Mayor's LGBTQ Advisory Board
Woodruff Health Sciences Interprofessional Council, co-chair
Publications
Sullivan PS, Taussig J, Valentine-Graves, Luisi N, del Rio C, Guest JL, Jones J, Millett G, Rosenberg E, Stephenson R, Kelley C.

,

2021

,

Disparities in care outcomes in Atlanta between black and white men who have sex with men living with HIV: Protocol for a prospective cohort study (Engage[men]t)

,

JMIR Res Protoc

, ,

Guest JL, Adam E, Lucas IL, Chandler CJ, Filipowiicz R, Luisi N, Gravens L, Leung K, Chavanduka T, Bonar EE, Bauermeister J, Stephenson R, Sullivan PS.

,

2021

,

Methods in authenticating participants in fully-online youth mobile application trials: lessons from iREACH Project.

,

JMIR mHealth and uHealth

, ,

Sullivan PS, *Knox J, Jones J, Taussig J, del Rio C, Kelly C, Luisi N, Millett G, Rosenberg ES, Sanchez TH, Stephenson R, Valentine-Graves M, Guest JL.

,

2021

,

Understanding disparities in viral suppression among Black MSM living with HIV in Atlanta Georgia.

,

J Intl AIDS Soc

, ,

Trickey A, May MT, Gill MJ, Grabar S, Vehreschild J, Ferdinand WNM, Bonnet F, Cavassini M, Abgrall S, Berenguer J, Wyen C, Reiss P, Grabmeier-Pfistershammer K, Guest JL, Shepher L, Teira R, d'Arminio Monforte A, del Amo J, Justice A, Costaglio D, Sterne JAC

,

2020

,

Cause-specific mortality after diagnosis of cancer among HIV-positive patients: a collaborative analysis of cohort studies

,

International Journal of Cancer

, ,

Sullivan P, Sailey C, Guest JL, Guarner J, Siegler AJ, Valentine-Graves M, Gravens L, del Rio C, Sanchez TH

,

2020

,

Detection of SARS-CoV-2 RNA and antibodies in diverse samples: Protocol to validate the sufficiency of provider-observed home-collected blood, saliva and oropharyngeal samples

,

JMIR

, ,

Sullivan P, Sailey C, Guest JL, Guarner J, Siegler AJ, Valentine-Graves M, Gravens L, del Rio C, Sanchez TH.

,

2020

,

Detection of SARS-CoV-2 RNA and antibodies in diverse samples: Protocol to validate the sufficiency of provider-observed home-collected blood, saliva and oropharyngeal samples.

,

JMIR Public Health Surveillance

, 6,

Valentine-Graves M, Sailey C, Guest JL, Siegler AJ, Sanchez TH, Sullivan P

,

2020

,

Participant response to self collection of SARS-CoV-2 RNA samples.

,

PLoS One

, ,

Jones J, Sullivan PS, Sanchez TH, Guest JL, Hall E, Luisi N, Zlotorzynska M, Wilde G, Bradley H, Siegler AJ.

,

2020

,

Similarities and differences in COVID-19 awareness, concern, and symptoms by race and ethnicity in the United States: A cross-sectional survey.

,

J Med Internet Res

, ,

Guest JL, Sullivan P, Valentine-Graves M, Valencia R, Adam E, Luisi N, Nakano M, Sailey C, Guarner J, del Rio C, Siegler AJ, Sanchez TH

,

2020

,

Suitability and sufficiency of telehealth clinician-observed participant-collected samples for SARS-CoV-2 testing the iCollect Cohort Pilot Study

,

JMIR

, ,

Guest JL, Sullivan P, Valentine-Graves M, Valencia R, Adam E, Luisi N, Nakano M, Sailey C, Guarner J, del Rio C, Siegler AJ, Sanchez TH.

,

2020

,

Suitability and sufficiency of telehealth clinician-observed participant-collected samples for SARS-CoV-2 testing: the iCollect Cohort Pilot Study.

,

JMIR Public Health Surveillance

, ,

Guest JL, del Rio C, Sanchez T

,

2020

,

The Three Steps Needed to End the COVID-19 Pandemic: Bold Public Health Leadership, Rapid Innovations, and Courageous Political Will

,

JMIR

, ,

Bonar EE, Wolfe J, Drab R, Stephenson R, Guest JL, Sullivan PS, Bauermeister J.

,

2020

,

Training young adult MSM in a mobile motivational interviewing-based peer mentoring approach to upstream HIV prevention.

,

Am J Comm Psych

, ,

Waltenberg MA, Victoroff T, Rose CE, Butterfield M, Jervis RH, Fedak KM, Gabel JA, Feldpausch A, Dunne EM, Austin C, Ahmed FS, Tubach S, Rhea C, Krueger A, Crum DA, Vostok J, Moore MJ, Turabelidze G, Stover D, Donahue M, Edge K, Gutierrez B, Kline KE, Martz N, Rajotte JC, Julian E, Diedhiou A, Radcliffe R, Clayton JL, Ortbahn D, Cummins J, Barbeau B, Murphy J, Darby B, Graff NR, Dostal TKH, Pray IW, Tillman C, Dittrich MM, Burns-Grant G, Lee S, Spiecherman A, Iqbal K, Griffing SM, Lawson A, Mainzer HM, Bealle AE, Edding E, Arnold KE. Rodriguez T, Merkle S, Pettrone K, Schlanger K, LaBar K, Hendricks K, Lasry A, Krishnassamy V, Walke HT, Rose DA, Honein MA, COVID-19 Response Team

,

2020

,

Update on COVID-19 Among Workers in Meat and Poultry Processing Facilities ? United States, April–May 2020

,

MMWR Morb Mortal Wkly Rep

, ,

Alonso A, Barnes AE, Guest JL, Shah A, Shao IY, Marconi V

,

2019

,

HIV infection and incidence of cardiovascular diseases: an analysis of a large healthcare database

,

Journal of American Heart Association

, ,

Gras L, May M, Ryder LP, Trickey A, Helleberg M, Obel N, Thiebaut R, Guest JL, Gill MJ, Crane H, Lima VD, d'Arminio Monforte A, Sterling TR, Miro J, Moreno S, Stephan C, Smith C, Tate J, Shepherd L, Saag MS, Rieger A, Gillor D, Cavassini M, Montero M, Ingle SM, Reiss P, Costagliola D, Wit FWN, Sterne JAC, de Wolf F, Geskus R

,

2018

,

Determinants of Restoration of CD4 and CD8 Cell Counts and their Ratio in HIV-1 Positive Individuals with Sustained Virological Suppression on Antiretroviral Therapy

,

Journal of Acquired Immune Deficiency Syndrome

, ,

Ingle SM, Crane HM, Glass TR, Yip B, Lima VD, Gill MJ, Hanhoff N, Ammassari A, Mugavero MJ, Tate JP, Guest JL, Turner NL, May MT, Sterne JAC

,

2018

,

Identifying Risk of Viral Failure in Treated HIV-Infected Patients Using Different Measures of Adherence: The Antiretroviral Therapy Cohort Collaboration.

,

Journal of Clinical Medicine

, ,

Pettit AC, Giganti MJ, Ingle SM, May MT, Shepherd BE, Gill MJ, Fätkenheuer G, Abgrall S, Saag MS, Del Amo J, Justice AC, Miro JM, Cavasinni M, Dabis F, Monforte AD, Reiss P, Guest J, Moore D, Shepherd L, Obel N, Crane HM, Smith C, Teira R, Zangerle R, Sterne JA, Sterling TR; Antiretroviral Therapy Cohort Collaboration (ART-CC) investigators

,

2018

,

Increased non-AIDS mortality among persons with AIDS-defining events after antiretroviral therapy initiation

,

Journal of International AIDS Society

, ,

Hughes RA, May MT, Tilling K, Taylor N, Wittkop L, Reiss P, Gill J, Schommers P, Costaliola D, Guest JL, Lima VD, d'Arminio Monforte A, Smith C, Cavassini M, Saag M, Castilho JL, Sterne JAC

,

2018

,

Long term trends in CD4+ cell counts, CD8+ cell counts, and the CD4+;CD8+ ratio

,

AIDS

, ,

Bauermister J, Sullivan PS, Gravens L, Wolfe K, Countryman K, Smith-Bankhead M, Drab RA, Sallabank G, Helms JD, Khatibi K, Filipowicz R, Horvath KJ, Bonar E, Castel A, Hightow-Weidman L, Guest JL, Stephenson R.

,

2018

,

Reducing HIV Vulnerability through a multilevel life skills intervention for adolescent men: the iREACH project

,

JMIR Research Protocols

, ,

Jones J, Guest JL, Sullivan PS, Sales JM, Jenness SM, Kramer MR

,

2018

,

The association between monetary and sexual delay discounting and risk sexual behavior in an online sample of men who have sex with men

,

AIDS Care

, ,

Siegler AJ, Mouhanna F, Giler RM, Weiss K, Pembleton ES, Guest JL, Jones J, Castel AD, Yeung H, Kramer M, McCallister S, Sullivan PS

,

2018

,

The prevalence of pre-exposure prophylaxis use and the pre-exposure prophylaxis–to-need ratio in the fourth quarter of 2017, United States

,

Annals of Epidemiology

, ,

Sullivan PS, Giler RM, Mouhanna F, Pembleton ES, Guest JL, Jones J, Castel AD, Yeung H, Kramer M, McCallister S, Siegler AJ

,

2018

,

Trends in the use of oral emtricitabine/tenofovir disoproxil fumarate for pre-exposure prophylaxis against HIV infection, United States, 2012–2017

,

Annals of Epidemiology

, ,

58. Trickey A, May MT, Schommers P, Tate J, Ingle SM, Guest JL, Gill J, Zangerle R, Saag M, Reiss P, d'Arminio Monforte A, Johnson M, Lima VD, Sterling TR, Cavassini M, Wittkop L, Costagliola D, Sterne JAC.

,

2017

,

CD4:CD8 ratio and CD8 count as prognostic markers for mortality in human immunodeficiency virus-infected patients on antiretroviral therapy: the Antiretroviral Therapy Cohort Collaboration (ART-CC)

,

Clinical Infectious Diseases

, ,

Jones J, Guest JL, Sullivan PS, Kramer M, Jenness S, Sales JM

,

2017

,

Concordance between monetary and sexual delay discounting in men who have sex with men

,

Sexual Health

, ,

Maddox R, Boring J, Oakley G, Guest JL.

,

2015

,

Kawasaki syndrome recurrence among children in the United States and in Japan.

,

Pediatrics International

, ,

Hidron AI, Hill BG, Guest JL, Rimland D.

,

2015

,

Risk Factors for Vitamin D Deficiency among Veterans with and without HIV Infection.

,

PLOS One

, 21,

Cain LE, Saag MS, Petersen M, May MT, Ingle SM, Logan R, Robins JM, Abgrall S, Shepherd BE, Deeks SG, Gill MJ, Touloumi G, Vourli G, Dabis F, Vandenhende MA, Reiss P, van Sighem A, Samji H, Hogg RS, Rybniker J, Sabin CA, Jose S, Del Amo J, Moreno S, Rodriquez B, Cozzi-Lepri A, Boswell SL, Stephen C, Perez-Hoyos S, Jarrin I, Guest JL, Monforte AD, Antinori A, Moore R, Campbell CN, Casabona J, Meyer L, Seng R, Philips AN, Bucher HC, Egger M, Mugavero MJ, Haubrich R, Geng EH, Olson A, Eron JJ, Napravnik S, Kitahata MM, Van Rompaey SE, Teira R, Justice AC, Tate JP, Costagliola D, Sterne JA, Herman MA for the AART-cc and HIV Causal Colloaboration.

,

2015

,

Using observational data to emulate a randomized trial of dynamic treatment-switching strategies: an application to antiretroviral therapy.

,

International Journal of Epidemiology

, PMID: 26721599,

Ghasemzadeh N, Zhang L, Al Mheid I, Li Q, Sperling L, Waller EK, Taylor WR, Guest JL, Quyyumi AA, Mavromatis K.

,

2014

,

Circulating progenitor cells are reduced in HIV-positive, anti-retroviral naïve patients.

,

International Journal of Cardiology

, 176,

1150-1152

Guest JL, Rentsch C, Rimland D.

,

2014

,

Comparison of colorectal cancer screening and diagnosis in HIV-positive and HIV-negative veterans.

,

AIDS Care

, 26,

The IeDEA and ART Cohort Collaborations

,

2014

,

Immunodeficiency at the Start of Combination Antiretroviral Therapy in Low-, Middle- and High-Income Countries.

,

Journal of Acquired Immunodeficiency Syndrome

, 65,

e8-e16

Ingle SM, May MT, Gill MJ, Mugavero MJ, Lewden C, Abgrall S, Fätkenheuer G, Reiss P, Saag MS, Manzardo C, Grabar S, Bruyand M, Moore D, Mocroft A, Sterling TR, D'Arminio Monforte A, Hernando V, Teira R, Guest J, Cavassini M, Crane HM, Sterne JAC & for the Antiretroviral Therapy Cohort Collaboration.

,

2014

,

Impact of risk factors for specific causes death in the first and subsequent years of ART among HIV-infected patients.

,

Clinical Infectious Diseases

, 59,

287-297

Engsig FN, Zangerle R, Katsarou O, Dabis F, Reiss P, Gill J, Porter K, Sabin C, Riordan A, Fätkenheuer G, Gutiérrez F, Raffi F, Kirk O, Mary-Krause M, Stephan C, de Olalla PG, Guest J, Samji H, Castagna A, d'Arminio Monforte A, Skaletz-Rorowski A,Ramos J, Lapadula G, Mussini C, Force L, Meyer L, Lampe F, Boufassa F, Bucher HC, De Wit S, Burkholder GA, Teira R, Justice AC, Sterling TR, M Crane H, Gerstoft J, Grarup J, May M, Chêne G, Ingle SM, Sterne J, Obel N; Antiretroviral Therapy Cohort Collaboration (ART-CC) and the Collaboration of Observational HIV Epidemiological Research Europe (COHERE) in EuroCoord.

,

2014

,

Long term mortality of those virally suppressed for more than 3 years.

,

Clinical Infectious Diseases

, 58,

1312-1321

Boulle A, Schomaker M, May MT, Hogg RS, Shepherd BE, Monge S, Keiser O, Lampe FC, Giddy J, Ndirangu J, Castagna A, Ehren K, Campbell C, Gill MJ, Saag M, Justice AC, Guest JL, Crane HM, Egger M, Sterne JAC.

,

2014

,

Mortality in Patients with HIV-1 Infection Starting Antiretroviral Therapy in South Africa, Europe, or North America: A Collaborative Analysis of Prospective Studies.

,

PLOS One

, 11,

Antiretroviral Cohort Collaboration

,

2014

,

Sex differences in overall and cause-specific mortality among HIV-infected adults on antiretroviral therapy in Europe, Canada and the US.

,

Antiviral Therapy

, ,

Rentsch C, Bebu I, Guest JL, Rimland D, Agan BK, Marconi V.

,

2014

,

Tools to Enhance Variable Selection in HIV Cohort Analyses.

,

PLOS One

, ,

Guest JL, Weintrob AC, Rimland D, Rentsch C, Bradley WP, Agan BK, Marconi V and the IDCRP HIV Working Group.

,

2013

,

A Comparison of HAART Outcomes Between the US Military HIV Natural History Study (NHS) and HIV Atlanta Veterans Affairs Cohort Study (HAVACS).

,

PLOS One

, ,

May MT, Ingle SM, Costagliola D, Justice AC, de Wolf F, Cavassini M, D'Arminio Monforte A, Casabona J, Hogg RS, Mocroft A, Lampe FC, Dabis F, Fätkenheuer G, Sterling TR, Del Amo J, Gill MJ, Crane HM, Saag MS, Guest J, Brodt HR, Sterne JA; the Antiretroviral Cohort Collaboration.

,

2013

,

Cohort profile: Antiretroviral Therapy Cohort Collaboration (ART-CC).

,

International Journal of Epidemiology

, ,

Del Amo J, Jarrin I, May M, Dabis F, Crane H, Podzamczer D, Sterling TR, Abgrall S, Lampe F, Justice A, Castagna A, Boesecke C, Staehelin C, De Wolf F, Guest J, Mugavero MJ, Khaykin P, Samji H, Ingle S, Sterne JAC, Gill MJ for the ART-CC.

,

2013

,

Influence of geographical origin and ethnicity on mortality in patients on antiretroviral therapy in Canada, Europe and the United States.

,

Clinical Infectious Diseases

, 56,

1800-1809

Peters PJ, Brooks JT, McCallister SK, Limbago B, Lowery HK, Fosheim G, Guest, JL, Gorwitz G, Guyinn M, Hageman J, Mindley R, Rimland D.

,

2013

,

Methicillin-resistant Staphylococcus aureus (MRSA) Colonization of the Groin and Risk for Clinical Infection among HIV-infected Adults.

,

Emerging Infectious Diseases

, 19,

Abgrall S, Ingle SM, May MT, Cornish R, Costagliola D, Mercié P, Cavassini M, Reekie J, Samji H, Gill MJ, Crane HM, Tate J, Sterling TR, Antinori A, Reiss P, Saag M, Mugavero M, Phillips A, Manzardo C, Wasmuth JC, Stephan C, Guest JL, Sirvent JLG, Sterne JAC for ART-CC.

,

2012

,

Durability of first ART regimen and risk factors for modification, interruption or death in HIV-positive patients starting ART in Europe and N. America.

,

AIDS

, ,

May MT, Hogg RS, Justice AC, Shepherd BE, Costagliola D, Ledergerber B, Thiébaut R, Gill MJ, Kirk O, van Sighem A, Saag MS, Navarro G, Sobrino-Vegas P, Lampe F, Ingle S, Guest JL, Crane HM, D'Arminio Monforte A, Vehreschild JJ, Sterne JA; the Collaborating Cohorts and Study Groups.

,

2012

,

Heterogeneity in outcomes of treated HIV-positive patients in Europe and North America: relation with patient and cohort characteristics.

,

International Journal of Epidemiology

, 41,

1807-1820

Mugavero MJ, May M, Ribaudo HJ, Gulick RM, Riddler SA, Haubrich R, Napravnik S, Abgrall S, Phillips A, Harris R, Gill MJ, de Wolf F, Hogg R, Günthard HF, Chêne G, D'Arminio Monforte A, Guest JL, Smith C, Murillas J, Berenguer J, Wyen C, Domingo P, Kitahata MM, Sterne JA, Saag MS; AIDS Clinical Trial Group DACS 241 Team; AIDS Clinical Trial Group Study 5095 Team; AIDS Clinical Trial Group Study 5142 team; Antiretroviral Cohort Collaboration.

,

2011

,

Comparative effectiveness of initial antiretroviral therapy regimens: ACTG 5095 and 5142 clinical trials relative to ART-CC cohort study.

,

Journal of Acquired Immunodeficiency Syndrome

, 58,

253-260

McAllister SK, Albrecht VS, Fosheim GE, Lowery HK, Peters PJ, Gorwitz R, Guest JL, Hageman J, Mindley R, McDougal LK, Rimland D, Limbago B

,

2011

,

Evaluation of the Impact of direct plating, broth enrichment, and specimen source on recovery and diversity of methicillin-resistant Staphylococcus aureus among HIV-Positive outpatients.

,

Journal of Clinical Microbiology

, 49,

4126-4130

Hill BG, Goebertus A. Himelich T, Mize T, Guest JL

,

2011

,

Prevalence and predictors of food insecurity in a population of migrant and seasonal farmworkers in south Georgia.

,

American Journal of Public Health

, 101,

831-833

Antiretroviral Therapy Cohort Collaboration

,

2010

,

Causes of death in HIV-1-infected patients treated with antiretroviral therapy, 1996-2006: Collaborative analysis of 13 HIV cohort studies.

,

Clinical Infectious Diseases

, 50,

1387-1396

Study Group on Death Rates at High CD4 Count in Antiretroviral Naïve Patients

,

2010

,

Death rates in HIV-positive antiretroviral-naïve patients with CD4 cell count greater than 350 cells per mL in Europe and North America: a pooled cohort observational study.

,

Lancet

, 6736,

60932-60934

Peters PJ, Brooks JT, Limbago B, Lowery HK, McAllister SK, Mindley R, Fosheim G, Gorwitz RJ, Guest JL, Hagman J, Fridge J, Rimland D.

,

2010

,

Methicillin-resistant Staphylococcus aureus colonization in HIV-infected outpatients is common and detection is enhanced by groin culture.

,

Epidemiology and Infection

, 15,

1-11

Osborn M, Guest JL, Rimland D.

,

2007

,

Hepatitis B and HIV coinfection: relationship of different serologic patterns on survival and liver disease.

,

HIV Medicine

, 8,

271-279

Rimland D, Guest JL, Hernandez I, del Rio C, Le NA, Brown WV

,

2006

,

Antiretroviral therapy in HIV positive women is associated with increased ApoC-III, triglycerides and total cholesterol.

,

Journal of Acquired Immunodeficiency Syndrome

, 42,

307-313

Rimland D, Guest JL, Hernandez I, del Rio C, Le NA, Brown WV

,

2005

,

Antiretroviral therapy in HIV-positive men is associated with increased apolipoprotein CIII in triglyceride-rich lipoproteins.

,

HIV Medicine

, 6,

326-333

Fisk TL, Lundberg BE, Guest JL, Ray S, Barrett TJ, Holland B, Stamey K, Angulo FJ, Farley MM

,

2005

,

Invasive infection with multidrug-resistant Salmonella enterica serotype Typhimurium definitive type 104 among HIV-infected adults.

,

Clinical Infectious Diseases

, 40,

1016-1021

Rimland D, Guest JL

,

2005

,

Response to hepatitis A vaccine in HIV patients in the HAART era.

,

AIDS

, 19,

1702-1704

Guest JL, Anderson KB, Rimland D

,

2005

,

The hepatitis C and HIV coinfected patient, pre- and post-HAART differences in survival in the HAVACS cohort.

,

CONTAGION

, 2,

360-364

Guest JL, Ruffin C, DeSilva KE, Tschampa JM, Rimland D

,

2004

,

Rates of treated diarrhea in patients on either a Kaletra- or a Nelfinavir-containing regimen: data from HAVACS.

,

Pharmacotherapy

, 24,

727-735

Anderson KB, Guest JL, Rimland D

,

2004

,

The effect of hepatitis C coinfection on survival in the HIV Atlanta Veterans Affairs Cohort Study (HAVACS) in the post HAART era.

,

Clinical Infectious Diseases

, 39,

1507-1513

Jenny-Avital ER, Rimland D, Guest JL, Marston B.

,

2000

,

Does hepatitis C virus really have no effect on survival in cases of infection with Human Immunodeficiency Virus?

,

Clinical Infectious Diseases

, 30,

409-410

Wingo PA, Guest JL, McGinnis L, Miller DS, Rodriguez C, Cardinez CL, Thun MJ.

,

1999

,

Patterns of inpatient surgeries for the top four cancers in the United States, National Hospital Discharge Survey: 1988-1995.

,

Cancer Causes Control

, 11,

497-512