Return to Faculty Listing
Ikechukwu
Ogbuanu
Adjunct Asst Professor
Adjunct Assistant Professor
Adjunct or Visiting, Global Health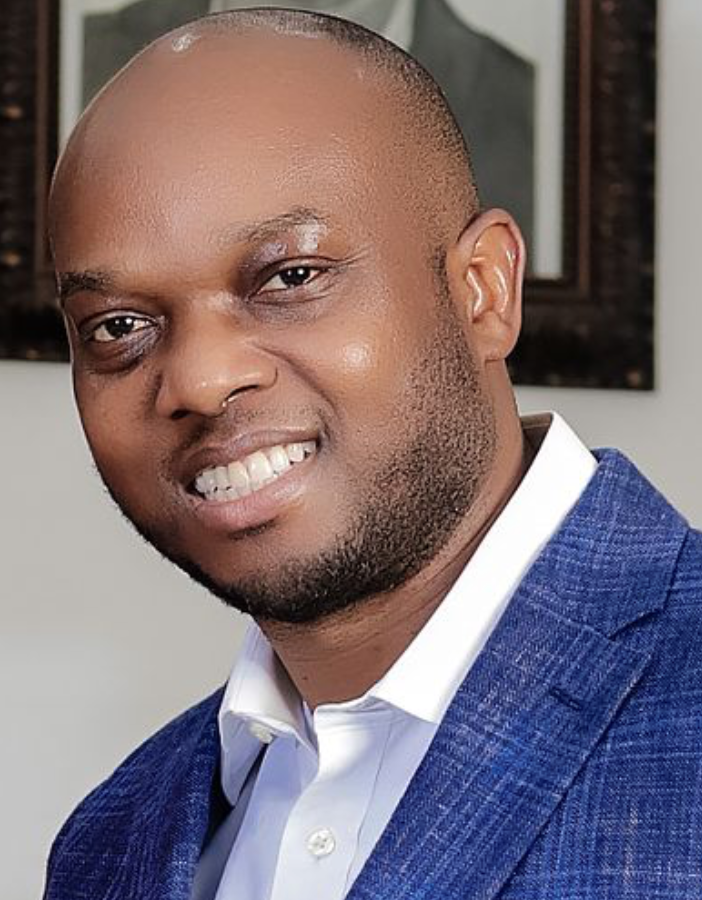 Dr. Ikechukwu (Ike) Ogbuanu is an Adjunct Assistant Professor in Global Health, at the Hubert Department of Global Health of the Rollins School of Public Health. He is the current Site Director of the Child Health and Mortality Prevention Surveillance (CHAMPS) project, Sierra Leone.
Dr. Ogbuanu is a medical doctor and epidemiologist with more than 20 years of progressive experience in clinical medicine, academic research, global public health, vaccinology, leadership and management. In addition to peer-reviewed publications in HIV/AIDS, vaccine-preventable diseases and genetic epidemiology, he has substantial clinical and programmatic experience in the control of tropical and infectious diseases at the global, national, subnational and health facility levels.
Dr. Ogbuanu joined the U.S. Centers for Disease Control and Prevention (CDC) in 2009 as an Epidemic Intelligence Service (EIS) officer with the Global Immunization Division (GID). Over the past 10 years, he has worked for CDC at the Headquarters and as a detailee to the World Health Organization (WHO) in Geneva. During this period, Dr. Ogbuanu has advanced implementation research and policy at the global level through quantitative and qualitative health research, program design and implementation, technical policy development, and international health diplomacy. He has led or participated in multiple global multilateral working groups and sub-teams and has managed successful collaborations and direct technical support in Asia, Africa, Western Pacific, Eastern Mediterranean, Europe and the Americas. Dr. Ogbuanu is adept at managing cross-functional teams and complex relationships with key global development partners - including USAID, the Gavi Alliance, the Gates Foundation, US-CDC, vaccine manufacturers, UNICEF, and ministries of health - with a view to reduce preventable childhood mortality and promote equitable use of health interventions. His greatest passion is in applying public health science and strategies to reduce disease morbidity and mortality in low and middle countries (LMICs).
Dr. Ogbuanu is a recipient of multiple awards, including the USC Gerry Sue Arnold Alumni Award (2019); the CDC Excellence in Public Health Service Award, (2014); CDC Award for Excellence in Public Health Protection (2010); USC Doctoral Achievement Award (2009); USC Outstanding Epidemiology Student (2008-2009 session); Michael D. Jarrett Scholarship Award in Recognition of Leadership Potential in Public Health Administration (2005-2006); World Bank Scholar (2004-2006); among others. He completed his medical training at the University of Nigeria in 1998. Following six years of clinical practice in Nigeria, he relocated to the United States to pursue a postgraduate education in Public Health, obtaining his master of public health (MPH) degree in 2006, and his PhD in Epidemiology and Biostatistics in 2009, from the University of South Carolina (USC), Columbia.
View Resume
Areas of Interest
Disease Surveillance
Epidemiology
Infectious Disease
Maternal and Child Health
Social Determinants of Health
Education
MD 1998, University of Nigeria, Nsukka
MPH 2006, University of South Carolina, Columbia
PhD 2009, University of South Carolina, Columbia
Affiliations & Activities
Honorary Member, the American Association for the Advancement of Science (AAAS) - "Program for Excellence in Science" (2010).
Inductee, Delta Omega Honorary Society in Public Health, Mu Chapter (May 2009). Link
Member with the Highest Honor, North America Scholar Consortium Honor Society (2009); Golden Key International Honor Society, 2008; and the National Scholars Honor Society, 2008