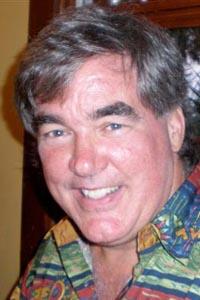 Dr. Becker research focuses on measuring and evaluating healthcare costs, outcomes, and prevention. Current projects include benchmarking and profiling hospital and physician cardiovascular performance; evaluating the impact of worksite and managed care health promotion activities on employee health behaviors; and assessing the prescription patterns of Florida Medicaid providers. He is currently a member of the Accountability Review Council (ARC) for the School District of Philadelphia assisting in evaluating the impacts of the 'No Child Left Behind' educational legislation on the performance of the district's schools and students.
Prior to coming to Emory University in 1993, he was Senior Research Associate at Harvard School of Public Health and Project Director on the Resource-Based Relative Value Scale (RBRVS) project - a seven-year national study revising Medicare's physician payment system. Following the implementation of the RBRVS by Medicare in 1992, he has been an advisor to major healthcare payers, academic medical centers, and physician organizations on strategies for evaluating, modifying, and implementing resource-based physician payment strategies.
Before joining the Harvard faculty in 1986, Dr. Becker spent two years as an Assistant Professor in the Graduate School of Business and Administration at the University of Colorado at Denver. While on the faculty, he taught health administration courses in organization theory and management. His academic background follows two years work as a Research Associate in the Center for Health Policy Research at the American Medical Association in Chicago. At the AMA, Dr. Becker's focused on hospital-physician relations and the role of profit in medicine. Prior to the AMA, he was on the faculty at Vanderbilt University where he was a Research Associate in the Health Policy Center at Vanderbilt's Institute for Public Policy Studies.
Dr. Becker's undergraduate training is in mathematics and sociology from Westminster College. He received his Masters in Sociology from Ohio University in 1973 and his Doctorate in Medical Sociology from Vanderbilt University in 1981. In 2005, he received the Distinguished Alumni Award from Ohio University and in 2009, the Alumni Citation Award from Westminster College.
Dr. Becker has published over 100 articles on topics ranging from cost shifting and unionization in hospitals to the advantages of off-pump versus on-pump coronary artery bypass surgery.
Areas of Interest
Health Disparities
Health Management
Health Outcomes
Health Policy
Health Services Research
Healthcare Systems
Education
PhD 1981, Vanderbilt University
MA 1973, Ohio University
BS 1970, Westminster College
Courses Taught
HPM 559: Negotiation and Conflict
HPM 556: Physician Performances
Affiliations & Activities
Member of the Accountability Review Council (ARC) for the School Reform Commission evaluating the 'No Child Left Behind' Program for the Philadelphia School District, Philadelphia, PA.
Medical Practice Committee, Emory University Hospital, Emory Healthcare, Atlanta, GA.
Publications
Cimiotti JP, ER Becker, Y Li, DM Sloane, SK Fridkin, AB West, LH Aiken

,

2022

,

Association of Registered Nurse Staffing with Mortality Risk of Medicare Beneficiaries Hospitalized With Sepsis.

,

JAMA Health Forum

, 3,

e221173

Wen, YP., SS Liu, JT Sheu, HH Wang, ER Becker, J Rachel Lu

,

2021

,

The cost-saving effect of continuity of care (COC): an analysis of institutional COC on diabetic treatment costs using panel 2SLS regressions.

,

BMC Health Service Research

, 21,

1113

Becker ER and AM Granzotti

,

2019

,

Trends in In-hospital Coronary Artery Bypass Surgery Mortality by Gender and Race/Ethnicity --1998-2015: Why Do the Differences Remain?

,

Journal of the National Medical Association

, 111,

527-539

Gilman M, ER Becker, RJ Constantine, B Lee, S Singh

,

2018

,

The prescribing of potentially dangerous drug combinations involving antipsychotics within US physician offices

,

Mental Health in Family Medicine

, 14,

780-786

Favini N, JM Hockenberry, M Gilman, S Jain, MK Ong, EK Adams, and ER Becker

,

2017

,

Comparative Trends in Payment Adjustments Between Safety-Net and Other Hospitals Since the Introduction of the Hospital Readmission Reduction Program and Value-Based Purchasing

,

Journal of the American Medical Association

, 317,

1578-1580

Bae J, JM Hockenberry, KJ Rask, ER Becker

,

2017

,

Evidence that electronic health records can promote physician counseling for healthy behaviors

,

Health Care Management Review

, 42,

258-268

Nobel L, DW Roblin, ER Becker, BG Druss, PI Joski, JJ Allison

,

2017

,

Index of Cardiometabolic Health: A New Method of Measuring Allostatic Load Using Electronic Health Records

,

Biomarkers 2017 22(5):394-402

, 22,

394-402

Litwin AS, AC Avgar, and ER Becker

,

2017

,

Superbugs versus outsourced cleaners: Employment arrangements and the spread of health care-associated infections

,

Industrial and Labor Relations Review, 2017;70(3):610-641

, 70,

610-641

Hockenberry J and ER Becker

,

2016

,

How Do Hospital Nurse Staffing Strategies Affect Patient Satisfaction?

,

Industrial and Labor Relations Review

, 69,

1-21

Chang DH, RA Bednarczyk, ER Becker, JM Hockenberry, PS Weiss, WA Orenstein, and SB Omer

,

2016

,

Trends in US hospitalizations and inpatient deaths from pneumonia and influenza, 1996–2011

,

Vaccine

, 34,

486-494

Gilman M, JM Hockenberry, EK Adams, AS Milstein, IB Wilson, and ER Becker

,

2015

,

The Financial Effect of Value-Based Purchasing and the Hospital Readmissions Reduction Program on Safety-Net Hospitals in 2014: A Cohort Study

,

Annals of Internal Medicine

, 163,

427-436

Gilman M, EK Adams, JM Hockenberry, I Wilson, A Milstein, ER Becker,

,

2014

,

California Safety-Net Hospitals Likely to be Penalized by ACA Value, Readmission, and Meaningful-Use Programs

,

Health Affairs

, ,

Becker ER, JM Hockenberry, J Bae, A Avgar, SS Liu, I Wilson, A Milstein,

,

2014

,

Factors in Patients' Experience of Hospital Care: Evidence from California 2009–2011

,

Patient Experience Journal

, 1,

95-100

Habtes I, D Friedman, C Raskind-Hood, EK Adams, ER Becker, C D'Orsi, G Birdsong, K Gundry, R O'Regan, S Gabram-Mendola

,

2013

,

Determining the impact of US mammography screening guidelines on patient survival in a predominantly African American population treated in a public hospital during 2008

,

Cancer

, 119,

481-487

Rodriquez E, Austria, D Perlroth, ER Becker, E Wang, M Landau, "

,

2013

,

School Nurses' Role in Asthma Management, School Absenteeism, and Cost Savings: A Demonstration Project.

,

Journal of School Health

, 83,

842-850.

K Principe, EK Adams, J Maynard, ER Becker

,

2012

,

The Impact of the Individual Mandate and Internal Revenue Service Form 990 Schedule H on Community Benefit on Community Benefits From Nonprofit Hospitals

,

American Journal of Public Health

, 102,

229-237

Fleming NS, SD Culler, R McCorkle, ER Becker, Ballard DJ

,

2011

,

The Financial and Nonfinancial Costs Of Implementing Electronic Health Records In Primary Care Practices

,

Health Affairs

, 30(3),

481-489

Becker ER, MJ Fuldeore, IR Horowitz, OH Dabbous

,

2008

,

Inpatient Uterine Fibroid Costs and Complications: National Trends and Impacts on Health Care Costs

,

Journal of Health Care Finance

, 35(1),

44-57

Hibbard JH, J Greene, ER Becker, DW Roblin, M Painter, D Perez, E Burbank-Schmitt, M Tusler

,

2008

,

Is There a Potential for Reducing Racial and Ethnic Disparities in Health by Increasing Consumer Activation?

,

Health Affairs

, 25(5),

1442-1453

Becker ER, DW Roblin

,

2008

,

Translating Primary Care Practice Climate into Patient Activation: The Role of Patient Trust in Physician

,

Medical Care

, 46(8),

795-805

Becker ER and A Rahimi

,

2007

,

Influence of Source and Type of Admission on In-Hospital Mortality for Coronary Artery Bypass Surgery Patients: National Results from 1.7 Million CABG Patients

,

Journal of Cardiac Surgery

, 22(3),

203-210

ER Becker

,

2007

,

National Trends and Determinants of Hospitalization Costs and Lengths-of-Stay for Uterine Fibroids Procedures

,

Journal of Healthcare Finance

, 33(3),

1-16

ER Becker and A Rahimi

,

2006

,

Disparities in Race/Ethnicity and Gender in In-Hospital Mortality Rates for Coronary Artery Bypass Surgery Patients

,

Journal of the National Medical Association

, 98(11),

1729-1739

Becker ER, RJ Constantine, ME Jones

,

2004

,

Antipsychotic Polypharmacy Prescribing Patterns and Costs in the Florida Adult and Child Medicaid Populations

,

Journal of Health Care Finance

, 40,

41-67

ER Becker and S Teutsch

,

2000

,

A Longitudinal State Analysis of Maternal and Child Expenditures and Low Birth Weight Infants

,

Journal of Healthcare Finance

, Vol. 27, No. 1 ,

1-10

ER Becker, PD Mauldin, SD Culler, A Kosinski, WS Weintraub, SB King

,

2000

,

Applying the Resource-Based Relative Value Scale to the Emory Angioplasty vs. Surgery Trial (EAST)

,

American Journal of Cardiology

, Vol. 85, No. 6,

685-691

WS Weintraub, ER Becker, PD Mauldin, SD Culler, A Kosinski, SB King

,

2000

,

Costs of Revascularization Over Eight Years in the Randomized and Eligible Patients in the EAST Trial

,

The American Journal of Cardiology

, 86,

747-752

Habtes I, D Friedman, C Raskind-Hood, EK Adams, ER Becker, C D'Orsi, G Birdsong, K Gundry, R O'Regan, S Gabram-Mendola

, ,

Low-income African-American women and screening mammography: a stage-survival-cost model in a public hospital

,

Cancer

, ,

Forthcoming