Return to Faculty Listing
Daniel
Crimmins
Adjunct Professor
Adjunct or Visiting, Behavioral/Social/Health Educ
Adjunct or Visiting, Epidemiology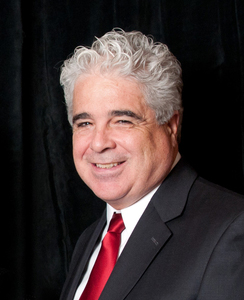 Daniel Crimmins, PhD, serves as Director of the Center for Leadership in Disability – the Georgia State University Center for Excellence in Developmental Disabilities – and as Professor in the School of Public Health in Atlanta. Dr. Crimmins has worked with children and adults with disabilities, families, schools, and organizations to ensure equal access to effective supports and interventions. He has a particular interest in issues that reflect the intersection of research, adoption of evidence-based practices, workforce, and policy.
During his career, he has been at the forefront of bringing new and emerging practices into everyday use. His work with Mark Durand on the Motivation Assessment Scale was among the first efforts to quickly assess the function(s) of challenging behaviors. His Positive Strategies: Developing Individualized Supports in the Schools offered an authoritative guide to conducting functional behavior assessments and developing positive behavior support plans. His current work on the Brief Behavior Questionnaire and Intervention Plan System (BBQuIPS) focuses on streamlining the behavior assessment and planning processes to arrive more quickly at function-based interventions at home and school. More recently, he is part of a large-scale effort to "scale up" access to inclusive postsecondary education programs in Georgia. He is a strong advocate for the provision of respectful person-centered supports, the elimination of restrictive and reactive procedures, and that all should "lead a life well-lived."
Dr. Crimmins received his BA, MA, and PhD in psychology from Binghamton University in New York, and completed an internship in clinical psychology at the University of Mississippi Medical Center. In 2002 and 2003, Dr. Crimmins was a Robert Wood Johnson Health Policy Fellow in Washington DC, where he worked in the Office of Senator Jim Jeffords on health and education policy.
View Resume
Education
Bachelors of Arts 1975, Binghamton University
Master of Arts 1978, Binghamton University
Doctor of Philosophy 1984, Binghamton University
Courses Taught
EPI 508: MCH Leadership Seminar