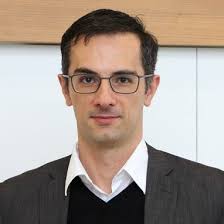 I am Associate Professor in Epidemiology with expertise in causal inference, machine learning, and artificial intelligence methods. Substantively, I leverage this expertise to answer questions related to reproductive and perinatal epidemiology, nutritional epidemiology, social determinants of health. I am currently an Associate Editor at the American Journal of Epidemiology and Epidemiology, and am to co-lead editor of the AJE Classroom, a section devoted to methods education. My recent contributions to science include: developing a better understanding of the role that daily low-dose aspirin can play in mitigating the risk of adverse pregnancy outcomes among women at high risk of pregnancy loss; identifying potential problems that arise when using machine learning methods to estimate causal exposure effects; exploring the role that machine learning methods can play in quantifying the reproductive effects of different dietary patterns; and the use of mediation analysis methods to better understand factors that explain health disparities. These contributions can be found here:
Naimi AI, Perkins NJ, Mumford SL, Sjaarda LA, Platt RW, Silver RM, Schisterman EF. The per protocol effect of preconception-initiated low-dose aspirin on conception, pregnancy loss, and live birth. Ann Int Med. Published Online Ahead of Print: Jan 25, 2021.
Naimi AI, Mishler A, Kennedy EH. Challenges in Obtaining Valid Causal Effect Estimates with Machine Learning Algorithms. Am J Epidemiol. Accepted 29 Oct 2020 (PrePrint Available Here: https://arxiv.org/abs/1711.07137)
Bodnar LM, Cartus AR, Kirkpatrick SI, Himes KP, Kennedy EH, Simhan HN, Grobman WA, Duffy JY, Silver RM, Parry S, Naimi AI. Machine learning as a strategy to account for dietary synergy: an illustration based on dietary intake and adverse pregnancy outcomes. Am J Clin Nutr.111(6): 1235-1243. PMID: 32108865 PMCID: PMC7266693.
Naimi AI, Schnitzer ME, Moodie EE, Bodnar LM. Mediation Analysis for Health Disparities Research. Am J Epidemiol. 2016; 184(4): 315-24. PMID: 27489089.
More information on my work and my team can be found here: https://ainaimi.github.io
Areas of Interest
Biostatistics
Causal Inference
Clinical Trials
Data Science
Epidemiology
Health Disparities
Machine Learning
Maternal and Child Health
Nutrition
Reproductive Health
Social Determinants of Health
Social Epidemiology
Education
PhD 2012, University of North Carolina at Chapel Hil