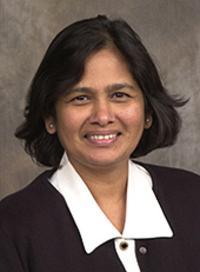 I joined Emory University in 1994 as Tenure-Track Assistant Professor, after three years of working as Assistant Professor in the Division of Biostatistics, Indiana University. I was promoted to full professor with tenure in 2004 at Emory. My methodological research interests include multivariate survival data, and assessing agreement, especially as applied in biomedical studies. Currently I have become deeply involved in reproductive/environmental epidemiology and interpretation of renal images in nuclear medicine studies. In addition, I am involved in studies of mental health, particularly identification and treatment of depression. For more details, see Selected Research Projects below.
Since coming to Emory, I work as the primary biostatistician at the NIH- funded Emory University General Clinical Research Center (GCRC). I have become involved in collaborative research in clinical studies including mental health, cardiology and kidney diseases. Early in my carrer, I extensively collaborated with researchers in the design and analysis of longitudinal studies in hypertension.
At Emory I have taught courses in Introduction to Biostatistics to MPH students and a variety of PHD graduate level courses, including Theory of Linear Models, Statistical Inference, Survival Analysis and Longitudinal Data. I have been involved in the education of medical residents and fellows at Emory, and directed short courses in biostatistics specially designed for physicians. I am also involved in the Executive Committee of the Masters of Clinical Research program (MSCR) and teach a course in Overview of High Dimensional Data Analysis to MSCR students.
I am a Fellow of the American Statistical Association. I have served on several committees of the ENAR, International Biometrics Society and over the years I have also served on numerous NIH Study Sections.
View Resume
Areas of Interest
Biostatistics
Mental Health
Reproductive Health
Statistical Modeling
Survival Analysis
Education
PhD, Statistics 1990, University of Rochester, New York
MA, Statistics 1986, Univeristy of Rochester, New York
MSc, Statistics 1984, Purdue Univeristy, Indiana
BSc, First Class Honors 1978, University of Colombo, Sri Lanka
Courses Taught
BIOS 707: Advanced Linear Models