"For years, there was just this itch I wanted to scratch," says Assistant Professor Allison Chamberlain, Ph.D., as she talks about her part-time role as an epidemiology consultant for the Fulton County Department of Health and Wellness. In this newly created position, Chamberlain helps the health department analyze data and provides them with guidance. "I've spent the majority of my career working in academia. I wanted experience working with a local health department... to make what I do more connected to the people who are involved in the promotion of public health."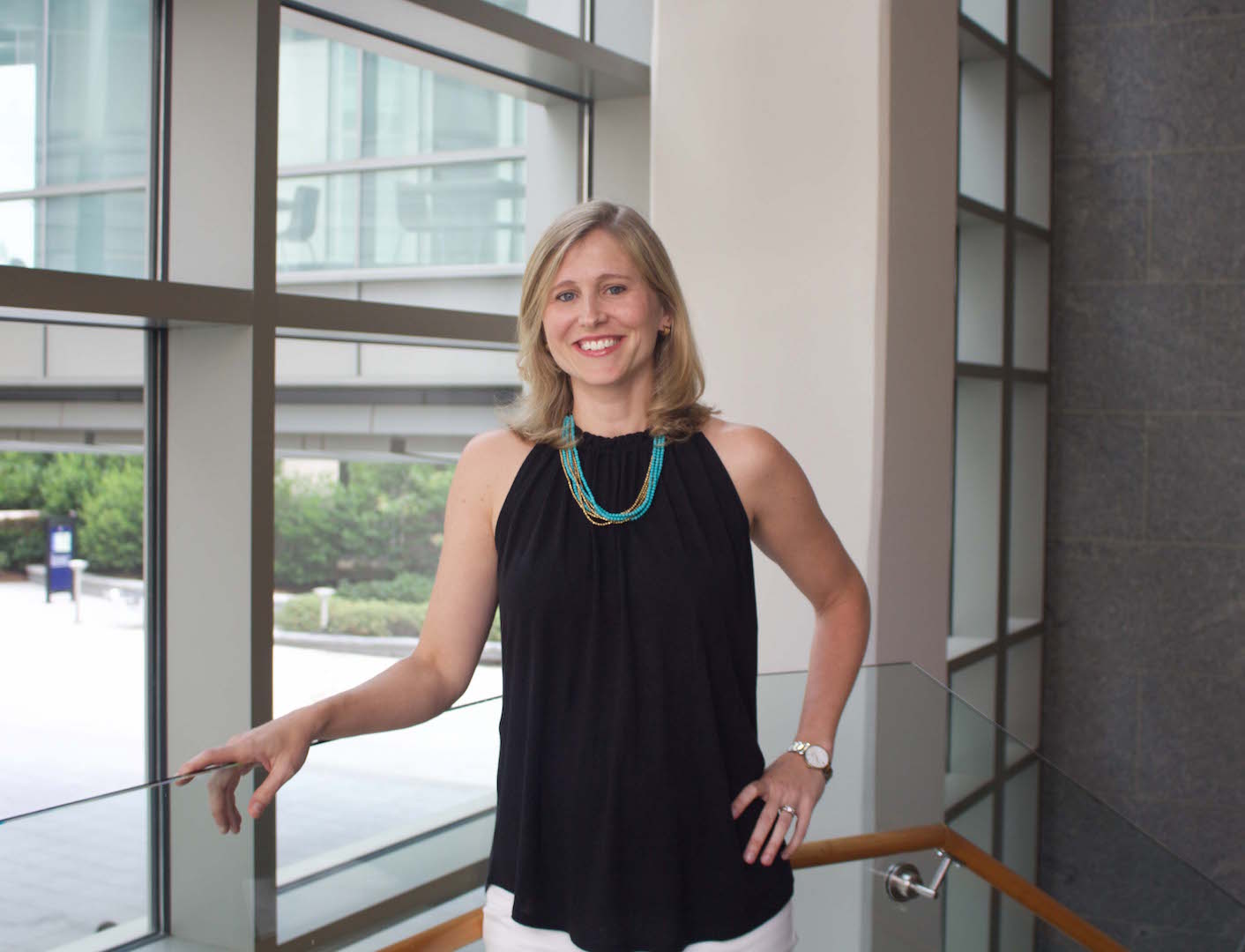 Growing up in Charleston, S.C., the daughter of a medical transcriptionist mother and a biologist father, health and science have always inhabited an important part of Chamberlain's world. When Hurricane Hugo flattened homes in her neighborhood in 1989, she had a front-row seat to disaster preparedness and response, which has stuck with her as an investigator today.  
"I think I really like to hone in on things that can end up being a teaching tool for public health in the end. That is also a great way to expose students to a way of looking at public health problems—assess what's going on now, and how to approach a similar problem in the future," says Chamberlain, who has spent the bulk of her young career on pandemic preparedness and disease.