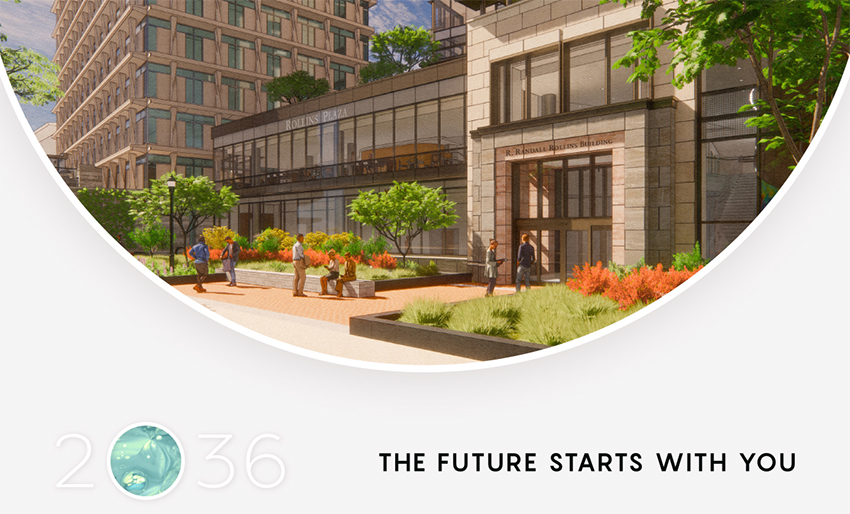 HELP SEAT OUR FUTURE
In the 30 years since its founding, the Rollins School of Public Health has grown into a leader in the ever-important field of public health. Today, more than 11,000 Rollins School of Public Health alumni are positively affecting public health in over 104 countries.
As we enter a new era and welcome our new dean, we invite you to be part of our future and create a lasting legacy at Rollins by purchasing a "seat" in one of our two new tiered classrooms in the R. Randall Rollins building when it opens this fall.