Learn More About Our Past Special Events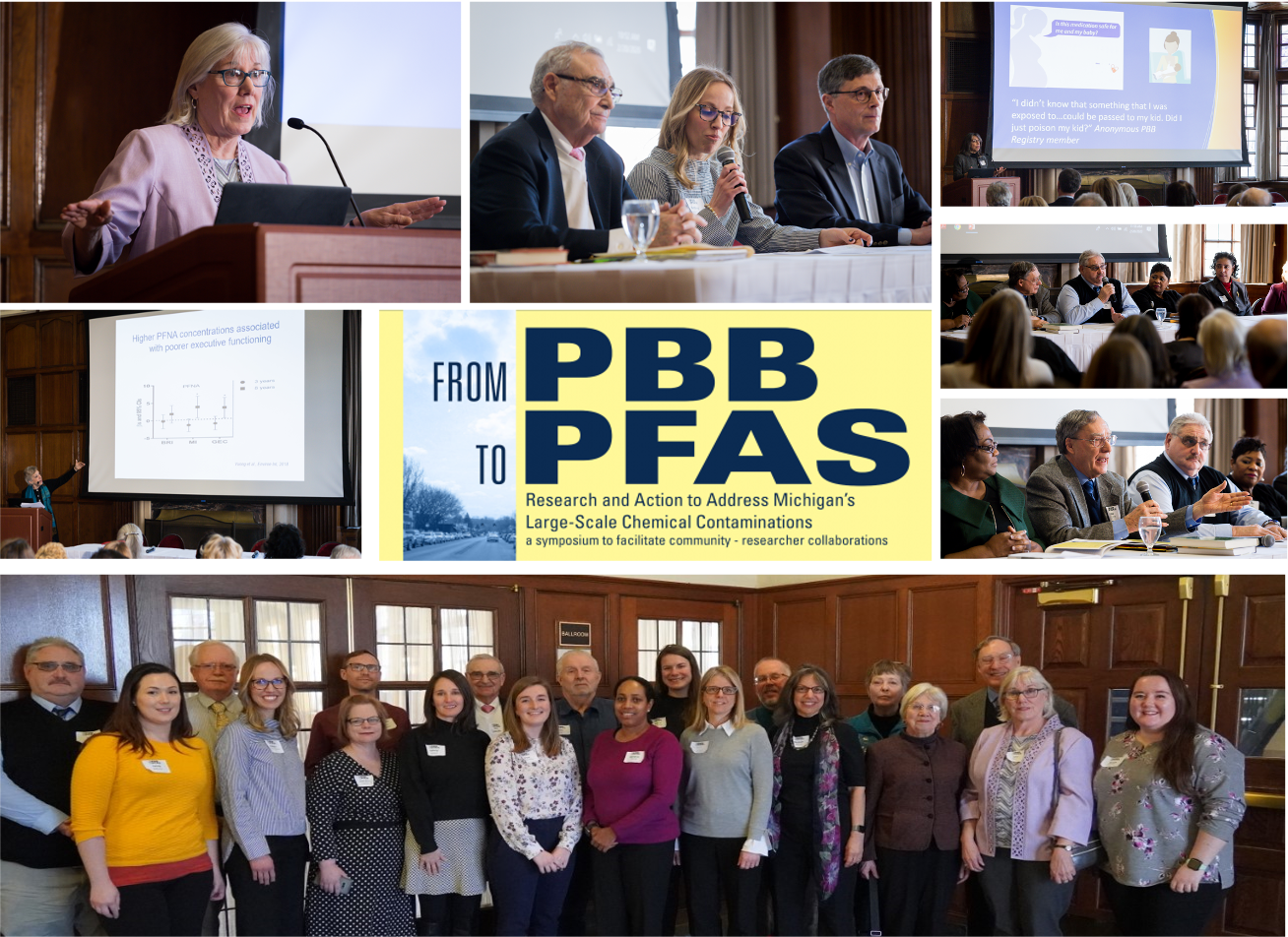 Past Events
From PBB to PFAS: Research and Action to Address Michigan's Large-Scale Chemical Contaminations was a symposium 

for researchers and community leaders to come together and discuss what was learned from the PBB contamination event in the 1970s. This facilitated collaborations to work on preventing and responding to other large-scale contaminations in Michigan, such as PFAS. The event was held at the University of Michigan in February 2020. 

From PBB to PFAS: Policy Lessons from Widespread Contaminations in Michigan was an event for state legislators and policymakers held at the capitol in Lansing in March 2019. For more information about the event click here 

PBB Oral Histroy Showcase was a public event held at City Hall in St. Louis, Michigan in March 2019. At the event insights from the PBB Oral History Project and updates on PBB research activities were shared with attendees.