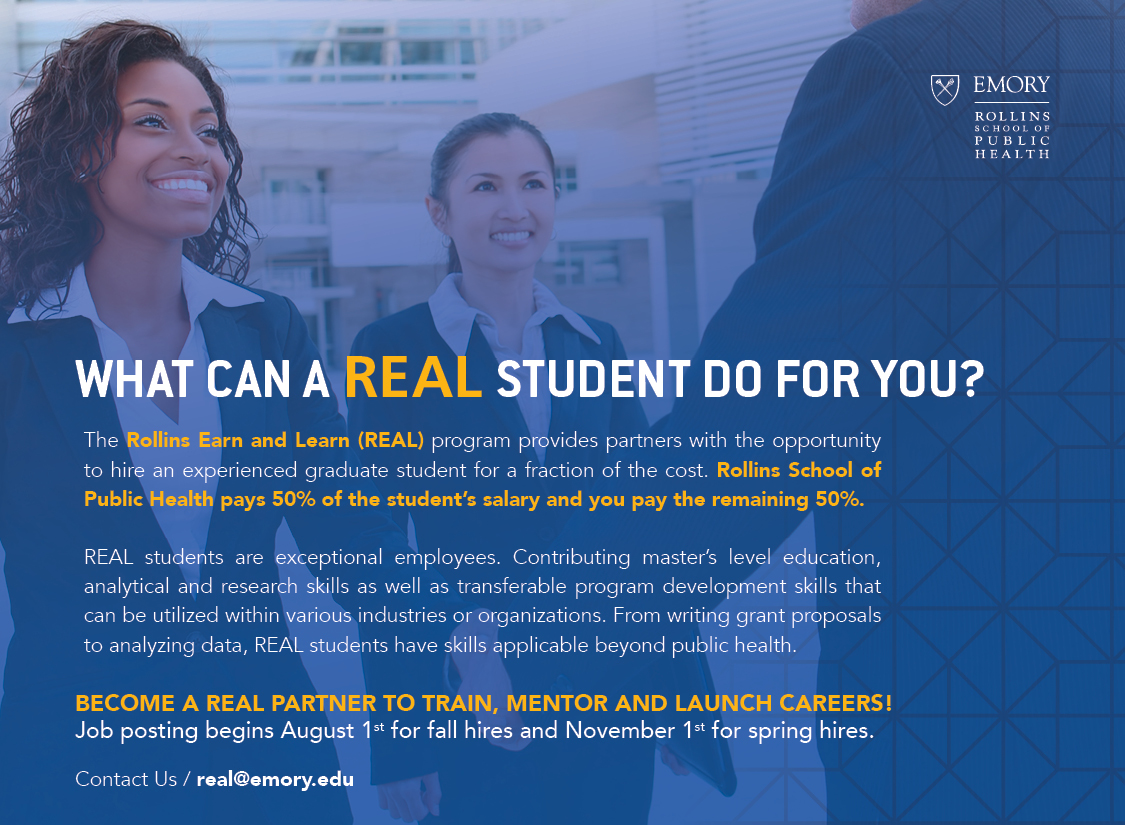 Who partners with REAL?
For-profit organizations
Non-profit organizations
Federal, state, county, and other government agencies
Emory University
Emory Healthcare
Emory-affiliated programs
Alumni in all sectors
Hiring a student
The Rollins Earn and Learn (REAL) program gives students the opportunity to explore public health professions; make their educational experience more meaningful; and prepare them for a successful career while partnering with local, national, and global public health institutions. As a REAL partner, you are in the unique position to mentor and train future leaders of public health.
Students can earn up to $6,000 per year during the academic year. The salary is split between Emory University and your organization 50/50, so the most you are responsible for under the program is $3,000 per academic year.