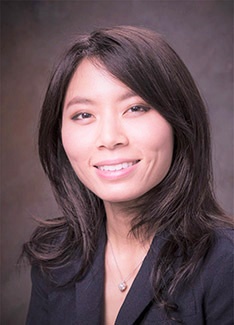 Dr. Pak conducted post-doctoral research in Sleep Medicine at the University of Pennsylvania, Center for Sleep and Circadian Neurobiology at Perelman School of Medicine. Her overall research is focused on disturbed sleep as a predictor of adverse health outcomes. Dr. Pak has expertise in sleep medicine, biomarkers, and translational research. Her work has been published in journals such as the International Journal of Obesity-Nature (London), Sleep Medicine Reviews, and SLEEP.
At Emory, she has served as the Vice-Chair of the research committee, an advisory board member of the Emory University Sleep Consortium, and lead of the Emory University Sleep, Life-course, and diverse settings working group.
The goal of Dr. Pak's research is to improve sleep and quality of life of individuals and families.
Areas of Interest
Biomarkers
Cardiovascular Diseases
Genetics
Microbiome Research
Sleep Epidemiology
Education
Undergraduate 2005, University of Pennsylvania
MS/PhD 2011, University of Pennsylvania
MTR (Translational) 2016, University of Pennsylvania
Publications
Pak, V.M.,Maislin, D.G., Keenan, B.T., Townsend, R., Benediksdottir, B., Dunbar, S.,Pack, A.I., Gislason, T., Kuna, S.T.

,

2021

,

Changes in sleepiness and 24-h blood pressure following 4months of CPAP treatment are not mediated by ICAM-1.

,

Sleep and Breathing

, ,

Pak,V.M., Butts, B., Hertzberg, V., Collop, N., Quyyumi, A., Cox, J., Rogers, A.,Dunbar S.

,

2020

,

Daytime Sleepiness Predicts Inflammation and Ambulatory Blood Pressure in Sleep Apnea.

,

ERJ Open

, ,

Pak, V.M., Mazzoti, D., Keenan, B., Hirotsu, C., Gehrman, P., Bittencourt L., Pack, A., Tufik, S.

,

2018

,

Candidate Gene Analysis in the São Paulo Epidemiologic Sleep Study (EPISONO) Shows an Association of Variant in PDE4D and Sleepiness

,

Sleep Medicine

, ,