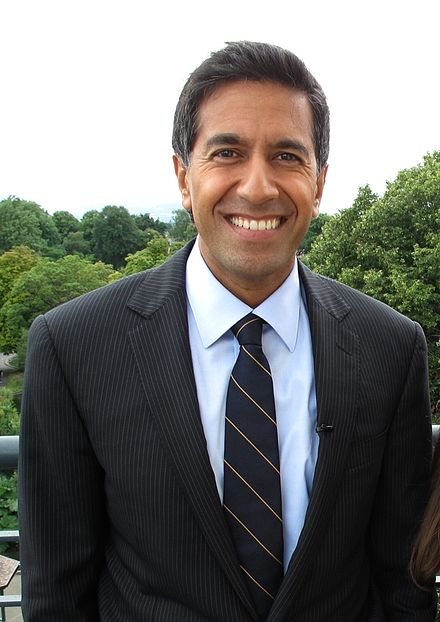 Dr. Sanjay Gupta is a practicing neurosurgeon and associate chief of neurosurgery at Grady Memorial Hospital and an associate professor at Emory University Hospital in Atlanta. He is a columnist for Time magazine, a contributor to CBS News, and a chief medical correspondent at CNN. Dr. Gupta has been working with Everyday Health to produce Health Matters With Dr. Sanjay Gupta since 2013.
Before joining CNN in 2001, Dr. Gupta was a neurosurgeon at the University of Tennessee's Semmes-Murphey clinic, and before that at the University of Michigan Medical Center. He became a partner in the Great Lakes Brain and Spine Institute in 2000. In 1997, he was chosen as a White House Fellow, serving as special advisor to First Lady Hillary Rodham Clinton.
Dr. Gupta has been published in a variety of scientific journals and has received numerous accolades. In 2006, he won an Emmy Award and four National Headliner Awards. His coverage of the oil disaster in the Gulf of Mexico, Hurricane Katrina and the tsunami disaster in Southeast Asia contributed to Peabody and Alfred I. DuPont-Columbia awards for CNN.
In 2004, the Atlanta Press Club named him Journalist of the Year. He has won the Humanitarian Award from the National Press Photographers Association, a Gold Award from the National Health Care Communicators, and a finalist honor for the International Health and Medical Media award known as the FREDDIE. In 2009, he won both the first Health Communications Achievement Award from the American Medical Association's Medical Communications Conference and the Mickey Leland Humanitarian Award from the National Association for Multi-ethnicity in Communications (NAMIC). In 2010, he was honored by John F. Kennedy University with its Laureate Award for leaders in health and wellness.
Dr. Gupta is a member of the American Association of Neurological Surgeons, the Congress of Neurological Surgeons, the Congress of Neurological Surgeons, and the Council of Foreign Relations. He is also a board member of the Livestrong Foundation. Dr. Gupta is a certified medical investigator and a board-certified neurosurgeon. He is a diplomate of the American Board of Neurosurgery.
He is the author of three best-selling books, Chasing Life (2007), Cheating Death (2009) and Monday Mornings (2012). Dr. Gupta received his undergraduate degree from the University of Michigan and a doctorate of medicine from the University of Michigan Medical School.
Education
MD 1993, University of Michigan
BS 1989, University of Michigan