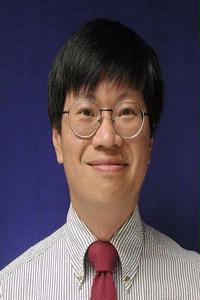 Phase I (1982-1990): Investigation of outbreaks of vaccine-preventable diseases (e.g., diphtheria, pertussis, polio, measles) in US and abroad. Established protective correlate of immunity for measles.
Phase II (1988-2005): Modernized vaccine safety infrastructure in the U.S. and elsewhere (e.g., Vaccine Adverse Event Reporting System [VAERS], Vaccine Safety Datalink [VSD] Project, Clinical Immunization Safety Assessment [CISA] Centers, the Brighton Collaboration, and the Safe Injection Global Network [SIGN]) and using it for rigorous studies of vaccine safety (e.g., rotavirus vaccine and intussusception, thimerosal/MMR and autism).
Phase III (2005 +) : Preventing medical transmission of HIV via unsafe injections or blood transfusions and develop new safe and effective HIV prevention biomedical interventions via clinical trials in settings with high HIV incidence.
View Resume
Contact Information
Clinical Trials Team/Epidemiology Branch , Division of HIV/AIDS Prevention
Atlanta , GA 30333
Division of HIV/AIDS Prevention
Phone: 404-639-3755
Fax: 404-639-6127
Update Profile
Areas of Interest
HIV/AIDS Prevention
Infectious Disease
Vaccines
Education
MD 1982, University of Chicago
MA Public Policy 1980, Univeristy of Chicago
BS Honors Biology, Chemistry 1977, University of Illinois, Urbana
Publications
Hankins CA, Glasser JW, Chen RT.

,

2011

,

Modeling the impact of RV144-like vaccines on HIV transmission (commentary)

,

Vaccine

, 29,

6069-71

Chen RT, Hu DJ, Dunne E, Shaw M, Mullins J, Rerks-Ngarm S.

,

2011

,

Preparing for the availability of a partially effective HIV vaccine: some lessons from other licensed vaccines.

,

Vaccine

, 29,

6072-8.

Kramarz, P., France, E.K., Black, S.B., Shinefield, H., Ward, J.I., Chang, E., Destefano, F., Chen, R.T., et al.

,

2001

,

Population Based Study of Rotavirus Vaccination and Intussusception

,

Ped Infect Dis J

, 20,

410-416

Chen, R.T., DeStefano, F., Davis, R.L., Jackson, L.A., Thompson, R.S., Mullooly, J.P., Black, S.B., Shinefield, H.R., Vadheim, C.M., Ward, J.I., Marcy, S.M., & the Vaccine Safety Datalink Team.

,

2000

,

The Vaccine Safety Datalink: immunization research in health maintenance organizations in the USA

,

Bull WHO

, 78,

186-194

Chen, R.T., Rastogi, S.C., Mullen, J.R., Hayes, S., Cochi, S.L., Donlon, J.A., & Wassilak, S.G.

,

1994

,

The Vaccine Adverse Event Reporting System (VAERS)

,

Vaccine

, 12,

542-550