Matthew
Gribble
Assistant Professor
Faculty, Environmental Health
Jointly Appointed, Epidemiology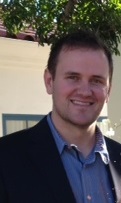 Oceans and Human Health
Water and Health
Mixture Toxicity
Environmental Justice
For a full list of up to date publications, visit Dr. Gribble's Google Scholars page.
View Resume
Areas of Interest
Biomarkers
Cardiometabolic Diseases
Climate and Health
Ecology, Demography and Environmental Sciences
Environmental Health
Epidemiology
Health Disparities
Nutrition
Research Methods
Safe Water, Sanitation and Hygiene
Statistical Modeling
Toxicology
Education
Ph.D. 2013, Johns Hopkins University
Courses Taught
EH 530: Occuptionl/Environmtl Epi
EH 590R: Environmental Health Seminar
Affiliations & Activities
Delighted to collaborate on epidemiological methods and on substantive questions of environmental justice challenges exacerbated by global environmental change. This includes an interest in biological susceptibility to likely climate-related environmental exposures, including genetic susceptibility to arsenic.