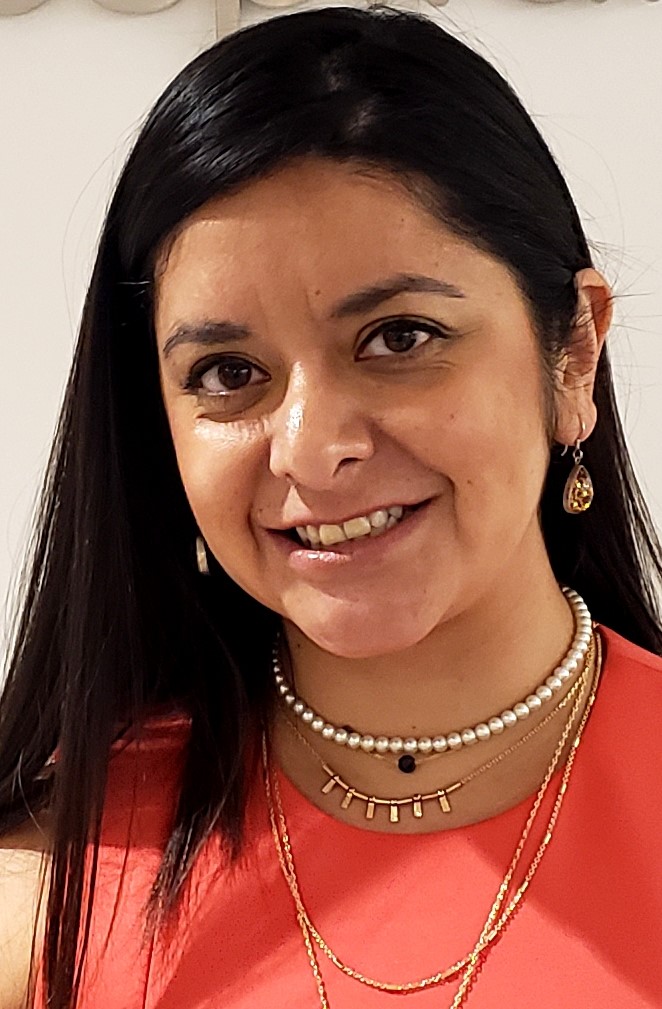 Liliana is a community health researcher committed to the prevention of disparities in cardiovascular diseases. She is investigating the early life origins of racial and ethnic disparities in obesity, diabetes and cardiovascular disease. Her research uses an intersectionality framework to investigate overlapping social determinants associated with disparities in obesity and cardiovascular health among racial/ethnically diverse children and adolescents.
Doctor Aguayo completed the Master of Public Health/Doctor of Philosophy in Community Health (MPH/ PhD) dual degree at the University of Illinois at Urbana-Champaign as a fellow of the USDA Illinois Transdisciplinary Obesity Prevention Program (I-TOPP). Upon completion of her graduate training, she completed postdoctoral training in cardiovascular epidemiology as a fellow of the American Heart Association (AHA) at Northwestern University and Ann & Robert H. Lurie Children's Hospital. She is an experienced qualitative and quantitative researcher with training in both and mixed methods research; and has extensive skills in bilingual survey research with over 6 years of experience carrying out primary data collection with Mexican and Latinx populations in Mexico and the US.
Liliana's research of the origins of disparities in obesity, and cardiovascular disease is funded by a Research Supplement to Promote Diversity in Health-Related Research from NIDDK, a Career Development Award from the AHA and the Pediatric and Reproductive Environmental Health Scholars-Southeastern Environmental Exposures and Disparities mentored career development program (K12 PREHS-SEED) from the NIEHS. She is also the receipient of awards from the Rollins School of Public Health Dean's Pilot and Innovation Grant and the NIH-funded Emory Specialized Center of Research Excellence in Sex Differences (SCORE).
View Resume
Areas of Interest
Adolescent Health/Child Health
Cardiovascular Diseases
Diabetes
Obesity Prevention
Social Epidemiology
Spatial Analysis/GIS
Education
BA 2005, Loyola University Chicago
BA 2005, Loyola University Chicago
PhD 2018, University of Illinois at Urbana-Champaign
MPH 2018, University of Illinois at Urbana-Champaig
Postdoctoral Training 2018, Northwestern University/ Ann & Robert Lurie Children's Hospital
Affiliations & Activities
American Heart Association (AHA): Member of the Lifestyle and Cardiometabolic Health Early Career Council (April 2018- Present)
American Society for Nutrition (ASN): Vice-Chair, Early Career Nutrition (ECN) Interest Group (2021-2022)
Elected Secretary, ASN Student Interest Group (SIG) Committee (2017-2020)
Academic Pediatric Association (APA): Member (2018-Present)
The Obesity Society (TOS): Early Career Committee Chair (2021 -Present); Communications Coomitee Member (2021- Present); Member of the Spokesperson Group (2020- Present)