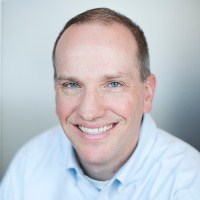 I have worked in cancer surveillance, registration and control for almost 25 years. I joined the Georgia Center for Cancer Statistics at Emory University in 1997 as a data analyst and became the Director of this same organization in 2009. I currently serve as the PI for the National Cancer Institute's Georgia Surveillance, Epidemiology and End Results (SEER) Registry and am Faculty in the Department of Epidemiology at the Rollins School of Public Health.
I have extensive experience with surveillance systems, registry developement, cancer prevention and control activities, population science, registry operations, data security, electronic capture of cancer case data, linkage of data to external data sources, and uses of the registry for research purposes. I collaborate with students and researchers across the nation to analyze existing registry datasets (like SEER-Medicare or SEER-MHOS) and to utilize the population-based Georgia Cancer Registry as a linkage source or sampling frame for countless research studies. Data from my Center furthers our understanding of cancer in Georgia and is used to develop strategies and policies for cancer prevention and control.
Areas of Interest
Bioinformatics
Cancer Prevention
Disease Surveillance
Health Disparities
Statistical Modeling
Surveillance
Education
MPH 1998, Emory University
PhD 2008, Emory University
BIE 1994, Georgia Institute of Technology
Affiliations & Activities
Current/Recent Positions
2021-present Treasurer - North American Association of Central Cancer Registries (NAACCR)
2019-present Executive Board Member, North American Association of Central Cancer Registries (NAACCR)
2014-2019 Advisory Committee, International Agency for Research on Cancer (IARC) Izmir Hub
2014-2018 Executive Board, North American Representative, International Association of Cancer Registries
2009-present Chair, Data Evaluation and Certification Committee, NAACCR
2009-present Member, Winship Cancer Institute, Cancer Prevention and Control Research Program
---
Current Grants / Contracts (Active in 2021)
Georgia Surveillance Epidemiology and End Results (SEER) Registry - Role: PI
This contract covers the operational activities of the population-based Georgia Cancer Registry for the National Cancer Institute's Surveillance, Epidemiology and End Results Program. It has been in operation since 1975 covering 5 metropolitan Atlanta counties. The registry expanded in 2010 to cover the entire state of Georgia. The registry supports cancer control, prevention, and research activities across the state and contributes to the overall mission of the Surveillance Research Program at the NCI.
Testing a Low Cost Population- and Theory-Based Outreach Intervention to Engage Ovarian Cancer Survivors and their Close Relatives to Consider Genetic Services - Role: Co-Investigator
The goal of this project is to develop and evaluate the reach of a low cost population- and theory-based outreach intervention to identify, engage and inform ovarian cancer survivors and their close relatives about their cancer risk. State cancer registries are a viable platform to use low cost outreach approaches to contact survivors, offer genetic counseling, and options for contacting relatives.
Registering Cancer Recurrences in the Georgia Cancer Registry - Role: MPI
Non-metastatic cancer patients and their physicians need information about the short-term and long-term risks of recurrence, and how these risks vary with age, gender, race-ethnicity, other demographic characteristics, tumor characteristics, and treatment received. This study aims to use the Georgia Cancer Registry to systematically record recurrence information for four cancers and to use this information to describe recurrence patterns.
Ovarian Cancer Survival in African-American Women - Role: Subcontract PI
The overarching goal of this study is to assemble the first cohort study of African-American epithelial ovarian cancer survivors by expanding recruitment to reach a sample size of ~905 cases and continuing follow-up of The African American Cancer Epidemiology Study (AACES) cases from the original cohort. The study will use innovative multi-level approach to evaluate the impact of factors at the neighborhood, individual and cellular level on survival.
The Role of Multilevel Healthcare Access Dimensions in Ovarian Cancer Disparities - Role: Subcontract PI / Co-Investigator
Healthcare access (HCA) describes the fit between the patient and the health care system and is comprised of 5 key dimensions: availability, accessibility, affordability, accommodation and acceptability. These dimensions are complex and multifaceted, especially for cancer patients, and operate on multiple levels across individuals, communities, providers and health systems. The purpose of the proposed research is to evaluate the association between dimensions of healthcare access (HCA) and racial disparities in the receipt of recommended care and 5-year disease specific survival, and to assess the relationship between patient-reported HCA dimensions absent from claims data in relation to recommended care and survival, as well as patient reported outcomes such as pain, depression, and fatigue.
Research on Prostate Cancer in Men of African Ancestry: Defining the Roles of Genetics, Immunity and Stress - Role: Subcontract PI / Co-Investigator
The goal of this study is to identify the determinants and characteristics of aggressive prostate cancer in African American (AA) men. Reasons for the greater burden of aggressive disease may be due to greater exposure to lifetime social stressors, inherited susceptibility, tumor related features such as somatic alterations and inflammatory processes, and differences in risk factor prevalence. While each of these components may be studied in isolation, this study provides an opportunity for the coordinated investigation of both the independence and inter-relationship of these components simultaneously.
Disparities in the Delivery and Quality of Breast Cancer Survivorship Care - Role: Subcontract PI / Co-Investigator
The purpose of the proposed research is to further our understanding about survivorship care delivery by examining how primary care physician and oncologist involvement in care impacts the quality of survivorship care and patient burden related to breast cancer treatment. This is important work for our cancer patient population in Georgia as the proportion of breast cancer patients surviving their diagnosis continues to grow.
Methods and Tools for Integrating Pathomics Data into Cancer Registries - Role: Co-Investigator
The goal of this project is to enrich SEER cancer registry data with high-quality population-based information arising from digitized Pathology slides. This dataset will provide a unique, population-wide tissue based view of cancer and dramatically accelerate our understanding of the stages of disease progression, cancer outcomes, and predict and assess therapeutic effectiveness.
SIP 20-004. Effect of Survivorship Care Plans on Cancer Mortality - Role: Co-Investigator
This study will provide the first evidence of the effectiveness of survivorship care plans in decreasing mortality and morbidity among survivors of childhood cancer. This study will also help inform decisions on optimal allocation of healthcare resources to support these efforts.
Genetic Testing, Treatment Use, and Mortality after Diagnosis of Breast and Ovarian Cancer - Role: Subcontract PI / Co-Investigator
The purpose of the proposed research is to gain a better understanding of how genetic testing is deployed in a large representative cancer patient population, how test results are managed and the impact of test results on treatment use and cancer mortality. Specific focus will be given to potential disparities in test use and results across sociodemographic and clinical subgroups.
Operation of Statewide Cancer Registry, GA. Dept. of Public Health - Role: Subcontract PI
This contract covers the operational activities of the population-based Georgia Cancer Registry for the Center for Disease Control and Prevention's National Program of Cancer Registries, established in 1995. The Georgia Center for Cancer Statistics at Emory University is the subcontractor for the state of Georgia to conduct this public health surveillance activity. Cancer is a reportable disease in every state and the GCR supports the registration of each cancer case within the state of Georgia.
NCI Patterns of Care (POC)/Quality of Care Study: Diagnosis Year 2019 (Urinary Bladder Cancer and Kidney Cancer) - Role: PD/PI
For the 2019 diagnosis year, the general focus is on urinary cancers. The purpose of the Patterns of Care studies are to more fully understand and document detailed patterns of treatment in the Georgia population and to capture predictive and prognostic markers and factors that influence patient care decisions and outcomes.
A Registry-Based Study of Patterns of Use of Targeted Therapies for Metastatic Cancers in Diverse Populations - Role: Subcontract PI / Co-Investigator
One of the most important advances in cancer care in recent history is the rapid dissemination of targeted therapy (both molecularly targeted kinase inhibitors and immune checkpoint inhibitors) into the care of patients with metastatic cancer. This study will expand our understanding of patterns of use of targeted therapies and to characterize patterns of their use in a diverse, population-based sample of patients with metastatic cancers in which these therapies are widely indicated: non-small cell lung cancer, renal and bladder cancers and melanoma.
A population-based virtual solution to reduce gaps in genetic risk evaluation and management in families at high risk for hereditary cancer syndromes: The Georgia-California GeneLINK Trial - Role: Subcontract PI / Co-Investigator
There is growing evidence that targeting genetic risk evaluation (GRE) in families where a cancer susceptibility gene pathogenic variant (PV) has been identified may be the most cost-effective approach to reduce the population burden of cancer through prevention. The goal of this study is to conduct a trial of cascade genetic risk evaluation in families with hereditary cancer syndromes. The Georgia Cancer Registry (GCR) will recruit cancer patients from Georgia to complete a survey and will invite patients to enroll in a trial.
Gaps in Genetic Risk Prevention in Breast Cancer Patients and Their Family - Role: Subcontract PI / Co-Investigator
This study uses a targeted population-based survey of 726 patients who were newly diagnosed with breast cancer and reported to the Georgia Cancer Registry in 2018. Patients will be part of the GA-California Genetic Testing Linkage Initiative (GeneLINK).
Improving Our Understanding of Breast Cancer Mortality Disparities through Recurrence: A Multi-Level Approach among Women in Georgia - Role: Co-Investigator
The proposed study will advance our understanding of multi-level drivers of demographic disparities in recurrence and breast cancer-specific mortality, and facilitate prioritization of intervention targets.
---
Innovative Examples of Registry Involvement of Surveillance System Enhancement
Machine Learning
The National Cancer Institute (NCI)'s Surveillance, Epidemiology, and End Results (SEER) Program is collaborating with the Department of Energy (DOE) on a 5-year pilot project that focuses on the use of high-performance computing to support cancer surveillance. One part of the NCI-DOE Collaboration applies advanced computational capabilities and deep learning methods to population-based cancer data to understand the impact of new diagnostics, treatments, and other factors affecting patient outcomes. The Georgia SEER Registry is an integral part of this important work.
Precision Cancer Surveillance
In an effort to adapt our cancer registry infrastructure to more fully inform national policy and most effectively meet today's research needs, the NCI SEER Program seeks to capture clinically important data through a collaboration with commercial genomic and genetic testing companies. These companies are an integral part of cancer patient care and provide complex data that can help classify patient's risk, guide treatment options, inform prognosis and predict response to specific therapies. The Georgia SEER Registry has led work in this area through developing a sustainable and scaleable infrastructure for these linkages.
Enhanced Treatment Data
The Georgia SEER Registry is leading work to enhance NCI SEER data with claims through public health reporting. A first-of-its-kind pharmacy data linkage with the Georgia registry was a step toward utilizing public health reporting to ensure the completeness and accuracy of cancer surveillance data in registres and enchance the surveillance infrastructure through longitudinal data collection that supports the ability to examine cancer treatment patterns and adherence over time. Numerous other similar linkages are underway.
---
View My Complete List of Published Work at:
https://www.ncbi.nlm.nih.gov/myncbi/18y8r6aFdefkr/bibliography/public/
Publications
Kurian AW, Abrahamse P, Bondarenko I, Hamilton AS, Deapen D, Gomez SL, Morrow M, Berek JS, Hofer TP, Katz SJ, Ward KC.

,

2021

,

Association of Genetic Testing Results with Mortality Among Women with Breast Cancer or Ovarian Cancer.

,

J Natl Cancer Inst. 2021 Aug 9;. doi: 10.1093/jnci/djab151. [Epub ahead of print] PubMed PMID: 34373918.

, ,

Yabroff KR, Wu XC, Negoita S, Stevens J, Coyle L, Zhao J, Mumphrey BJ, Jemal A, Ward KC.

,

2021

,

Association of the COVID-19 Pandemic with Patterns of Statewide Cancer Services.

,

J Natl Cancer Inst. 2021 Jun 28;. doi: 10.1093/jnci/djab122. [Epub ahead of print] PubMed PMID: 34181001.

, ,

Kurian AW, Ward KC, Abrahamse P, Hamilton AS, Katz SJ.

,

2021

,

Predicted Chemotherapy Benefit for Breast Cancer Patients With Germline Pathogenic Variants in Cancer Susceptibility Genes.

,

JNCI Cancer Spectr. 2021 Feb;5(1):pkaa083. doi: 10.1093/jncics/pkaa083. eCollection Feb. PubMed PMID: 33426465; PubMed Central PMCID: PMC7785044.

, ,

Kurian AW, Ward KC, Abrahamse P, Bondarenko I, Hamilton AS, Deapen D, Morrow M, Berek JS, Hofer TP, Katz SJ. x

,

2021

,

Time Trends in Receipt of Germline Genetic Testing and Results for Women Diagnosed With Breast Cancer or Ovarian Cancer, 2012-2019

,

J Clin Oncol. 2021 Feb 9;:JCO2002785. doi: 10.1200/JCO.20.02785. [Epub ahead of print] PubMed PMID: 33560870.

, ,

Lipscomb J, Switchenko JM, Flowers CR, Gillespie TW, Wortley PM, Bayakly AR, Almon L, Fernando R, Ward KC.

,

2020

,

Biologic, clinical, and sociodemographic predictors of multi-agent systemic therapy for non-Hodgkin lymphoma in people living with HIV: a population-based investigation in the state of Georgia.

,

Leuk Lymphoma. 2020 Apr;61(4):896-904. doi: 10.1080/10428194.2019.1702176. Epub 2019 Dec 18. PubMed PMID: 31852329; PubMed Central PMCID: PMC7082188.

, ,

Collin LJ, Gaglioti AH, Beyer KM, Zhou Y, Moore MA, Nash R, Switchenko JM, Miller-Kleinhenz JM, Ward KC, McCullough LE.

,

2020

,

Neighborhood-Level Redlining and Lending Bias Are Associated with Breast Cancer Mortality in a Large and Diverse Metropolitan Area.

,

Cancer Epidemiol Biomarkers Prev. 2021 Jan;30(1):53-60. doi: 10.1158/1055-9965.EPI-20-1038. Epub 2020 Oct 2. PubMed PMID: 33008873; NIHMSID:NIHMS1634941.

, ,

Kovatch KJ, Reyes-Gastelum D, Sipos JA, Caoili EM, Hamilton AS, Ward KC, Haymart MR.

,

2020

,

Physician Confidence in Neck Ultrasonography for Surveillance of Differentiated Thyroid Cancer Recurrence.

,

JAMA Otolaryngol Head Neck Surg. 2020 Dec 23;. doi: 10.1001/jamaoto.2020.4471. [Epub ahead of print] PubMed PMID: 33355635; PubMed Central PMCID: PMC7758830.

, ,

Penberthy L, Rivera DR, Ward K.

,

2019

,

The Contribution of Cancer Surveillance Toward Real World Evidence in Oncology.

,

Semin Radiat Oncol. 2019 Oct;29(4):318-322. doi: 10.1016/j.semradonc.2019.05.004. Review. PubMed PMID: 31472732.

, ,

Howlader N, Ward KC, Warren JL, Campbell DS, Coyle L, Mariotto AB.

,

2000

,

Assessment of Oncology Practice Billing Claims for Supplementing Chemotherapy: A Pilot Study in the Georgia SEER Cancer Registry.

,

J Natl Cancer Inst Monogr. 2020 May 1;2020(55):82-88. doi: 10.1093/jncimonographs/lgaa006. PubMed PMID: 32412070; PubMed Central PMCID: PMC7225663.

, ,